Treks
Adventure Aid Nepal: Ranjana Beni School
Ever wanted to trek in the Himalayas and volunteer at the same time? If so, we've got the trip for you. We've teamed up with Adventure Aid Nepal on this 19 day trek for a truly memorable experience. You will volunteer on the school renovation, deliver uniforms and equipment, plant fruit trees, climb Pikey Peak and visit the sacred lake at Dudh Kund.
Adventure Snapshot

Duration

19 Days

Start Location

Kathmandu, Nepal

Date(s)

October 28th - November 15th

Price

From €1128.00
Book Now from €1128.00
+ 26
Adventure Aid Nepal Trek
At Adventure Aid Nepal, they offer sustainable low-impact volunteering to support the poorest communities, particularly schools and children, that have received very little outside help since the earthquake of 2015. They provide safe, responsible and affordable volunteering, focusing on the building and the continuous development of schools in some of the most deprived areas of Nepal.

In 2022 their focus was to help with the completion of Juniper Trust 19th school in the remote village of Maili, where the 90 students have been using a temporary school for their education since the earthquake in April 2015. The three-classroom school was completed in time for the group to help with the finishing touches in November 2022 (see blog from the 2022 AAN volunteering group).

The 2023 Action Aid Nepal trip will be a special one as they will help decorate and provide uniforms, school equipment and a new library for Juniper Trusts 20th school.

*There will be a vetting process for this trip as you will be working alongside children. Once booked, we will ask for a little more information

Charity
Learn a little more about the charity and what Adventure Aid Nepal have done to date.

FUNDRAISING
WHO IS THIS FOR?
We hope to raise £15,000 to purchase and deliver new uniforms and equipment for the 100 children at School and for three of the schools built by Juniper Trust in 2019 (it costs just £25 to giver a child new hope with a school uniform, shoes, rucksack, pencils and books), buy much needed school equipment and to provide books for a school library. We will also buy and help plant 3,000 fruit saplings during our visit. This is a group fundraising target, there is no individual requirement and no lower or upper limit to what you can raise. Fundraising initiatives will be shared on the AAN FB and Instagram pages.
We encourage all the volunteers to set up their own individual Giving Pages for a private challenge of your choosing. Any funds raised will go direct to the Juniper Trust and added to the Group Giving Page total.
Adventure Overview

Duration

19 Days

Start Location

Kathmandu, Nepal

Date(s)

October 28th - November 15th

Guide Ratio

N/A

Ability

Level B

Level B

You have some previous experience in the outdoors, whether that's hiking, skiing or climbing. You will either be starting to venture into more technical terrain or slightly more 'aggressive' environments. Let's dial it up!

Price

From €1128.00
See real footage of previous expeditions

Adventure Aid Nepal
01:35
Learn a little more about the trip.

Adventure Aid Nepal - Siruwa Renovation Trek
01:12
Here's what it's all about.

Everest Base Camp Trek
02:27
Get a taste of Nepal on our recent trip out there.

Cshiring Sherpa: Our Guide
00:47
Cshiring is one of our Guides for our Himalayan trips. He has years of experience, is fantastic company and is hugely knowledgeable about the Himalayan region.
EQUIPMENT REQUIRED FOR THIS CLIMB
Please note this is a guide and you may be required to rent or purchase last minute equipment on arrival dependent on the weather and changes in itinerary.
For the full downloadable Nepal kit list please click here.
Hardshell Trousers
GORE-TEX® or similar
Down Jacket
Lightweight and thin down jacket.
Lightweight fleece
Something light and thin.
Sun Hat
Choose your hat of choice as long as it shields you from the sun.
Warm Hat
Ideally thin and single layered so it can fit under the helmet.
Category 4 sunglasses
Must have high level of sun glare reduction and good UV protection.
Midweight fleece jacket
Bottom base layer
Down jacket
Lightweight and thin down jacket
Hardshell Jacket
GORE-TEX® or Similar
Softshell Jacket
Light technical jacket, ideally with a hood.
Softshell Trousers
Stretch, durable mountaineering trousers.
Tech T-Shirts
Highly breathable, lightweight synthetic technical t-shirt.
Thermal Bottoms
Keep them light and thin.
Thermal Tops
Keep them light and thin.
Lip balm
Head torch
Don't forget to pack spare batteries. They're essential
Bandana / Buff
Lighter gloves
Thinner to be used for mid mountain conditions and glacial walking.  Look for a pair with good grip.
"I'd recommend Adventure Base 100%. I want to be an Adventure Base guide!"
"The summit was like a dream. It was so overwhelming I began to cry with joy for making it to this magical world at the top of Europe."
"It is quite possibly the best most rewarding week I've ever had pursuing my passions."
FINER DETAILS
YOUR ADVENTURE PACKAGE
We always go through the plan for the expedition as well as the current weather and mountain conditions when you arrive. You will get the opportunity to meet your guide team in Kathmandu and you can ask questions and go through your kit.
What's Included?
All accommodation

All Airport/hotel transfers as required by the itinerary

All meals

Full-time services of a trained and experienced trekking guided for the duration of trek

All necessary permits

Medical Kit
What's not Included?
International flights

Travel/personal insurance

Visa (€50)

Emergency evacuation

Bar & beverages

Any extra expenses forced by unforeseen circumstances
This Trip is running on the following dates
Availability
8 spots available
What to expect from your accommodation
Accommodation along the trek will be a combination of lodges and hotels when in Kathmandu.
Hotel / Tea House Accommodation
Accommodation is in the Sherpa teahouses and Lodges along the way. These are fairly modern to begin with but become a little more basic the further into the Khumbu we venture. They are always welcoming and warm with a selection of drinks (including fizzy soft drinks and beer) and great food – mostly local dishes like Dhal Bhat. Some items on the menu are also geared to Western tastes, such as omelettes and pizza.

The typical lodge will have twin rooms for sleeping and a large communal area for dining and relaxing that will have a stove that will be lit in the evenings. Lodges in the Khumbu are the best in Nepal. They're not ultra modern or luxurious, but they're clean and comfortable, and all have running water and clean toilet facilities.

You will have a few nights before and after the trekking begins where we stay in a hotel in the centre of Kathmandu.
Duration

19 Nights

Internet

Not included

Beds

Twin Shared

Food

Half Board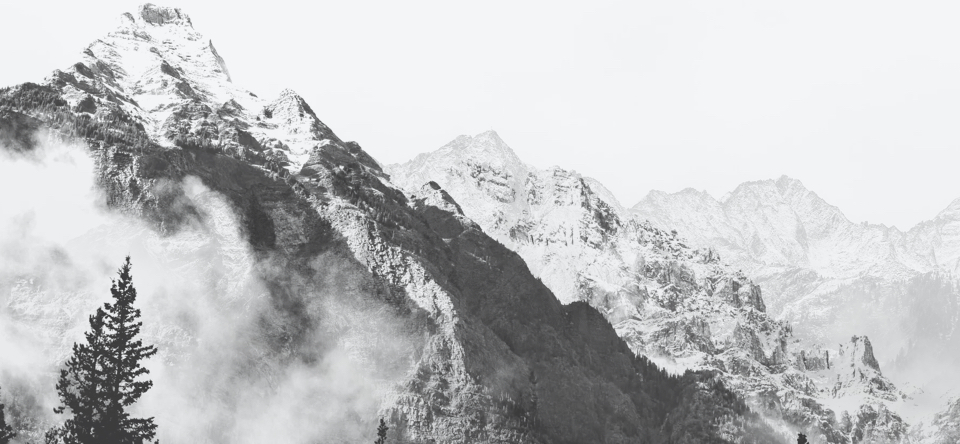 WHAT TO EXPECT
HERE'S YOUR ITINERARY
While we try and stick to the tried and tested itinerary below, the mountain and the weather sometimes has other ideas. We will always remain as flexible as possible, which is why we only work with experienced and knowledgeable local guides, to make sure we can change any plans if required.
Day 1:

Oct 28th: Arrive at Kathmandu

Transfers are included from the airport, irrespective of arrival date. We stay at a comfortable hotel in the popular Thamel district of Kathmandu which is bustling with cafes, shops, and restaurants. You should plan to be at the hotel for the briefing at 6.00 pm where you will pick up your free AAN Duvet Jacket, Kitbag, AAN T-Shirt and your free hired Sleeping Bag. We will also run through the list of equipment needed for the trek, there is time for shopping and to change money the following day (see spending money requirements and tipping guidelines). The group dinner will be in a restaurant close to the hotel. O/N Hotel. Alt. 1400m

Day 2:

Oct 29th: Free Day in Kathmandu

"Kathmandu is a riot of sights, sounds and smells that can quickly lead to sensory overload. Whether you are barrelling through the traffic-jammed alleyways of the old town in a rickshaw, marvelling at the medieval temples or dodging trekking touts in the backpacker district of Thamel, Kathmandu can be an intoxicating, amazing and exhausting place" Lonely Planet. You are free to explore, maybe visit the Monkey Temple, the Bodnath Stupa and Durbar Square or simply wander through the alleys and streets of Thamel and to buy any items that you may have forgotten. Dinner in a nice traditional restaurant in Thamel. O/N Hotel Alt. 1400m

Day 3:

Oct 30th: Drive to Pattale

We are up early for a 7.00 am start for the 6-hour drive to Pattale at an altitude of 2800m. Here we get our first views of Mount Everest from the foothills that are covered in Rhododendron. Transport will be in a comfortable SUV, be prepared for some spectacular views and a sometimes bumpy road as we drive from the valley floor up and into the mountains. We break the journey with a "Dal Bhat" lunch on the way. We stay in a nice local lodge with views across the terraced hillside to Pikey Peak in the distance. O/N Lodge. Alt. 2800m

Day 4:

Oct 31st: Drive to Taklung, trek to Ranjana Beni School

Waking up to clear views of Mount Everest, we set off once again in our SUVs for the 3-4 hour drive to Taklung where we will start the 6 hours walk tour to the campsite close to Ranjana Beni School. The campsite will be ready and prepared for our arrival and your camp crew will be waiting with drinks and refreshments before serving our first dinner. O/N Camp. Alt. 2800m

Day 5:

Nov 1st: Volunteering Ranjana Beni School

Ranjana Beni School is Juniper Trust's 20th school rebuilding since the earthquake in 2015. The school has 100 children and is still using temporary classrooms following the earthquake. They have had some help from the government, to rebuild one classroom block and for new toilets, but in 2019 they asked the Juniper Trust for help to rebuild a separate block of three classrooms that remains destroyed. Due to Covid, they were unable to start the rebuilding work until recently, but the target is for the builders to be finished by the time our group arrives. We will spend three days painting, furniture building and interacting with the children. Alt. 2800m

Day 6:

Nov 2nd: Volunteering Ranjana Beni School

A second day painting and interaction with the children at Ranjana Beni School. We will arrange break out groups to visit some of the homes in the village to learn and experience the Nepali hospitality way of life.

Day 7:

Nov 3rd: Volunteering Ranjana Beni School

A busy last day at Ranjana Beni School where we make final touches to the classrooms, distribute the uniforms and equipment provided by the group's fundraising and have a farewell dinner and presentation.

Day 8:

Nov 4th: Trek to Mountain Agra Resort

Leaving our camp at the school, we make the 6-hour trek to Mountain Agra Resort, which is just 30 mins walk from Maili Village School, which was visited by the 2022 AAN group. Set in a stunning location at 2,800m high above the Kinja Valley, it is the perfect base for our group to relax after working at the school. Owned by a retired army officer, who has received several horticultural awards, the resort is self-sufficient in growing its own fruit and vegetables and serves excellent organic home-grown food. There is a beautiful, terraced garden where you can enjoy a mint tea whist taking in the beautiful and peaceful surroundings or why not try the local "Thomba" made from fermented millet. O/N Agra Resort Alt. 2800m

Day 9:

Nov 5th: Volunteering Maili Village School

Maili Village School was Juniper Trust's 19th school rebuilding project since the earthquake in 2015. In 2022, Juniper Trust will be making repairs to some of the other existing classrooms that are still damaged since the earthquake. Our group will spend a day making the final touches to these newly repaired classrooms and distribute more desperately needed school equipment.

Day 10:

Nov 6th: Tree Planting, trek to Bhouda Camp (3500m)

Nepal is one of the poorest countries in the world and rural villagers depend on their natural environment for food and housing but chopping down trees can unintentionally destroy the habitat they depend upon to live. In 2021, working with the communities in the Kinja Valley, the Juniper Trust distributed 10,000 fruit tree saplings, a mixture of Walnut, Pecan, Peach, Plum, Sichuan Pepper, Mandarin and Lapsi which will generate fruit for the communities as they grow for up to 25 years. Part of our group's fundraising will be used to buy 2,500 saplings for a new orchard to be planted on land belonging to the Agra Mountain Resort. Whilst most of the trees will be delivered in the spring, some will be delivered in the autumn so that our group can help with tree planting. After a light lunch, it's time to leave the Resort and start the climb to Pikey Peak. Although the road continues to the pass at 3,300m, we can cut through the rhododendron forest in places making a very enjoyable walk. We get our first glimpse of Pikey Peak to the north as we climb higher. Our camping crew will have gone ahead to prepare the camp outside the lodge next to the Gompa. O/N camp Alt. 3500m

Day 11:

Nov 7th: Trek to Pikey High Camp Lodge (3730m)

An easier day and very enjoyable short day's walking through the forest below the Taklung Danda but we will feel the altitude slightly. It's a four hour walk on a well-trodden path, through more rhododendron forest with a moderate incline most of the way. Wildlife and bird sightings get better here. Elevation gain is significant, and a short day is better to give the body the time and rest to get acclimatised. We can see the summits of Pikey not too far from the Lodge and it's a good idea to go for a short walk above the lodge if you can, to help acclimatise. Save the summit for the morning though! O/N Lodge. Alt. 3750m

Day 12:

Nov 8th: Ascent of Pikey Peak for Everest Sunrise, trek to Junbesi

A super early start at 0530 am for the one hour walk up to the summit of Pikey Peak. It's dark and cold when we set off and we will use our head torches as we follow a newly built trail with many steps which winds its way to the top. The summit is marked by hundreds of prayer flags, and we regroup to wait for the spectacular sunrise on Mountain Everest. As the sun climbs higher, the view opens up to reveal some of the highest mountains on earth, Kanchenjunga and Makalu included. After hugs and photos, we continue across the ridge for 30 mins to the second summit before descending steeply for well-deserved refreshments at Jase Bhanjynag. Another one-hour climb follows, before a big two-hour descent through the forest to Lhodi where we can take a late lunch. A leisurely late afternoon walk along the valley in the evening sum will take us to Junbesi (2680m) where we are rewarded with a very nice lodge and a few celebration beers at the end of a great day. Lodge Alt. 2680m

Day 13:

Nov 9th: Free day in Junbesi

The village of Junbesi, just outside of the Everest National Park, lies nestled below the Thubten Choling and Chiwang Monasteries and on the main pilgrim trail to the sacred lake at Dudh Kunda. We have a full day here to rest from trekking and to get involved in two tree planting projects in the village, one at the new school by the river and the second in the Chiwang Monastery itself. Alt 2650m The sacred lake of Dudh Kunda Lake (4560m), at the foot of Mt. Numbur and Karyalung Glacier, is believed to be the abode of Lord Shiva. A festival to mark the full moon in August sees hundreds of pilgrims visiting the lake as Buddhist and Hindu devotees believe that taking a dip in the icy lake will absolve them of their sins. Extend your trip by 4 days to visit this spectacular holy lake.

Day 14:

Nov 10th: Junbesi to Ridge Camp (3600m)

We make last minute preparations for the trek to the sacred lake known as Dudh Kunda (Milky Lake). Today is a most spectacular day as we climb through a beautiful forest overlooking the monastery to cross two small passes marked by cairns and prayer flags. We have ever closer views of Mt.Numbar and the Karyalung Glacier and the peaks across in the Rowaling Valley. In summertime, these hillsides are used by Yak herders to graze their animals and our camp is by a Yak Kharka (Yak house) in a spectacular position with great views all around. O/N Camp Alt. 4100m

Day 15:

Nov 11th: Trek to Dudh Kunda, camp at Saharasbeni (4037m)

We descend to Saharsbeni, a collection of yak herders houses and after a short break, continue up to the sacred lake at Dudh Kunda, at 4593m, which is the highest point of our trek. From Saharsbeni, it's a two to three hour walk up to the lake and the altitude will slow you down for the final part of the trek. We will take a packed lunch for the walk, which can be had by the lake or during the walk. The lake is regularly visited by pilgrims, but you may want to test the water temperature before thinking about a swim! We return to our camp at Saharsbeni in the afternoon. O/N Camp. Alt. 4037m

Day 16:

Nov 12th: Saharsbeni to Taksindu (2842m)

A leisurely start for the walk to Taksindu via the Taksindu La. The trail descends gently as first before a very small climb to the pass followed by a steep descent for 3 hours to Taksindu . O/N Lodge

Day 17:

Trek to Phaplu, drive to Pattale

We descend again through more beautiful forest, making a short detour to the cliff-top Gompa at Chiwong. Built in 1935 by legendary Sange Lama of Phaplu, the Chiwang Gompa is one of three monasteries in Solu Khumbu to play host to the Mani Rimdu festival of Nepal. We can take our time here before dropping down to the busy roadhead town at Phaplu for lunch. To break the long journey back to Kathmandu, we will drive for 3 hours to Pattale where we have our final views of Everest and Pikey Peak O/N Lodge Alt. 2800m

Day 18:

Nov 14th: Drive to Kathmandu

Today's drive back to Kathmandu will take approximately 10 hours but the road has recently been re-surfaced to supply the airport. We reach Kathmandu in the early evening and check into our hotel before heading into town for dinner.

Day 19:

Nov 15th: Transfer to the Airport

Depending on your flight time there is a chance to see more of Kathmandu or last minute shopping. Transfers to the airport are included.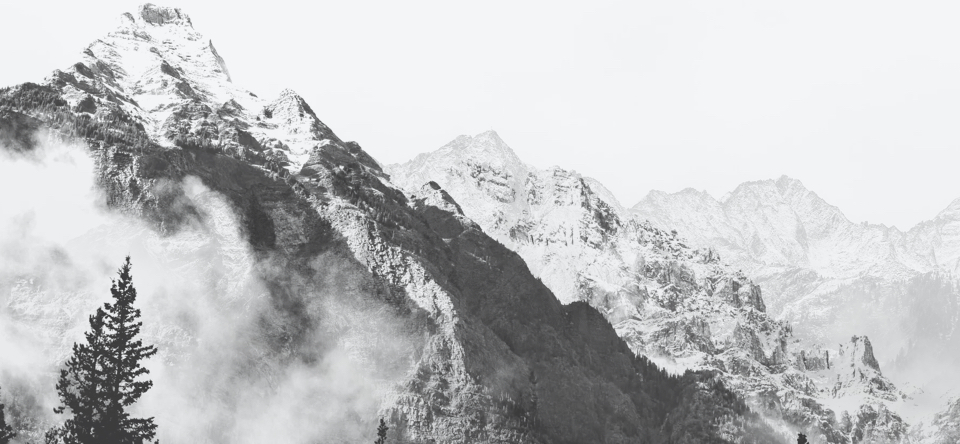 MEET THE GUIDES
Cshiring
Sherpa Guide
Abhishek
Logistics Team
Lobsang
Sherpa Porter
Are you ready?
Our adventures are attributed a difficulty level from A to E. This Adventure Aid Nepal trip is rated Level B, for those with some prior experience We recommend you only book a trip that reflects your ability.
For beginners and newcomers
You're not quite sure where to start but you're hungry for an adventure.
Little / no prior experience
Usually less then a week in distance
No technical skills required
Basic level of fitness
For those with some prior experience
You have some previous experience in the outdoors, whether that's hiking, skiing or climbing.
You will either be starting to venture into more technical terrain or slightly more 'aggressive' environments
Moderate fitness
Some basic skills
Think you've got this?
This trip is at this level
For accomplished adventurers
You have a fair amount of experience climbing, hiking or skiing more technical terrain.
You're comfortable on sustained adventures and you call yourself a 'hardened' adventurer.
You're not quite George Mallory but you subscribe to his 'because it there' attitude.
Fit & Strong
Ready to test those learnt skills on the next challenge
Comfortable in most types of environments
Very fit
Some level of technical skills
You've been on more adventures than you've had hot dinners and you've built up a crafty skill set to tackle most challenges out there.
Good technical skills and knowledge
Good experience
Very fit
READY?
We hope you've found all the information you need above, but if not don't hesitate to get in touch. If you're ready to book, follow the link below.
Deposit/Book Now