Courses
Skills & Climb: Ben Nevis
Tackle Britain's highest peak in the snowy winter months away from the summer crowds. Spend 2 epic days on the west coast of Scotland as you take on the challenge of climbing Ben Nevis in winter conditions, with crampons on your feet and an ice axe in your hand. Perfect introduction for hikers with a good level of fitness who are looking to dive into mountaineering.
Adventure Snapshot

Duration

2 days

Start Location

Fort William, Scotland

Date(s)

January - March

Price

From €585.00
Book Now from €585.00
+ 5
West Coast of Scotland
This trip begins in Fort William, on the shores of Loch Linnhe, at the foot of the Glen Nevis valley. After a meeting with your guide at the train station, you will travel up into the Glen Nevis valley and hunt out the snow line for an introduction / revision session of crampon and ice axe skills. This helps prepare for the climb the following day and ensures everyone is well prepared to increase summit success chances. You'll spend the night at a local accommodation in Fort William and the group will head out for a pre-climb dinner.

On the second and final day you'll start early for a big summit window and to make the most of the day in the mountains. Once back down from Ben Nevis you'll be dropped back to Fort William for your onward travels.

On this trip you will learn about the following: safe use of crampons and ice axe / Movement techniques on snow and ice / Ice axe arrest (the use of your ice axe if you were to fall and slide down a slope).

This trip is perfect preparation if you're interested in our alpine trips, such as Mont Blanc, with the added bonus of climbing the highest peak in Britain!

find out more about our Climb Mont Blanc Trip here

Introduction
We will journey to remote areas in order to practice winter skills and to truly explore the mountain wilderness. Ben Nevis in winter is very different compared to in summer. You don't need to have any prior experience of remote hiking. The small group size will enable the guide to give you his/her full attention throughout the 2 days, ensuring your safety and enjoyment, which is our number one priority.
Make sure you come with a good level of fitness as you will spend most of the time outdoors on your feet, moving through the mountains.
Adventure Overview

Duration

2 days

Start Location

Fort William, Scotland

Date(s)

January - March

Guide Ratio

8:1

Ability

Level A

Level A

You're not quite sure where to start but you're hungry for an adventure and can't wait to get going. Bring it on!

Price

From €585.00
See real footage of previous expeditions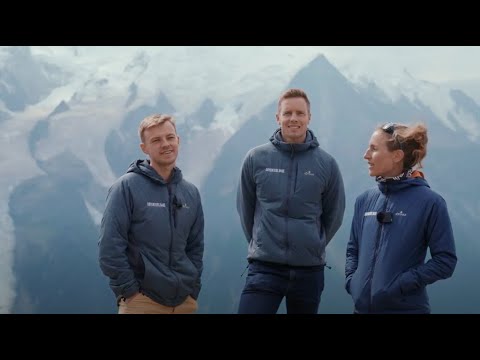 Meet The Team
01:48
Introducing our crack squad of mountain lovers and adventure junkies. We spend most of our days plotting, planning and building some of the very best trips out there for you all to enjoy.
Kit & equipment required for this adventure
Please note this is a guide only and you may be required to rent or purchase last minute equipment on arrival, depending on the weather and changes in itinerary.
For the full downloadable kit list please click here.
Day Trek Pack
30-35 litre day pack to carry spare layers, water, food, camera, etc.
Sturdy hiking boots
Solid hiking boots ideally B1 rated
C1 Crampons
Strap on Crampons compatible with most sturdy hiking boots
Thermal socks
Good walking socks are required
Hiking pants
Waterproof pants
Side-leg zippers are helpful
Tech T-Shirts
Highly breathable, lightweight synthetic technical t-shirt.
Lightweight fleece
Something light and thin
Insulated winter jacket
Waterproof jacket
Head torch
Don't forget to pack spare batteries. They're essential
Warm hat
Ideally thin and single layered so it can fit under the helmet
Mountaineering Gloves
Thick and built for the cold
Fleece windproof gloves
Sunglasses
Goggles
Just in case you hit bad weather
Water bottles
You must be able to carry at least 2L of water in your backpack
First aid kit
Blister kit, paracetamol, etc
Rent locally
Ice axe
Straight shaft for general mountaineering
Rent locally
Helmet
Standard hard plastic climbing specific helmet.
I just came back from a UK winter skills trip and I have nothing to say but compliments. The organisation has been perfectly smooth, the guide - Stuart - amazing (knowledgeable, nice, adjusting the pace to all group members, making sure he'd understand each member's situation and objectives to give them the best advice), and the trip itself very insightful and useful for anyone who's considering going into the mountains.
Just got back from a Scotland Winter Skills trip and it was absolutely amazing! Stuart was so knowledgeable and very good at what he does! We learnt so much in such a short time. From theory to practice, he answered all our questions and made sure we made the most of it to cover all basis and maximise our time to be able to do everything, I was very impressed! I cannot recommend AB enough and will definitely plan my next trip with them!
Just got home from a 3day winter skills coarse In Scotland And I must say I had an amazing time, Stuart our guide made sure everything ran like clockwork and his knowledge was invaluable, I learnt so much in a short space of time, I would definitely book again with Adventure base, great company.
I have just returned from a 3 day winter skills course in the Cairngorms with Adventure Base. I had a great time. The course was well organised and the content was excellent. Stuart our guide and tutor was excellent. He was very knowledgeable and a very good demonstrator and communicator. This was my second trip with AB and i definitely would recommend AB to you.
I recently came back from the winter skills course in Scotland. It was very well organised and our guide Stuart was great, so much knowledge and was amazing at making sure everyone was ok. Learnt so much, would definitely book with them again.
Time to pack
YOUR ADVENTURE PACKAGE
We always go through the plan for the trip as well as the current weather and mountain conditions. You will get the opportunity to meet your guides and you can ask any questions and go through your kit.
What's Included?
1 night accommodation in Fort William

2 days instruction with a fully qualified mountain leader

1 breakfast, 2 lunches

All logistical support during the 2 days

All road transport during the 2 days

Pick up and drop off at Fort William train station

Use of safety equipment ( ice axe, crampons and helmet)
What's not Included?
Personal travel insurance

Snacks, drinks and personal expenses

Evening meals (usually a pub dinner)

Tips for the guides
This Trip is running on the following dates
Availability
7 spots available
Availability
8 spots available
Join the waiting list
Adventure: Skills & Climb: Ben Nevis
What to expect from your accommodation
We will stay in comfortable accommodation with breakfast included. The rooming will be private, single-sex rooms exclusively for your group.
Fort William
You'll spend one night in Fort William at a comfortable hostel. A great place to get to know the other members of the group and prepare for the big climb the following morning.
Duration

1 night

Internet

Wifi included

Beds

Twin share rooms

Food

Breakfast and lunch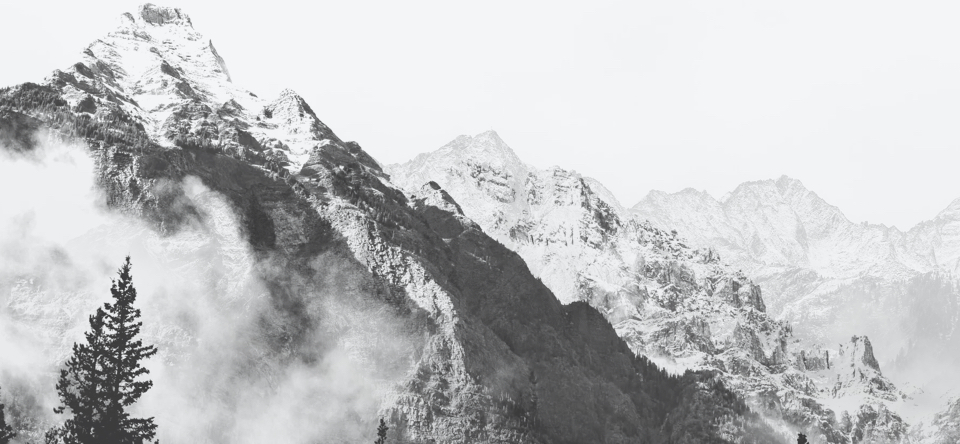 Immerse yourself in Nature
Adventure Itinerary
While we try and stick to the tried and tested itinerary below, the mountain and the weather sometimes has other ideas. We will always remain as flexible as possible, which is why we only work with experienced and knowledgeable guides, to make sure we can change any plans if required.
Day 1:

Meet the team and get going

We will meet you outside Fort William train station at 10am for a trip briefing before traveling up to the snow line for an introduction to the winter environment. This day's session will cover an introduction / revision of ice axe and crampon skills and the style of mountaineering required for a winter ascent of Ben Nevis. By the end of the day you should feel well prepared for the climb. Overnight in Fort William with dinner taken at a local restaurant or pub.

Today is summit day. We will have an early start to make the most of the day as we make our way to the summit of Ben Nevis. The specific route you will take will depend on the weather and current conditions, as well as the general ability of the group. Once the climb is in the bag we take you back down to Fort William and bid farewell.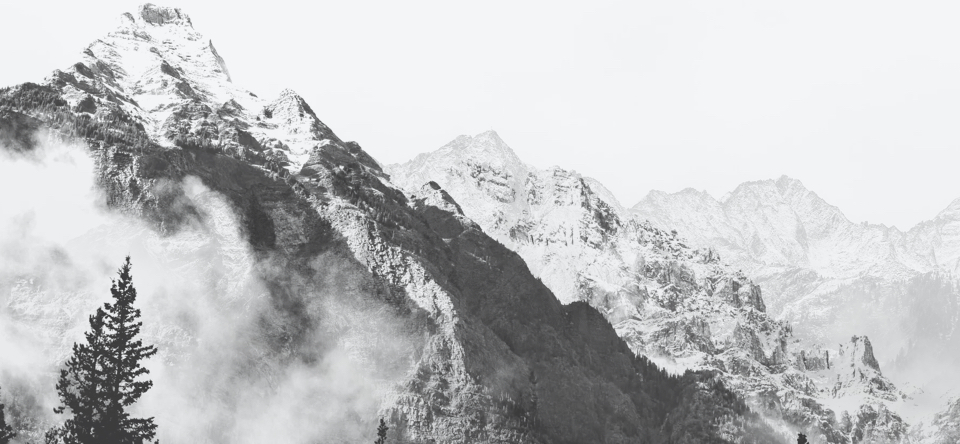 Meet your guides for this adventure
Stuart
UK Guide
Stuart has over 20 years of experience in the UK and further afield. Stuart's exceptional knowledge of the UK outdoor adventure scene is unrivalled and his attention to detail on each trip makes all of our UK adventures feel special. Stuart's energy is contagious and his passion for adventure is always firing at 100%! And there's nothing he likes more than a nice cold beer at the end of the day.
Ben
Mountain Leader
Ben is a fully qualified British UIMLA International Mountain Leader with Swiss and French equivalence and he is also a fully-qualified Swiss Brevet Fédéral Ski Instructor and an ISIA card holder and an accomplished outdoor educator and a qualified Outdoor Education and Geography teacher. He has been based in the Alps for a long time and has extensive knowledge on a whole variety of treks and adventures. Ben brings a whole bunch of experience to our guiding team, having worked as an Expedition Leader in challenging environments around the world in countries such as Borneo, Mongolia, Morocco and Costa Rica and at home in the European Alps, responsible for the safety and success of expeditions for many years. His passion for the mountains is infectious and he loves sharing a summit photo or long-distance trek with our community.
Are you ready?
Our adventures are attributed a difficulty level from A to E. This Skills & Climb: Ben Nevis trip is rated Level A, for beginners and newcomers We recommend you only book a trip that reflects your ability.
READY FOR THIS COURSE?
We hope you've found all the information you need above, but if not don't hesitate to get in touch. If you're ready to book, follow the link below.
Deposit/Book Now