Nothing
Aconcagua
Climb Aconcagua, the highest peak in the South American Andes, and the highest peak outside of Asia at 6962m. Tick off one of the seven summits in the stunning Mendoza range of Argentina. Go get that summit!
Adventure Snapshot

Duration

21 Days

Start Location

Heathrow, London / Mendoza, Argentina 

Date(s)

27th Nov - 17th Dec 2022

Price

From €
Book Now from €
+ 16
CLIMB THE HIGHEST PEAK IN SOUTH AMERICA
Aconcagua is the second highest of the seven summits and at 6962m tall you're going to see it all on this one. Our 21 day expedition provides you with everything the high mountains has to offer. Stunning views, challenging terrain, dizzying heights and a heavy dusting of challenge. You'll need a steely determination and a love for mountain adventures to help get you to the top but when you do, that struggle will so be worth it.

We've built this trip to make sure we provide enough rest days between some of the big pushes to each camp. While not a technical climb the altitude alone is enough to harden your mountain spirits and adventure bones. Don't worry though, our local guides are handpicked for their knowledge and their personalities. The trip will also contain a highly experienced and qualified mountain leader from the UK who will be leading the trip. Guaranteed to put a smile on your face even in the most remote locations

YOUR ADVENTURE STARTS HERE
WHO IS THIS FOR?
Anyone with a good level of endurance fitness and a sense of adventure can qualify for this trip providing you have previous experience ideally climbing Mont Blanc, Elbrus or Kilimanjaro or trekking / climbing to altitude heights at 4000 – 5000m. Some previous mountaineering experience is essential even though this climb is not technical.
Aconcagua is the highest peak outside of Asia and determination is needed to keep going to the top. Making sure you have a good base fitness level before you arrive will make the climb feel less strenuous and maximise your chances of success.

Not sure whether you're ready? No sweat! Drop us an email and we'll be happy to talk it through with you. 
Adventure Overview

Duration

21 Days

Start Location

Heathrow, London / Mendoza, Argentina 

Date(s)

27th Nov - 17th Dec 2022

Guide Ratio

10:1

Ability

Level C

Level C

You have a fair amount of experience climbing, hiking or skiing more technical terrain. You're comfortable on sustained adventures and you call yourself a 'hardened' adventurer. You're not quite George Mallory but you subscribe to his 'because it there' attitude.

Price

From €
LIVE THE ADVENTURE

Meet The Team
01:48
Introducing our crack squad of mountain lovers and adventure junkies. We spend most of our days plotting, planning and building some of the very best trips out there for you all to enjoy.
EQUIPMENT REQUIRED FOR THIS CLIMB
Top-Tip:​ It is a dusty trek in to Aconcagua. You'll be amazed what the famed ​viento blanco​ winds kick up trekking into base camp. Some consider this trail day the second hardest apart from the summit. Top-tip, pack a Camelback water bladder to minimize stops and stay hydrated. Pack your buffs, your goggles, and ideally even a sun hat with ear and neck protection.
Please note this is a guide and you may be required to rent or purchase last minute equipment on arrival dependent on the weather and changes in itinerary.
Mountaineering Backpack
Internal frame, 80L minimum
Trekking backpack
​35-40L
Dry Bags
Crampons
Ice axe
Helmet
Harness
Trekking poles
Double Mountaineering Boots
Double boots minimum, triple boots also acceptable
Walking Boots
3 or 4 season
Gaiters
Insulation Layer
Synthetic
Soft Shell Jacket and Pants
Goretex (or similar) waterproof Hard Shell Jacket
Goretex (or similar) waterproof Hard Shell Pants
Mountaineering Mits
Insulated Gloves
Mountaineering Socks
3 x mountaineering socks and liners
Glacier Sunglasses
Must be category 4
Snow Goggles
Warm Hat
Balaclava
Sleeping Bag
-20 to -40 C
Thermarest Foam Mat
Lightweight T-Shirts
Lightweight Long Sleeve T-Shirts
Headlamp
Water Bottles
​2 x 1L Nalgene
Pee Bottle
Mug, Bowl, Fork, Spoon
Plastic, lightweight for mountain
Crocs
Or other lightweight sandals
Sunscreen and Lip Block
Water Purification Tablets
Wet Wipes
Travel Towel
Personal First Aid Kit
Passport
Credit / Debit Cards / Cash
FINER DETAILS
YOUR ADVENTURE PACKAGE 
On arrival day you meet with your guides and fellow climbers for a welcome briefing. Here you will have an opportunity to ask any last minute questions as well as share your pre trip excitement with your group.
What's Included?
All accommodation and catering throughout itinerary

Handpicked Adventure Base group leader

Local, experienced Argentinian guides

In-country logistics support throughout

Group airport transfers from Mendoza airport to the hotel

Aconcagua climbing permit worth 900USD (Any increase in cost not included)

All road transport by private vehicles for our group

Mix of fresh and imported food, cooked by guides on the mountain

Emergency oxygen at each camp

1-night in Mendoza - before and after the hike

Pre-hike dinner

Post-hike celebration dinner

Base camp services

Porters and chefs

15-days on Aconcagua
What's not Included?
Visa – not required by UK Citizens. Please check with your own Argentine Embassy if not traveling from the UK

Personal travel insurance

Any medical costs incurred by you, or costs associated with a medical incident, such as your evacuation from the mountain and/ or hospitalisation (for which you should have travel insurance)

Optional trips or excursions

Tips for local staff and guides

Flights

Personal porters

Cost for base camp service (meals and tents) for special cases.

Drinks during the programme
WHAT TO EXPECT FROM YOUR ACCOMMODATION
We know the importance of having a comfortable base on this trip. That's why we've chosen comfortable set ups in the camps and a nice hotel in Mendoza to rest up in-between your time on the mountains.
Mendoza hotels
Two nights in nice comfortable Mendoza hotels on a twin room shared basis with others on the same trip. One night in a mountain ski lodge. Five days in tents at base camp and eleven days in double occupancy tents on the mountain.

Wine, beer, and bottled drinks available at additional expense. Mountain food will be a mixture of cooked dishes and prepared dry bag mixes.
Duration

19 nights

Internet

Wifi included

Beds

Single and double available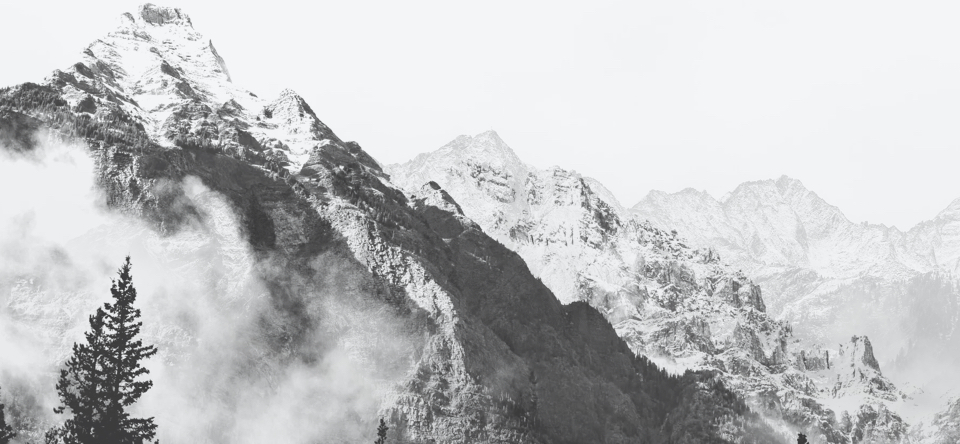 WHAT TO EXPECT
HERE'S YOUR ITINERARY 
While we try and stick to the tried and tested itinerary below, the mountain and the weather sometimes has other ideas. We will always remain as flexible as possible, which is why we only work with experienced and knowledgable guides, to make sure we can change any plans if required. Please note: We intend to keep the itinerary but this can be adjusted due to conditions and weather, in order to facilitate the best summit chance for you.
Meet at Heathrow and fly to Mendoza, Argentina

Day 2:

Arriver in Mendoza

Get off the plane and meet at the airport and transfer to our hotel. Conduct a kit check which provides a chance to buy any forgotten items. We'll also have assistance with any currency exchange in Mendoza.

Day 3:

Transfer from Mendoza to Penitentes

After collecting climbing permits from the government office, we will be transferred to our next hotel in Pentitentes (twin rooms), close to the start of the trail to base camp.

Day 4:

Hike day 1 - Penitentes to Confluencia Camp

After a short transfer to Horcones, we will begin our hike from the head of the trail to Confluencia Camp, where we will be based for 2-nights.

Day 5:

Hike day 2 - Visit the South Face of Aconcagua!

We will take an acclimatisation hike to Plaza Francia where we will find the impressive huge south face of Aconcagua. We will then return to camp for a second night.

Day 6:

Hike day 3 - Confluencia Camp to Plaza de Mulas

After a hearty breakfast we will begin the long walk up the hugely impressive Horcones Valley. This 8-10 hour hike will take us to our base camp at Plaza de Mulas where we can begin to think about acclimatisation rotations and the summit itself!

Day 7:

Hike day 4 - Acclimatisation Day

We will head out on a short day trek to a local summit above base camp (specific summit to be determined based on local weather and ground conditions)

Day 8:

Hike day 5 - Rest Day

Today will be about chilling at base camp. Rest and refuel for the following days to higher camps. Perhaps you could take the opportunity to visit the highest contemporary art gallery in the world!

Day 9:

Hike day 6 - Plaza de Mulas to Camp Canada (Camp 1)

Today we will begin our first acclimatisation rotation by hiking up to Camp 1. We will be carrying heavier packs today as we transport essential kit up the mountain in preparation for the summit attempt.

Day 10:

Hike day 7 - Camp Canada to Nido de Condores (Camp 2) and back to Plaza de Mulas

We will hike c.4hrs further up the mountain to aid acclimatisation and to transport kit to camp 2. After a rest at camp 2, we will return all the way back to the more oxygen-rich air at Base Camp

Day 11:

Hike day 8 - Rest Day

This day will be used to allow the body to recuperate after 2 days of tough ascent to higher altitudes. Bring a book :)

Day 12:

Hike day 9 - Plaza de Mulas to Nido de Condores (Camp 2)

We will depart Base Camp to begin our ascent to the summit of South America! Arriving at Camp 2 we will pitch the tents and rest for the night (enjoying one of the most spectacular sunsets you will ever see!)

Day 13:

Hike day 10 - Nido de Condores to Camp Colera (Camp 3)

We will break camp and continue our progress up the mountain to Camp 3. After pitching the tents and having dinner, we will have an early night to rest before the summit attempt.

Day 14:

Hike day 11 - Summit day!

Getting up early, we will have a light breakfast before heading up under the light of our head torches. This long day will see us reach 6,960m and the summit of Aconcagua! We will then return to Camp 3 for a well earned rest.

Day 15:

Hike day 12 - Colera Camp to Plaza de Mulas

After breaking camp we will descend all the way back down to Base Camp where we will have a celebratory meal (and maybe beers ;)

Day 16:

Hike day 13 - Contingency Day 1

This day is reserved in case of bad weather or if extra acclimatisation is required before attempting to reach the summit.

Day 17:

Hike day 14 - Contingency Day 2

This is the second day reserved in case of bad weather or if extra acclimatisation is required before attempting to reach the summit.

Day 18:

Hike day 15 - Plaza de Mulas to Penitentes and transfer to Mendoza

A very long day of hiking back down the Horcones Valley and to our transfer vehicle back to civilisation in Mendoza. Steak and Malbec dinner perhaps ;)

Day 19:

Celebration dinner in Mendoza

Our local mountain guide will take us to the best places in Mendoza with perhaps a celebration barbecue at his house!

Day 20:

Transfer to airport

We will check out of the hotel and be transferred to the airport for our departure from Argentina and back home.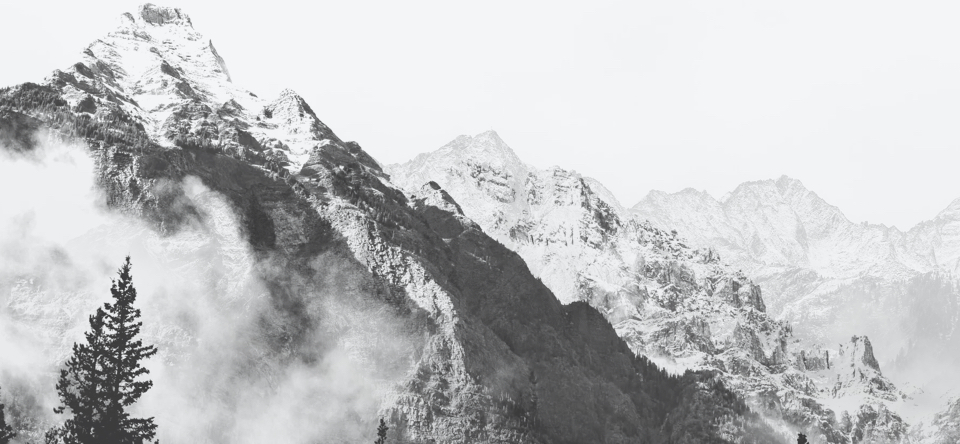 Frequently asked questions about this adventure
Meet your guides for this adventure
Stuart
UK Guide
Stuart has over 20 years of experience in the UK and further afield. Stuart's exceptional knowledge of the UK outdoor adventure scene is unrivalled and his attention to detail on each trip makes all of our UK adventures feel special. Stuart's energy is contagious and his passion for adventure is always firing at 100%! And there's nothing he likes more than a nice cold beer at the end of the day.
Ben
Mountain Leader
Ben is a fully qualified British UIMLA International Mountain Leader with Swiss and French equivalence and he is also a fully-qualified Swiss Brevet Fédéral Ski Instructor and an ISIA card holder and an accomplished outdoor educator and a qualified Outdoor Education and Geography teacher. He has been based in the Alps for a long time and has extensive knowledge on a whole variety of treks and adventures. Ben brings a whole bunch of experience to our guiding team, having worked as an Expedition Leader in challenging environments around the world in countries such as Borneo, Mongolia, Morocco and Costa Rica and at home in the European Alps, responsible for the safety and success of expeditions for many years. His passion for the mountains is infectious and he loves sharing a summit photo or long-distance trek with our community.
Are you ready?
Our adventures are attributed a difficulty level from A to E. This Aconcagua trip is rated Level C, for accomplished adventurers We recommend you only book a trip that reflects your ability.
For beginners and newcomers
You're not quite sure where to start but you're hungry for an adventure.
Little / no prior experience
Usually less then a week in distance
No technical skills required
Basic level of fitness
For those with some prior experience
You have some previous experience in the outdoors, whether that's hiking, skiing or climbing.
You will either be starting to venture into more technical terrain or slightly more 'aggressive' environments
Moderate fitness
Some basic skills
For accomplished adventurers
You have a fair amount of experience climbing, hiking or skiing more technical terrain.
You're comfortable on sustained adventures and you call yourself a 'hardened' adventurer.
You're not quite George Mallory but you subscribe to his 'because it there' attitude.
Fit & Strong
Think you've got this?
This trip is at this level
Ready to test those learnt skills on the next challenge
Comfortable in most types of environments
Very fit
Some level of technical skills
You've been on more adventures than you've had hot dinners and you've built up a crafty skill set to tackle most challenges out there.
Good technical skills and knowledge
Good experience
Very fit
READY TO CLIMB ACONCAGUA?
We hope you've found all the information you need above, but if not don't hesitate to get in touch. If you're ready to book, follow the link below.
Deposit/Book Now