Climb Elbrus With The Altitude Centre
Elbrus is a wild, remote mountain, one of the 7 summits and perfectly suited for expedition style mountaineering. Climbing Elbrus is a great of experiencing what it's like mountaineering at a significantly higher altitude than the Alps.

Included in the cost of the trip is a number of training sessions with The Altitude Centre Team in London to help kickstart your training for the climb.
Adventure Snapshot

Duration

11 Days

Start Location

Mineralnye Vody Airport, Russia

Date(s)

25th of June - 5th of July

Price

€2950
Deposit/Book Now
+ 1
CLIMB THE HIGHEST PEAK IN EUROPE WITH THE ALTITUDE CENTRE
Elbrus is the highest mountain in Europe and is perfectly suited for expedition style mountaineering. It stands incredibly tall at 5642m altitude, rising high above its neighbouring peaks, located in the Caucasus mountains of Russia between the Caspian and Black Sea. Elbrus has two summits, both of which are dormant volcanic domes. The taller, western summit is 5,642 metres, and the eastern summit is 5,621 metres.

This is a multi camp experience and an opportunity to tick off one of the seven summits. You'll experience every type of environments have to offer from flowery meadows, to volcanic rock, topped off with Europes highest glaciers. If you're looking to dip your toe into expedition mountaineering this is is the trip for you. Ypa!

Included in the cost of the trip is a number of training sessions with The Altitude Centre Team in London to help kickstart your training for the climb.

YOUR ADVENTURE STARTS HERE
WHO IS THIS FOR?
Ideally you will have some previous experience mountaineering using crampons. Previous experience at altitudes over 4000m helps and our Mont Blanc and Monte Rosa climbs are ideal preparation for this. That said It is a relatively straight forward climb so can be achieved with limited experience however we will be using axe, crampons and ropes for glacier and slope security.
Not sure whether you're ready? No sweat! Drop us a note and we'll be happy to talk it through with you. 
Adventure Overview

Duration

11 Days

Start Location

Mineralnye Vody Airport, Russia

Date(s)

25th of June - 5th of July

Guide Ratio

3:1 summit days

Ability

Level B

Level B

You have some previous experience in the outdoors, whether that's hiking, skiing or climbing. You will either be starting to venture into more technical terrain or slightly more 'aggressive' environments. Let's dial it up!

Price

€2950
ENVIRONMENTAL RESPONSIBILITY
Great news! Your place on this adventure is carbon offset along with our footprint in creating it. To learn more about what we're doing head to our 'about us' page.
EQUIPMENT REQUIRED FOR THIS CLIMB
Please note this is a guide and you may be required to rent or purchase last minute equipment on arrival dependent on the weather and changes in itinerary.
You can find a full kit breakdown here
Double layer boots
Double layer acts as a gaiter for added warmth and protection. E.G. La Sportiva G2
Boot gaiters
To protect your trousers from crampons and to keep any snow out if it's deep
Down Jacket
Lightweight and thin down jacket.
Hardshell Jacket
GORE-TEX® or Similar
Hardshell Trousers
GORE-TEX® or similar
Lightweight fleece
Something light and thin.
Softshell Jacket
Light technical jacket, ideally with a hood.
Softshell Trousers
Stretch, durable mountaineering trousers.
Sun Hat
Choose your hat of choice as long as it shields you from the sun.
Tech T-Shirts
Highly breathable, lightweight synthetic technical t-shirt.
Thermal Bottoms
Keep them light and thin.
Thermal Tops
Keep them light and thin.
Warm Hat
Ideally thin and single layered so it can fit under the helmet.
Waterproof overmitts
To protect gloves from snow
Fleece windproof gloves
Lighter gloves
Thinner to be used for mid mountain conditions and glacial walking
Sun block
For your nose and lips
Sun cream
Factor 30-50 High Mountain sunscreen
Sun hat
Choose your hat of choice as long as it shields you from the sun
Category 4 sunglasses
Must have high level of sun glare reduction and good UV protection.
Goggles
Just in case you hit bad weather
Thermal socks
Good walking socks are required
Camp shoes: running shoes or trail shoes, sneakers
Bandana / Buff
Duffel or Large Backpack
70 - 100 Litres. Comfortable to wear.
Small backpack
For hikes and summit attempt, 30L
Rent locally
Harness
Standard climbing harness
3 Screwgate Carabiners
Something like the Black Diamond Hotforge 3 PACK
Accessory Cordelette 7mm
something like the Beal cordelette 7MM X 4M
Rent locally
Ice axe
Straight shaft for general mountaineering
Rent locally
Crampons
12 point steel mountaineering crampons
Rent locally
Helmet
Standard hard plastic climbing specific helmet.
Trekking Poles
Foldable poles are best
Cash / credit card
For extra costs such as drinks and snacks
Water bottles
You must be able to carry at least 2L of water in your backpack
Earplugs
Highly recommended for the mountain huts
Sleeping bag
Rated to -15 °C comfort temperature
Foam mattress
Sleeping bag silk liner
You don't need a sleeping bag itself, as blankets are provided in the huts
Thermos flask
Head torch
Don't forget to pack spare batteries. They're essential
"Professional, very well trained guides - set just the right pace for us and made the climb to the summit a great experience!"
"I took a bit of a punt with AB on this trip and was so happy I did. Their local team on Elbrus are superb and very experienced."
FINER DETAILS
YOUR ADVENTURE PACKAGE 
On arrival day you meet with your guides and fellow climbers at the accommodation for a welcome briefing in the evening. Here you will have an opportunity to ask any last minute questions as well as share your pre trip excitement with your group.
What's Included?
All accommodation

All Guides' expenses

All Guiding fees

All transport

Group transfers as per itinerary

Mountain hut accommodation full board

All the necessary permits

All food according to the itinerary

OVIR registration

Russian entry visa support
What's not Included?
Flights to/from Mineralnye Vody Airport

Equipment rental

Travel insurance

Visa Fee (Approx. €100)

Snacks and drinks

Tips for our local guides (We recommend €10-€20 per day)
This trip is running on the following dates
June 2023
MO
TU
WE
TH
FR
SA
SU

1

2

3

4

5

6

7

8

9

10

11

12

13

14

15

16

17

18

19

20

21

22

23

24

25

26

27

28

29

30
July 2023
MO
TU
WE
TH
FR
SA
SU

1

2

3

4

5

6

7

8

9

10

11

12

13

14

15

16

17

18

19

20

21

22

23

24

25

26

27

28

29

30

31
OUR ELBRUS ACCOMMODATION
We know the importance of having a comfortable base on this trip. That's why we stay in a lovely 3* hotel on arrival and departure day. During the ascent we stay in our local suppliers' camps, including their very own Mountain Hut built in July 2018. It can hold 16-18 guests and is the best choice on the north route. They provide 3 meals a day with vegan, vegetarian and gluten-free menus available, pure drinking water, free recharge of electronics devices, and Wi-Fi (for a supplement). Supplemental oxygen is available in emergencies.
Hotel Accommodation
Our Elbrus expedition is spent predominantly in camps on the route, with an overnight in a lovely 3* hotel at either side of the trip in Kislovodsk. The hotel is well located close to restaurants and shops and is a comfortable stay for the group. The camps go from base camp at 2500m up to high camp at 3800m where we spend the most time.

Single occupancy is available at a supplement.
Duration

2 nights

Internet

Wifi included

Beds

Single and double available

Food

Breakfast, dinner included
Camp Accommodation
Base Camp: We have proper tents set up on wooden frames on a Twin / triple share basis. There are toilets, a dining area and hot showers available. All meals are cooked by the expedition staff.

High Camp: You sleep in cabins on a twin or triple share basis. There are toilets and a dining area but no showers. All meals are cooked by the expedition staff.

Single occupancy is available at a supplement.
Duration

8 nights

Internet

Not included

Beds

twin / triple share

Food

Breakfast, lunch and dinner included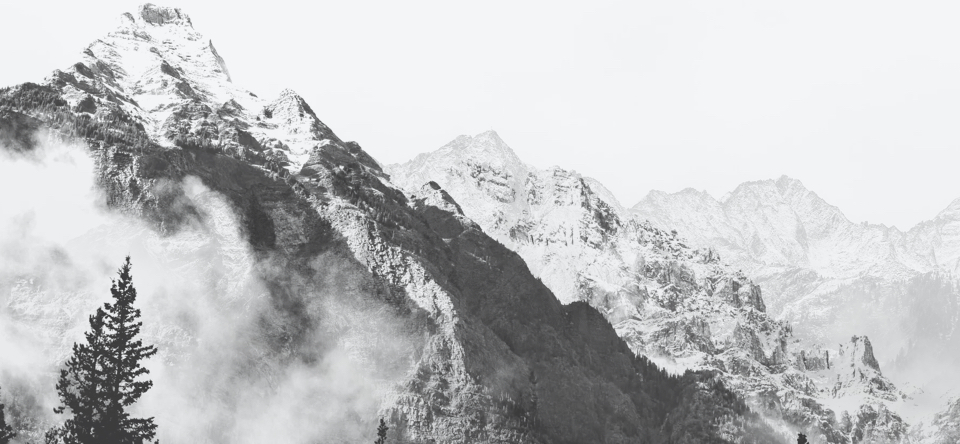 WHAT TO EXPECT
HERE'S YOUR ITINERARY 
While we try and stick to the tried and tested itinerary below, the mountain and the weather sometimes has other ideas. We will always remain as flexible as possible, which is why we only work with experienced and knowledgable guides, to make sure we can change any plans if required.
Arrival at Mineralnye Vody airport ideally on a morning flight. Meet the rest of the expedition team and guides outside the arrival hall. Once everyone has arrived, our transfer leaves from the airport heading to the city of Kislovodsk (1hr). When we arrive at the hotel we will have a guides meeting and check all the equipment. When necessary, you can hire missing items from a rental shop. After sorting out equipment, you will have free time to explore the town and have dinner at a local restaurant. Overnight in our hotel in Kislovodsk.

Day 2:

On the road to base camp

After breakfast we load the backpacks onto our off-road vehicle and head towards the north side of Elbrus, having visited the rental shop on the way for any last minute needs. The journey takes around 2.5 hours as we leave the town behind and head into the wilderness. Upon arrival at the base camp (2500 m), there will be lunch and a walk around the surroundings, which include waterfalls and mineral springs. Dinner and briefing at the camp.

Day 3:

Acclimatisation to 3100m

Acclimatization hike to the valley of stone mushrooms (3100 m). This is a foggy mystic place where the first symptoms of altitude sickness can already be felt. The way up and down will take approximately four hours. Lunch and dinner at camp.

Day 4:

Acclimatisation hike to high camp

Carry equipment to the High Camp (3800 m). Today we carry our climbing gear to the next camp – crampons, ice axes, high-mountain boots, etc. Altogether this will make up around 10 – 15 kilos. The hike will take four hours up and two hours down. We then overnight at the Base Camp feeling the positive effects of acclimatisation.

Time to move to the High Camp and reunite with our climbing equipment. Lunch at the High Camp and some free time to relax and enjoy the views of our new surroundings before dinner time.

Day 6:

Acclimatisation to Lenz Rocks (4800m)

Acclimatization hike up to the Lenz rocks (4800 m). This is a challenging day. The way up will take 5 – 6 hours and another two hours for the way down. We'll reach the height of Mont Blanc today, with some amazing views. Back down for dinner and overnight at High Camp.

Day of rest. Today there will be no hikes as we rest and recover from yesterday's push. The guide team will refresh your knowledge how to use an ice axe when you are sliding down the slope and some other key skills. Dinner and overnight at High Camp.

The summit day. We normally start with an 'Alpine Start' at 02:00 am. We fuel up at breakfast before setting off for our objective. Climbing from the north side, the east summit (5621 m) is closer than the west one (5642 m). So, on the summit day a group can split, and those participants who are better acclimatized go to the west summit and others climb to the east one. The decision is made by the guide team. Descent to the hut by 4 – 5 p.m. and overnight there, after a much needed dinner. 

Day 9:

Reserve summit day / Start descent

This is the reserve day for summit attempt if the weather was bad on the previous day. Otherwise, we will slowly make our descent to the base camp (2500 m).

Day 10:

More time to descend

Another reserve day for the summit attempt and to facilitate any slight changes in itinerary to maximise your chances of reaching the summit with us. Transfer back to Kislovodsk. In the evening there will be a celebration dinner at a restaurant with the guides and we can toast to our achievements.

Departure. Transfer to the airport after breakfast. Arrival at the airport by 09.30 in the morning for your flight home.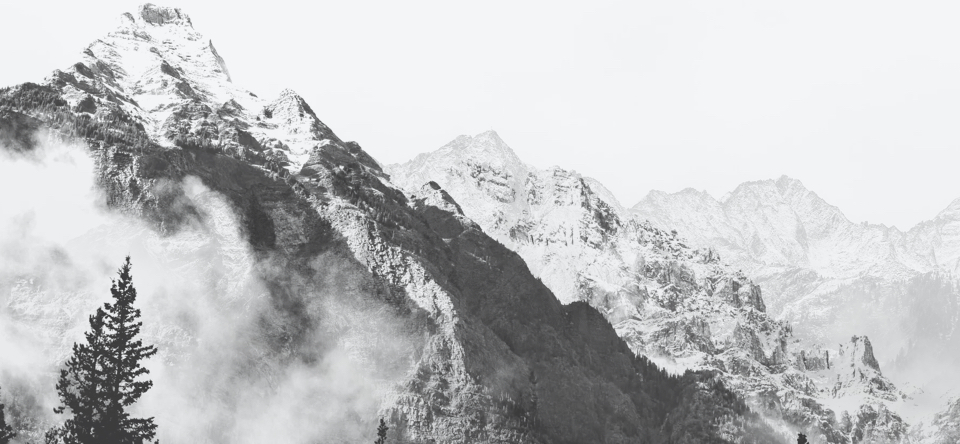 Meet your guides for this adventure
Fabio
IFMGA Guide
Fabio has guided with us for close to ten years now and has summited Mont Blanc more times than we can remember. He's even helped Sir Richard Branson get to the top of Western Europe. When asked what his favourite mountain was his response was 'It's the mountain not known to many, in a remote country that provides opportunity for adventure. That said, I do love Cordillera Blanca (Peru) to guide in, Montserrat (Barcelona) because it's where it all started for me and Main De Fatima (Mali) because it's special to me!"
Ben
Mountain Leader
Ben is a fully qualified British UIMLA International Mountain Leader with Swiss and French equivalence and he is also a fully-qualified Swiss Brevet Fédéral Ski Instructor and an ISIA card holder and an accomplished outdoor educator and a qualified Outdoor Education and Geography teacher. He has been based in the Alps for a long time and has extensive knowledge on a whole variety of treks and adventures. Ben brings a whole bunch of experience to our guiding team, having worked as an Expedition Leader in challenging environments around the world in countries such as Borneo, Mongolia, Morocco and Costa Rica and at home in the European Alps, responsible for the safety and success of expeditions for many years. His passion for the mountains is infectious and he loves sharing a summit photo or long-distance trek with our community.
Miha
IFMGA Guide
Miha is an IFMGA guide from Slovenia based between the beautiful Julian Alps and Chamonix. He has been climbing for over 20 years all over the world, including expeditions to Nepal, Tibet, India, Pakistan, USA, Mexico and Peru. He summited an 8000er on his first expedition to the Himalaya, did a first ascent on the previously unclimbed Lasher peak in the Himalaya and climbed El Capitan and many routes over the Alps.
Pablo
IFMGA Guide
Pablo is originally from a small mountain village in Spain and came to Chamonix with only one dream to become a mountain guide. Based in Chamonix since 2013, Pablo made the Alps his playground as a guide and as an alpinist and has climbed many of the classic alpine routes. He combines mountain guiding with helicopter rescue work in Spain during the off seasons.
Lars
IFMGA Guide
Lars is a IFMGA Guide originally from Belgium, with over 20 years of experience climbing and splitboarding in the Mont Blanc massif, the Alps and the greater ranges of the world. Having lived in Chamonix for over a decade he has enjoyed the unique and unlimited climbing possibilities in and around the valley. Lars is also one of the most recognised and experienced splitboard guides leading expeditions to Kamchatka, Greenland, Iceland and more.
READY TO CLIMB ELBRUS?
We hope you've found all the information you need above, but if not don't hesitate to get in touch. If you're ready to book, follow the link below.
Deposit/Book Now