Peaks
Triglav
Climbing Triglav is a true alpine pilgrimage. It's the highest mountain in Slovenia and a proud national symbol. With a height of 2864m it is the dominant peak in the eastern part of the Alps and a great way to dip your toe into mountain climbing.
Adventure Snapshot

Duration

7 days

Start Location

Ljubljana Airport, Slovenia

Date(s)

June - September

Price

€1348
Start your adventure
+ 18
FOR SLOVENIANS, TRIGLAV IS MORE THAN JUST A MOUNTAIN.
For the Slovenians Triglav is more than just a mountain. Triglav is a national symbol, the pride of the nation, a "must climb" for every mountaineer. Triglav, located in the heart of the Triglav national park, is a ruler of the Julian Alps, a pointy mountain made up of white limestone. It will capture your heart and leave you with an unforgettable experience.

While it is possible to climb the mountain in only a few days we've created a trip that not only gets you to the top but introduces you to mountain skills over 5 days. We want you to not only have a memorable adventure but leave with the confidence and knowledge to tackle bigger mountains across the world. Our Triglav trip provides that in spades!

YOUR ADVENTURE STARTS HERE
WHO IS THIS FOR?
Anyone with a sense of adventure and a good level of endurance fitness. Previous mountaineering experience is a bonus, but not necessary as we teach all required skills during the trip.
However good physical coordination and an ability to pick up new skills is crucial to success on Triglav.
While this course is open to beginner mountaineers, please note that that doesn't mean it's physically easy – making sure you have a good base fitness level before you get here as it will make the week feel less strenuous and maximise your chances of success.
Not sure whether you're ready? No sweat! Drop us a note and we'll be happy to talk it through with you. 
Adventure Overview

Duration

7 days

Start Location

Ljubljana Airport, Slovenia

Date(s)

June - September

Guide Ratio

4:1

Ability

Level A

Level A

You're not quite sure where to start but you're hungry for an adventure and can't wait to get going. Bring it on!

Price

€1348
ENVIRONMENTAL RESPONSIBILITY
Great news! Your place on this adventure is carbon offset along with our footprint in creating it. To learn more about what we're doing head to our 'about us' page.
LIVE THE ADVENTURE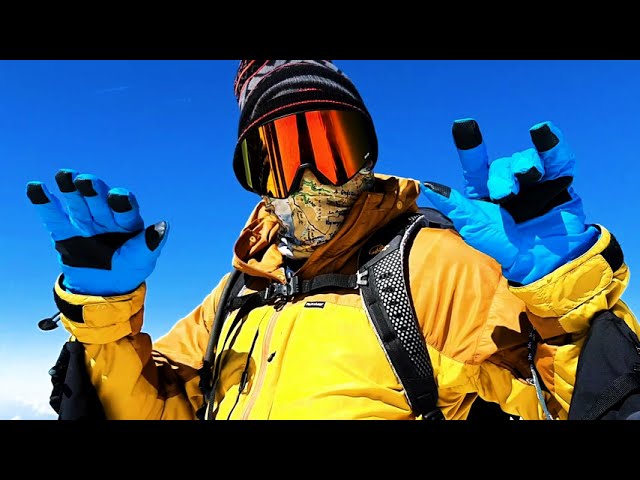 Adventure Base: Through our clients eyes.
0:53
We asked our clients to let us know how their trips went. They decided to show us instead. Below is footage captured by our clients on some of our favourite adventures.
EQUIPMENT REQUIRED FOR THIS CLIMB
Please note this is a guide and you may be required to rent or purchase last minute equipment on arrival dependent on the weather and changes in itinerary.
Rent for €25
Helmet
Standard hard plastic climbing specific helmet.
Rent for €30
Harness
Standard climbing harness
Trekking Poles
Foldable poles are best
Available to rent on arrival
Mountaineering or hiking boots
B1 is fine
Rucksack
Mountaineering specific 35-40L backpack
Water bottles
You must be able to carry at least 2L of water in your backpack
Sun cream
Factor 30-50 High Mountain sunscreen
Sun block
For your nose and lips
Sunglasses
At least cat 4 and ideally with limited gaps at the sides
Sun hat
Choose your hat of choice as long as it shields you from the sun
Warm hat
Ideally thin and single layered so it can fit under the helmet
Thermal socks
Good walking socks are required
Thermal tops
Light colours are recommended
Hardshell hooded jacket
GORE-TEX® or similar
Hardshell trousers
GORE-TEX® or similar
Soft shell trousers
Stretchy, durable mountaineering trousers
Lightweight fleece
Something light and thin
Soft shell jacket
Light technical jacket ideally with hood
Down jacket
Lightweight and thin down jacket
Mountaineering Gloves
Thick and built for the cold
Lighter gloves
Thinner to be used for mid mountain conditions and glacial walking
Hiking shoes / trainers
Good to have for approaches to the mountain huts.
Shorts
Good to have for approaches to the mountain huts especially in warmer temperatures
Head torch
Don't forget to pack spare batteries. They're essential
Sleeping bag silk liner
You don't need a sleeping bag itself, as blankets are provided in the huts
Earplugs
Highly recommended for the mountain huts
First aid kit
Blister kit, paracetamol, etc
Cash / credit card
For extra costs such as drinks and snacks
ID and documents
Passport / Drivers license, Visa, Insurance, Yellow Fever Card (if applicable)
"It is quite possibly the best most rewarding week I've ever had pursuing my passions."
"The summit was like a dream. It was so overwhelming I began to cry with joy for making it to this magical world at the top of Europe."
"I'd recommend Adventure Base 100%. I want to be an Adventure Base guide!"
FINER DETAILS
YOUR ADVENTURE PACKAGE 
On arrival day you meet with your guides and fellow climbers at the accommodation for a welcome briefing in the evening. Here you will have an opportunity to ask any last minute questions as well as share your pre trip excitement with your group.
What's Included?
Climb Triglav (2864m) 

Climb other amazing routes and via ferratas 

Local, handpicked IFMGA mountain guides

All accommodation on half board 

All Guiding fees

All transport within the trip

Airport Transfers to / from Ljubljana
What's not Included?
Flights to / from Ljubljana

Equipment rental

Travel insurance

Snacks and drinks in huts
This trip is running on the following dates
June 2021
MO
TU
WE
TH
FR
SA
SU

1

2

3

4

5

6

7

8

9

10

11

12

13

14

15

16

17

18

19

20

21

22

23

24

25

26

27

28

29

30
July 2021
MO
TU
WE
TH
FR
SA
SU

1

2

3

4

5

6

7

8

9

10

11

12

13

14

15

16

17

18

19

20

21

22

23

24

25

26

27

28

29

30

31
August 2021
MO
TU
WE
TH
FR
SA
SU

1

2

3

4

5

6

7

8

9

10

11

12

13

14

15

16

17

18

19

20

21

22

23

24

25

26

27

28

29

30

31
June 2022
MO
TU
WE
TH
FR
SA
SU

1

2

3

4

5

6

7

8

9

10

11

12

13

14

15

16

17

18

19

20

21

22

23

24

25

26

27

28

29

30
July 2022
MO
TU
WE
TH
FR
SA
SU

1

2

3

4

5

6

7

8

9

10

11

12

13

14

15

16

17

18

19

20

21

22

23

24

25

26

27

28

29

30

31
August 2022
MO
TU
WE
TH
FR
SA
SU

1

2

3

4

5

6

7

8

9

10

11

12

13

14

15

16

17

18

19

20

21

22

23

24

25

26

27

28

29

30

31
OUR TRIGLAV ACCOMMODATION
When not climbing the mountain we know the importance of having a comfortable base. That's why we've chosen this mountain lodge with its super comfortable rooms and warm atmosphere. The perfect spot to rest up in-between your stays in the mountain huts. But don't let that nice linen and chocolate on the bed win your favour just yet. Wait until you've experienced a good old mountain hut with its basic, but charming amenities and friendly hosts. We bet you go home missing the huts more!
Hotel Kompas
Hotel Kompas is surrounded by vast gardens and green meadows at the edge of Kranjska Gora, our base camp for the Triglav climb. The hotel's restaurant serves traditional Slovenian cuisine. The wellness area includes a Turkish steam bath, a sauna and indoor pool.
Duration

5 nights

Internet

Wifi included

Beds

Single and double available

Food

Breakfast and dinner included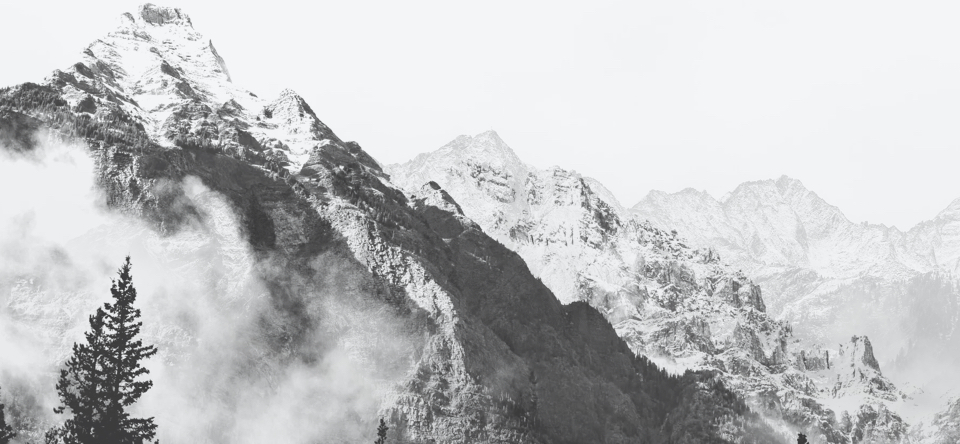 WHAT TO EXPECT
HERE'S YOUR ITINERARY 
While we try and stick to the tried and tested itinerary below, the mountain and the weather sometimes has other ideas. We will always remain as flexible as possible, which is why we only work with experienced and knowledgable guides, to make sure we can change any plans if required.
Arrival at Ljubljana airport. Transfer to our base Kranjska Gora to meet the guides. Dinner and overnight in the hotel.

Day 2:

Training on via ferrata

Training day. Climb via ferrata in Mojstrana or Gozd Martuljek and refresh your mountaineering skills. Overnight in the hotel in the valley.

Day 3:

Progressing skills

A second training day for progressing skills. Climb alpine via ferrata to Mt. Mala Mojstrovka (2332m) via the Hanzova route. Overnight in the hotel in the valley.

Today we ascend to the Triglav hut through one of the routes from Vrata or Krma valleys . A fairly substantial hike taking us approximately 6 hours. Overnight in the hut.

Summit day! Today we get up early for sunrise and climb Triglav. A wonderful ascent and a day to remember. After the summit we descend back to the valley for a well earned rest and celebration at the hotel.

Day 6:

Spare day / extra time to climb a hidden gem

Extra day to climb Triglav (2864m) or climb Mt. Prisank (2547m) or Mt. Mangart (2679m) through a variety of different routes. Overnight in the hotel in the valley.

Transfer to Ljubljana airport and departure home.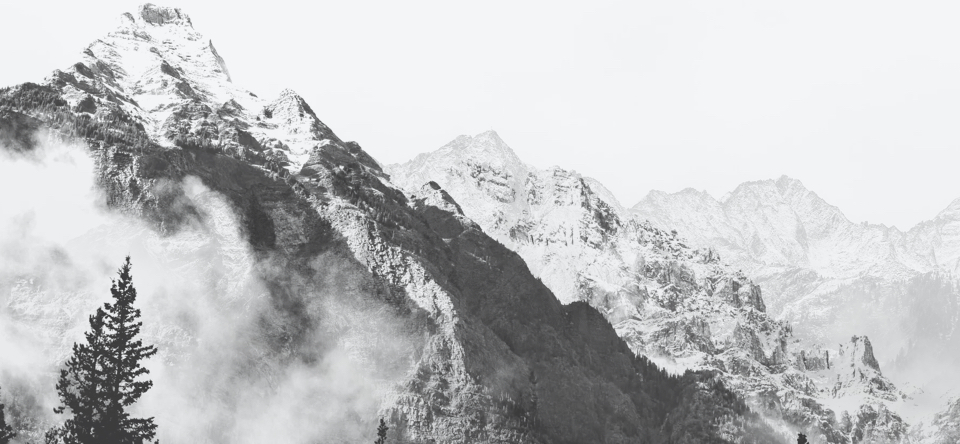 MEET THE GUIDES
Miha
Lead IFMGA
Miha is an IFMGA guide from Slovenia based between the beautiful Julian Alps and Chamonix. He has been climbing for over 20 years all over the world, including expeditions to Nepal, Tibet, India, Pakistan, USA, Mexico and Peru. He summited an 8000er on his first expedition to the Himalaya, did a first ascent on the previously unclimbed Lasher peak in the Himalaya and climbed El Capitan and many routes over the Alps.
Ben
Mountain Leader
Ben is a UIMLA International Mountain Leader/Guide and works as our lead Trekking Guide. He has worked as an Expedition Leader in challenging environments around the world in countries such as Borneo, Mongolia, Morocco and Costa Rica and at home in the European Alps, responsible for the safety and success of expeditions for many years. His passion for the mountains is infectious and he loves sharing a summit photo or long-distance Trek with our clients.
Fabio
Lead IFMGA
Fabio has guided with us for close to ten years now and has summited Mont Blanc more times than we can remember. He's even helped Sir Richard Brans get to the top of Western Europe. When asked what his favourite mountain was his response was 'It's the mountain not known to many, in a remote country that provides opportunity for adventure. That said, I do love Cordillera Blanca (Peru) to guide in, Montserrat (Barcelona) because it's where it all started for me and Main De Fatima (Mali) because it's special to me!"
Lars
Lead IFMGA
Lars is a IFMGA Guide originally from Belgium, with over 20 years of experience climbing and splitboarding in the Mont Blanc massif, the Alps and the greater ranges of the world. Having lived in Chamonix for over a decade he has enjoyed the unique and unlimited climbing possibilities in and around the valley. Lars is also one of the most recognised and experienced splitboard guides leading expeditions to Kamchatka, Greenland, Iceland and more.
Pablo
Lead IFMGA
Pablo is originally from a small mountain village in Spain and came to Chamonix with only one dream to become a mountain guide. Based in Chamonix since 2013, Pablo made the Alps his playground as a guide and as an alpinist and has climbed many of the classic alpine routes. He combines mountain guiding with helicopter rescue work in Spain during the off seasons.
Fede
Lead IFMGA
"My favorite mountain is the Midi d'Ossau, in the Pyrenees. It is a volcanic and unique mountain, that a stands out from the other peaks around. It is a huge fortress with many different features that provides incredible rock climbing routes, and the most important thing is that is 20 minutes from my house ;)"
Jon
Lead IFMGA
"If asked about my favourite mountain or mountain range, it wouldn't be easy to answer since perfect places to climb, ski or explore can be found all over the world. But, if I had to choose one, I think I'd say the Pyrenees, not very high, but wild and still quite unknown: the mountains where I learnt when I was a child and where I can still live great adventures far from the crowd".
Faust
Lead IFMGA
Born in the Aran Valley, from parents who were ski teachers and mountain guides, the motivation inherited by nature has led him to practice all facets of mountain sports such as climbing, skiing and mountaineering. He has spent his alpine career as part of the FEDME team (Spanish Federation of Mountain and Climbing Sports) and his passion and profession have led him to travel to other continents to carry out his activity.
Roger
IFMGA
"I love what I do and love to transmit my passion while guiding. After touring the world following the call of the mountains and human cultures and fulfilling my dreams, I have put together all the knowledge gained and a strong background as a mountain guide to become one of the most versatile, dedicated and professional guides back home, in the Pyrenees."
READY TO CLIMB TRIGLAV?
We hope you've found all the information you need above, but if not don't hesitate to get in touch. If you're ready to book, follow the link below.
Start your adventure