Treks
Everest Base Camp
After leading trips in Nepal for decades we always come back to this one as an absolute 'must do' adventure. Following in the footsteps of all the legendary climbers heading to the base of the highest mountain in the world is a memorable, rewarding and impressive experience for any outdoor enthusiast. Add it to your bucket list!
Adventure Snapshot

Duration

14 Days

Start Location

Kathmandu, Nepal

Date(s)

Spring and Autumn

Price

€1985
Start your adventure
+ 14
FOLLOW IN THE FOOTSTEPS OF LEGENDS
Everest Base Camp has been a popular destination for trekkers since the very first expeditions to the Nepalese side of Everest in 1953. To reach this part of the Himalaya within a limited time, we have devised this 14 day trek to Everest Base Camp all the while surrounded by some of the highest peaks in the world.

As well as stunning scenery everywhere you look, your time spent in the country is packed full of cultural experiences as you immerse yourself in the Sherpa way of life. Our staff are well paid, well equipped and fully insured. Sherpas and guides working on our trips are well looked after and we prioritise good wages and treatment over trying to be price competitive. Your money has a direct positive impact.

Not sure whether you're ready for this trek? Take our Everest Base Camp 'Readiness' test and find out. Test

YOUR ADVENTURE STARTS HERE
WHO IS THIS FOR?
The Everest Basecamp trek suits those who are keen walkers. Each day is normally 4-5hrs of walking, and each member only carries a light (5-6kg) backpack. The walking is not overly strenuous and the path is normally very good although it can be rocky in places. All members have their personal equipment carried by our team of superstar porters.
We would expect people to have 10-12kg of equipment each, this excludes the small rucksack that we each carry with us each day. If you like majestic mountain views then this might just be the trip for you. Not sure whether you're ready? No sweat! Drop us a message and we'll be happy to talk it through with you. Or take our Everest Base Camp 'Readiness' test and find out. Test
Adventure Overview

Duration

14 Days

Start Location

Kathmandu, Nepal

Date(s)

Spring and Autumn

Guide Ratio

10:1

Ability

Level B

Level B

You have some previous experience in the outdoors, whether that's hiking, skiing or climbing. You will either be starting to venture into more technical terrain or slightly more 'aggressive' environments. Let's dial it up!

Price

€1985
ENVIRONMENTAL RESPONSIBILITY
Great news! Your place on this adventure is carbon offset along with our footprint in creating it. To learn more about what we're doing head to our 'about us' page.
LIVE THE ADVENTURE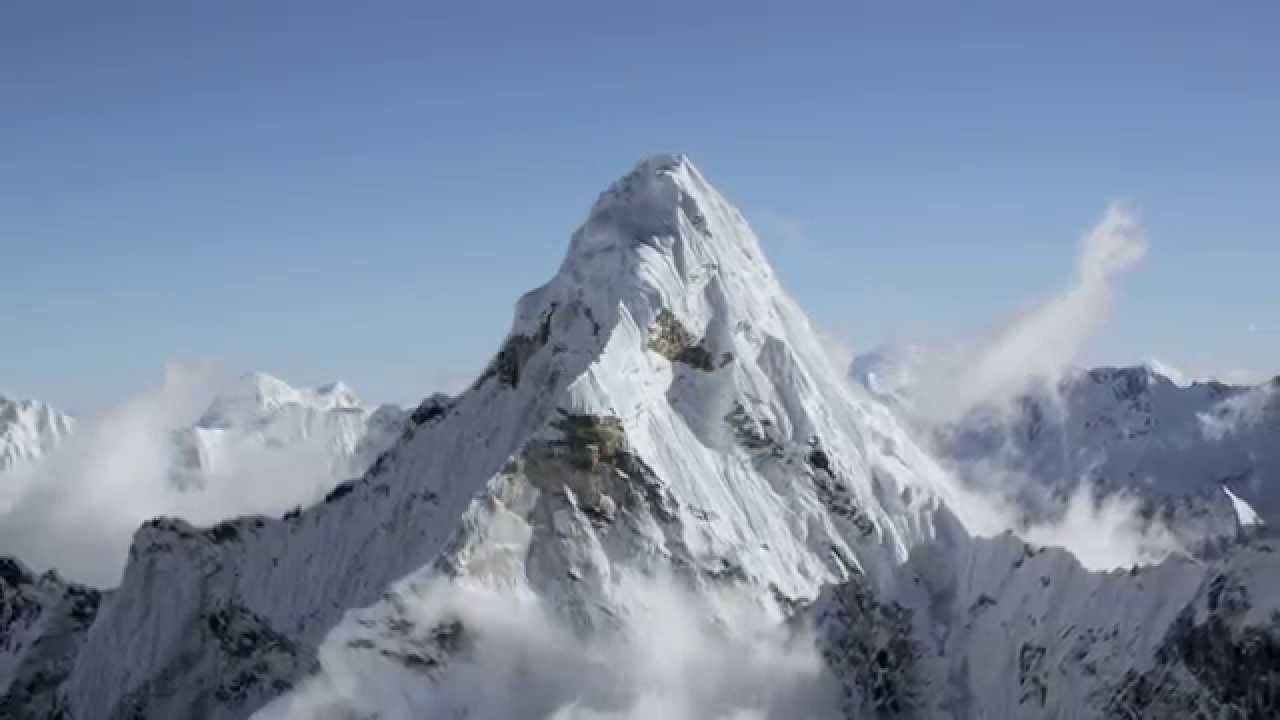 The Himalayas from 20,000 ft
02:30
A video by Teton Gravity Research
Escape To The Mountains
00:42
Unplug and escape on a trip of a lifetime.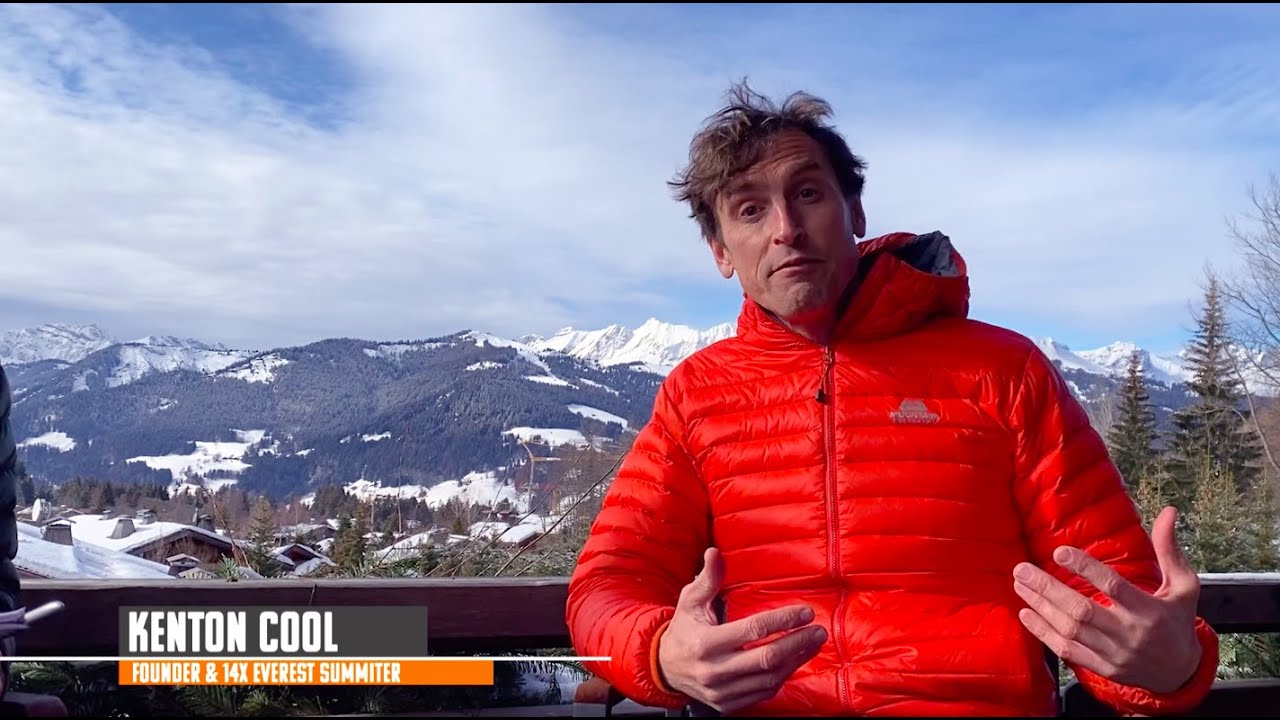 FAQ's: Kenton Cool
06:00
Kenton Cool, with his 14x successful Everest summits, answers your questions about the Everest Base Camp Trek.
EQUIPMENT REQUIRED FOR THIS TRIP
Please note this is a guide and you may be required to rent or purchase last minute equipment on arrival dependent on the weather and changes in itinerary. It is possible to wash clothes as you go / get clothes washed in villages. Bowls of hot water are normally provided for washing in lodges, some of which also have showers.

You should carry a small daypack (20-25 litres is ideal) with your waterproofs, camera, water etc.
You should also bring a large kitbag / duffle bag for all items that you will not be carrying yourself while trekking. Aim for approximately 75 litres. These will be transported from camp to camp by porters. Max weight limit (excluding personal rucksack) – 15kg.

Sleeping bag
Rated to -15 °C comfort temperature
Sleeping bag silk liner
You don't need a sleeping bag itself, as blankets are provided in the huts
Water bottles
You must be able to carry at least 2L of water in your backpack
Category 4 sunglasses
Must have high level of sun glare reduction and good UV protection.
Down Jacket
Lightweight and thin down jacket.
Hardshell Jacket
GORE-TEX® or Similar
Softshell Jacket
Light technical jacket, ideally with a hood.
Lightweight fleece
Something light and thin.
Thermal Tops
Keep them light and thin.
Tech T-Shirts
Highly breathable, lightweight synthetic technical t-shirt.
Hardshell Trousers
GORE-TEX® or similar
Softshell Trousers
Stretch, durable mountaineering trousers.
Thermal Bottoms
Keep them light and thin.
Sun Hat
Choose your hat of choice as long as it shields you from the sun.
Warm Hat
Ideally thin and single layered so it can fit under the helmet.
Head torch
Don't forget to pack spare batteries. They're essential
Bandana / Buff
Insect Repellant
Lip balm
Wet wipes
Medical kit
Including blister plaster, painkillers and water purification tablets
Day Trek Pack
20-25 litre day pack to carry spare layers, water, food, camera, etc.
Trekking boots
Camp shoes: running shoes or trail shoes, sneakers
Thermal socks
Good walking socks are required
Shorts
Good to have for approaches to the mountain huts especially in warmer temperatures
3-4 Short sleeve and 1-2 long sleeve trekking shirts
Fleece windproof gloves
Trekking Towel
"Magical trek through an amazing part of the world. Didn't find the trails to be that busy and the AB team looked after us the whole way."
"Amazing trek thanks for organising. Will remember the experiences for a long time to come."
"Really enjoyed the whole experience thank you!! Our little group was so much fun and the local guides were so amazing. Didn't want to leave!"
FINER DETAILS
YOUR ADVENTURE PACKAGE 
On arrival day you meet with your guides and fellow climbers at the accommodation for a welcome briefing in the evening. Here you will have an opportunity to ask any last minute questions as well as share your pre trip excitement with your group.
What's Included?
Adventure Base duffle bag (90L)

Fully guided trek to Everest Base Camp

All accommodation on the trek

Breakfasts, lunches and dinners on the trek

Accommodation in Kathmandu in a comfortable hotel with breakfast

Lukla return flights

All local transport including airport transfers

Expedition permit for Sagamartha National Park

Our expert Sherpa support team
What's not Included?
Flights to / from Kathmandu

Personal equipment

Personal travel insurance

Evening meals in Kathmandu

Tips for our local guides (We recommend anything from $10-$20 per day)
This trip is running on the following dates
September 2021
MO
TU
WE
TH
FR
SA
SU

1

2

3

4

5

6

7

8

9

10

11

12

13

14

15

16

17

18

19

20

21

22

23

24

25

26

27

28

29

30
October 2021
MO
TU
WE
TH
FR
SA
SU

1

2

3

4

5

6

7

8

9

10

11

12

13

14

15

16

17

18

19

20

21

22

23

24

25

26

27

28

29

30

31
November 2021
MO
TU
WE
TH
FR
SA
SU

1

2

3

4

5

6

7

8

9

10

11

12

13

14

15

16

17

18

19

20

21

22

23

24

25

26

27

28

29

30
April 2022
MO
TU
WE
TH
FR
SA
SU

1

2

3

4

5

6

7

8

9

10

11

12

13

14

15

16

17

18

19

20

21

22

23

24

25

26

27

28

29

30
May 2022
MO
TU
WE
TH
FR
SA
SU

1

2

3

4

5

6

7

8

9

10

11

12

13

14

15

16

17

18

19

20

21

22

23

24

25

26

27

28

29

30

31
September 2022
MO
TU
WE
TH
FR
SA
SU

1

2

3

4

5

6

7

8

9

10

11

12

13

14

15

16

17

18

19

20

21

22

23

24

25

26

27

28

29

30
October 2022
MO
TU
WE
TH
FR
SA
SU

1

2

3

4

5

6

7

8

9

10

11

12

13

14

15

16

17

18

19

20

21

22

23

24

25

26

27

28

29

30

31
November 2022
MO
TU
WE
TH
FR
SA
SU

1

2

3

4

5

6

7

8

9

10

11

12

13

14

15

16

17

18

19

20

21

22

23

24

25

26

27

28

29

30
April 2023
MO
TU
WE
TH
FR
SA
SU

1

2

3

4

5

6

7

8

9

10

11

12

13

14

15

16

17

18

19

20

21

22

23

24

25

26

27

28

29

30
May 2023
MO
TU
WE
TH
FR
SA
SU

1

2

3

4

5

6

7

8

9

10

11

12

13

14

15

16

17

18

19

20

21

22

23

24

25

26

27

28

29

30

31
September 2023
MO
TU
WE
TH
FR
SA
SU

1

2

3

4

5

6

7

8

9

10

11

12

13

14

15

16

17

18

19

20

21

22

23

24

25

26

27

28

29

30
October 2023
MO
TU
WE
TH
FR
SA
SU

1

2

3

4

5

6

7

8

9

10

11

12

13

14

15

16

17

18

19

20

21

22

23

24

25

26

27

28

29

30

31
November 2023
MO
TU
WE
TH
FR
SA
SU

1

2

3

4

5

6

7

8

9

10

11

12

13

14

15

16

17

18

19

20

21

22

23

24

25

26

27

28

29

30
WHAT TO EXPECT FROM YOUR ACCOMMODATION
We know the importance of having comfortable accommodation on this trip. We use a lovely hotel in Kathmandu for the first and last nights, and we stay in tea houses along the trekking route always handpicked and chosen for their good food, comfortable bedding and warm hospitality.
+ 2
Sherpa Teahouses/Lodges
Accommodation is in the Sherpa teahouses and Lodges along the way. These are fairly modern to begin with but become a little more basic the further into the Khumbu we venture. They are always welcoming and warm with a selection of drinks (including fizzy soft drinks and beer) and great food – Mostly local dishes like Dhal Bhat. Some items on the menu are also geared to western tastes, such as omelettes and pizza.

The typical lodge will have twin rooms for sleeping and a large communal area for dining and relaxing that will have a stove that will be lit in the evenings. Over the years we have built a great relationship with the owners of these lodges and we consider them our friends. Lodges in the Khumbu are the best in Nepal. They're not ultra modern or luxurious, but they're clean and comfortable, and all have running water and clean toilet facilities.
Duration

15 nights

Internet

Not included

Beds

Twin sharing

Food

Full board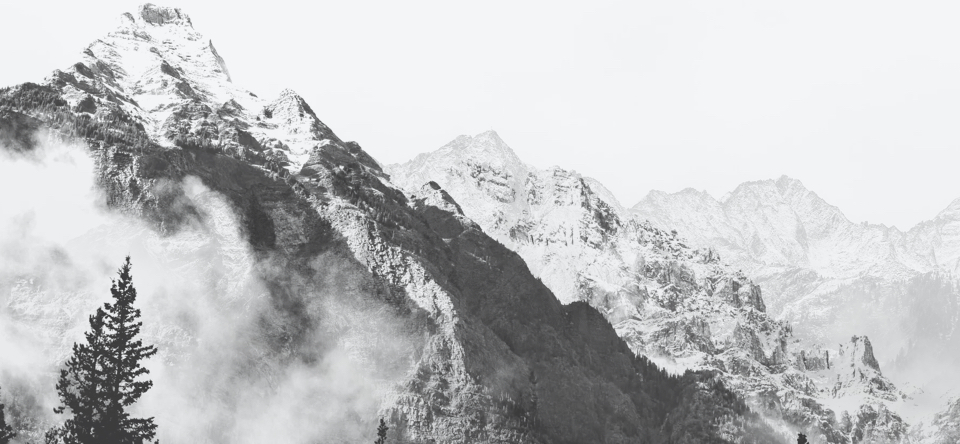 WHAT TO EXPECT
HERE'S YOUR ITINERARY 
While we try and stick to the tried and tested itinerary below, the mountain and the weather sometimes has other ideas. We will always remain as flexible as possible, which is why we only work with experienced and knowledgable guides, to make sure we can change any plans if required.
Day 1:

Arrive in Kathmandu

After arriving at Kathmandu, we spend the day resting and preparing for our adventure. There is also time to experience the delights of Kathmandu itself.

Day 2:

Flight to Lukla (2900m) and Trek to Phakding (2660m)

We meet our trusty crew for the expedition at Lukla airport. The day's trek places us at the entrance to the Everest National Park in Monjo (2835m) and the adventure truly begins.

7km / 250m up / 450m down / 4 hours trekking

Day 3:

Trek to Namche (3440m)

After entering the national park we walk next to the giant Dudi Kosi River before we wind our way slowly and steadily uphill to the Sherpa capital city Namche Bazaar, crossing some impressive bridges along the way.

11km / 1125m up / 360m down / 6 hours trekking

Day 4:

Acclimatization Day in Namche (3440m)

Rest day in Namche Bazaar. Here we let our bodies get used to the increase in altitude. Some may take a gentle stroll to the Everest Hotel (3900m) to take in some of the breath taking views of the mountains, while others may wander the energetic streets of Namche to experience the shops and, if you're lucky, the Tibetan Market.

Day 5:

Trek to Pangboche (3900m)

It's back on the trail as we make our way around the mountainside, sharing the trail with Yaks and Porters carrying supplies up and down the valley. We pass incredible viewpoints and, from this point on, it feels like we are truly in the Himalaya. We drop down to the Dudi Kosi River again before we climb to the famous Thyangboche Monastery. There is time to explore this wonder of the Khumbu and to take in the history of the Lamas. Inside are beautiful wall hangings, ornate carvings and a giant Buddha. If the team is fortunate, it may be possible to see the Lamas praying which is a tremendously moving experience. We move down the hill a little to Pangboche to spend the night nestled among the rhododendron trees in a quiet setting.

13 km / 1050m up / 550m down / 7 hours trekking

Day 6:

Trek to Pheriche (4270m)

A day that is dominated by the views of Ama Dablam (the 'Matterhorn of the Himalaya'). We head further into the Khumbu area and reach Pheriche. Here we stop for lunch and perhaps meet some of the high altitude Sherpa from the climbing team. They all live in this tiny village under Ama Dablam. From here we have a short trek to where we stay with the Step Father of Namgel (another of our high altitude Sherpa) in his beautiful lodge.

8km / 560m up / 215m down / 5 hours trekking

Day 7:

Acclimatization day in Pheriche (4270m)

A well earned rest day in Pheriche. Just like we did in Namche, we let our bodies catch us up. If the weather allows, we can hike up above the village to a small summit that is strewn with prayer flags. Or of course we can simply rest, drinking the famous homemade fruit juice unique to this lodge.

Day 8:

Trek to Lobuche (4930m)

We leave Pheriche and contour around the hillside to Dzugla, once again crossing the Dudi Kosi river en route, this time on simple wooden planks. From Dzugla we climb the hill that puts us among the climber's memorials. This is an area where stones have been piled to remember those who have died in the nearby mountains. It is a haunting and touching place and no-one passes without feeling moved by what they see and feel. A mellow walk takes us into Lobuche and our resting place for the night.

9km / 750m up / 100m down / 6 hours trekking

Day 9:

Trek to Gorak Shep (5184m) and attempt Kalar Pattar Peak (5585m)

A short trek gets us to Gorak Shep, where we spend the night. This was the site of Base Camp for the 1953 Everest expedition, and also the world's highest ever cricket match in 2009. After lunch we will climb Kala Pattar to reach the top as the sun sets on the highest mountain in the world. The views are simply stunning.

7km / 750m up / 550m down / 5 hours trekking

Day 10:

Everest Base Camp (5350m) – Return To Gorak Shep (5184m)

Base Camp itself. Close your eyes as we descend onto the glacier and try to picture Hillary back in '53 as we ponder our own achievement. When the group is lead by our summit guide, you will also get the fantastic opportunity to spend a night at Base Camp with the Everest climbing Team, swapping your stories with theirs. The team will spend a whole day at Everest Base Camp to truly experience what expedition life is like. We can explore the lower part of the icefall or simply rest and take it all in.

6km / 300m up / 300m down / 4 hours trekking

Day 11:

Trek to Pheriche (4270m)

After saying goodbye to the climbing team, we retrace our steps down the valley to Pheriche to spend the night.

12km / 60m up / 975m down / 6 hours trekking

Day 12:

Trek to Deboche (3600m) – or continue on to Namche (3450m)

Depending on how fresh our legs are we'll either stop off at Deboche or continue to Namche.

9km / 150m up / 700m down / 5 hours trekking

Day 13:

Trek to Namche (3450m)

Based on how well we did the previous day, we may already be in Namche enjoying some well earned rest and buying some presents to take home.

11km / 510m up / 900m down / 6 hours trekking

Day 14:

Trek to Lukla (2900m)

Last day of trekking for us, as we make our way back to Lukla. This should be an easy day but our tired bodies and the final section of uphill can make it feel like hard work. We arrive at the Paradise Lodge for a good meal and a small party with our Nepalese crew, reflecting on our experiences.

17km / 800m up / 1400m down / 7 hours trekking

Day 15:

Flight to Kathmandu

Return flight to Kathmandu, where again we will be met at the airport and taken back to the luxury of the hotel and the familiar smells of the city of Kathmandu.

PLEASE NOTE: Every effort will be made to keep to the above itinerary, but as this is an adventure in a remote mountain region, we cannot guarantee it. Weather conditions, conditions of the trail, and the health of team members can all contribute to changes. Your Guides and their Sherpa assistants will make every effort to keep to the itinerary but please understand if things need to change a little.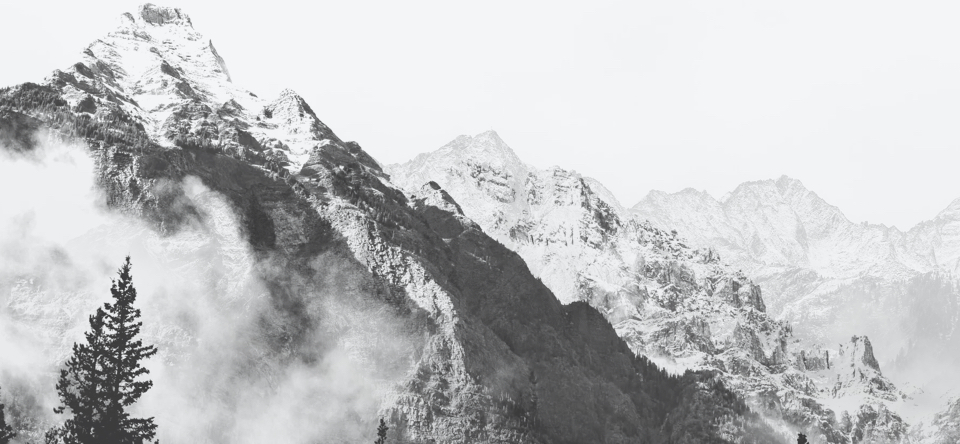 MEET THE GUIDES
Ben
Mountain Leader
Ben is a UIMLA International Mountain Leader/Guide and works as our lead Trekking Guide. He has worked as an Expedition Leader in challenging environments around the world in countries such as Borneo, Mongolia, Morocco and Costa Rica and at home in the European Alps, responsible for the safety and success of expeditions for many years. His passion for the mountains is infectious and he loves sharing a summit photo or long-distance Trek with our clients.
Fabio
Lead IFMGA
Fabio has guided with us for close to ten years now and has summited Mont Blanc more times than we can remember. He's even helped Sir Richard Brans get to the top of Western Europe. When asked what his favourite mountain was his response was 'It's the mountain not known to many, in a remote country that provides opportunity for adventure. That said, I do love Cordillera Blanca (Peru) to guide in, Montserrat (Barcelona) because it's where it all started for me and Main De Fatima (Mali) because it's special to me!"
Miha
Lead IFMGA
Miha is an IFMGA guide from Slovenia based between the beautiful Julian Alps and Chamonix. He has been climbing for over 20 years all over the world, including expeditions to Nepal, Tibet, India, Pakistan, USA, Mexico and Peru. He summited an 8000er on his first expedition to the Himalaya, did a first ascent on the previously unclimbed Lasher peak in the Himalaya and climbed El Capitan and many routes over the Alps.
Lars
Lead IFMGA
Lars is a IFMGA Guide originally from Belgium, with over 20 years of experience climbing and splitboarding in the Mont Blanc massif, the Alps and the greater ranges of the world. Having lived in Chamonix for over a decade he has enjoyed the unique and unlimited climbing possibilities in and around the valley. Lars is also one of the most recognised and experienced splitboard guides leading expeditions to Kamchatka, Greenland, Iceland and more.
Pablo
Lead IFMGA
Pablo is originally from a small mountain village in Spain and came to Chamonix with only one dream to become a mountain guide. Based in Chamonix since 2013, Pablo made the Alps his playground as a guide and as an alpinist and has climbed many of the classic alpine routes. He combines mountain guiding with helicopter rescue work in Spain during the off seasons.
Fede
Lead IFMGA
"My favorite mountain is the Midi d'Ossau, in the Pyrenees. It is a volcanic and unique mountain, that a stands out from the other peaks around. It is a huge fortress with many different features that provides incredible rock climbing routes, and the most important thing is that is 20 minutes from my house ;)"
Jon
Lead IFMGA
"If asked about my favourite mountain or mountain range, it wouldn't be easy to answer since perfect places to climb, ski or explore can be found all over the world. But, if I had to choose one, I think I'd say the Pyrenees, not very high, but wild and still quite unknown: the mountains where I learnt when I was a child and where I can still live great adventures far from the crowd".
Faust
Lead IFMGA
Born in the Aran Valley, from parents who were ski teachers and mountain guides, the motivation inherited by nature has led him to practice all facets of mountain sports such as climbing, skiing and mountaineering. He has spent his alpine career as part of the FEDME team (Spanish Federation of Mountain and Climbing Sports) and his passion and profession have led him to travel to other continents to carry out his activity.
Roger
Lead IFMGA
"I love what I do and love to transmit my passion while guiding. After touring the world following the call of the mountains and human cultures and fulfilling my dreams, I have put together all the knowledge gained and a strong background as a mountain guide to become one of the most versatile, dedicated and professional guides back home, in the Pyrenees."
ARE YOU READY TO TREK TO EVEREST BASE CAMP?
We hope you've found all the information you need above, but if not don't hesitate to get in touch. If you're ready to book, follow the link below.
Start your adventure