Peaks
Island Peak
Island Peak at 6,189m is considered one of the worlds best Adventures for any mountain lovers out there. Part trek, part mountaineering this is a trip for those looking to add a little more adrenalin to the Everest Base Camp Trek.

Book this trip and receive a free sleeping bag and duffle bag for your adventure.
Adventure Snapshot

Duration

21 Days

Start Location

Kathmandu, Nepal

Date(s)

Spring & Autumn

Price

From €4250.00
Book Now from €4250.00
+ 22
Tackle Nepal's Highest Trekking Peak
Island peak is located on top of the Chhukung glacier between Ama Dablam and Lhotse. It was named by Eric Shipton's mountaineering team in 1953 as it resembled an island in a sea of ice.

The trekking portion of the trip officially starts when you get to Lukla. From there you navigate your way through Sherpa villages, across suspension bridges and past Buddhist monasteries before heading on to the glacier and ultimately the Island Peak summit. Then you carry on to Everest Base Camp at 5,364m before heading back to Lukla.

Island Peak 'Readiness' test
Free Guide: Island Peak Climb
Download our free guide with everything you need to know about the climbing Island Peak. It includes video content, kit lists, advice for climbing on the mountain and much more.

YOUR ADVENTURE STARTS HERE
WHO IS THIS FOR?
Anyone with a good level of endurance fitness and a sense of adventure will enjoy this. You will need previous experience with ice axe and crampons (see our introduction skills courses to get prepared). Good physical coordination as well as determination is required to keep you going to the top.
Adventure Overview

Duration

21 Days

Start Location

Kathmandu, Nepal

Date(s)

Spring & Autumn

Guide Ratio

1:14

Ability

Level D

Level D

You've been on more adventures than you've had hot dinners and you've built up a crafty skill set to tackle most challenges out there. It's go time Captain Scott!

Price

From €4250.00
See real footage of previous expeditions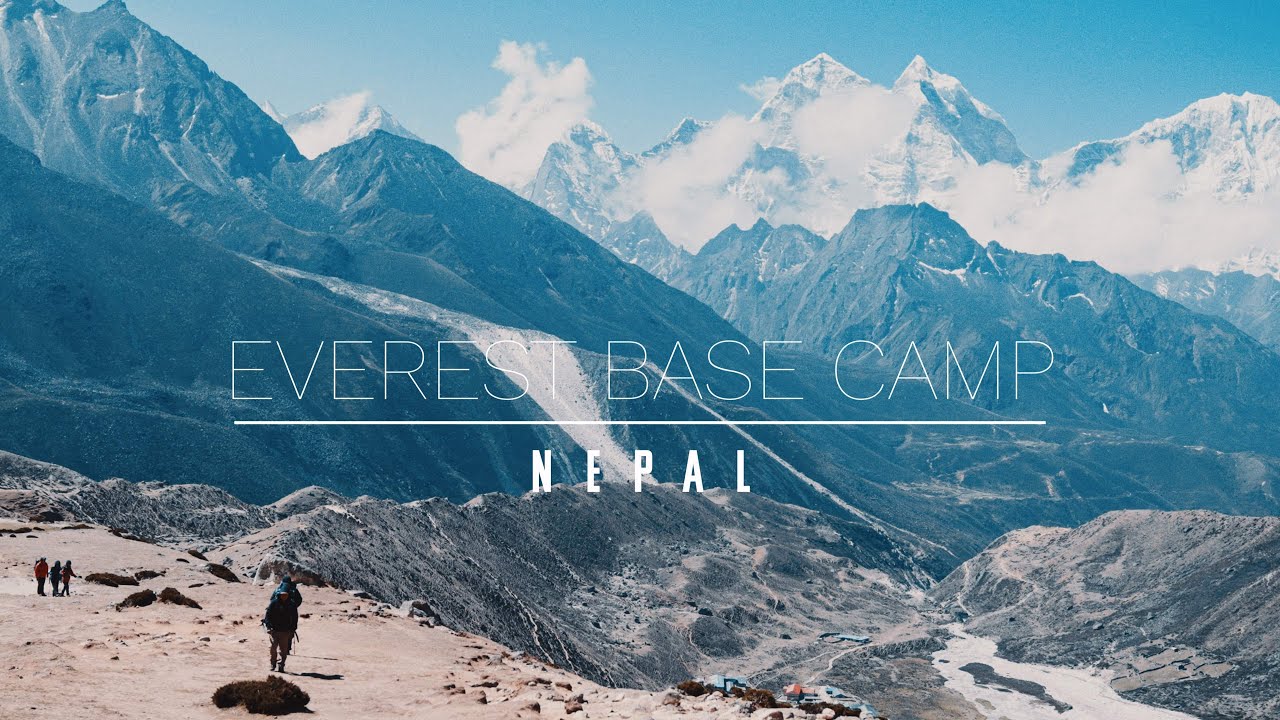 Everest Base Camp Trek
02:27
Get a taste of Nepal on our recent trip out there.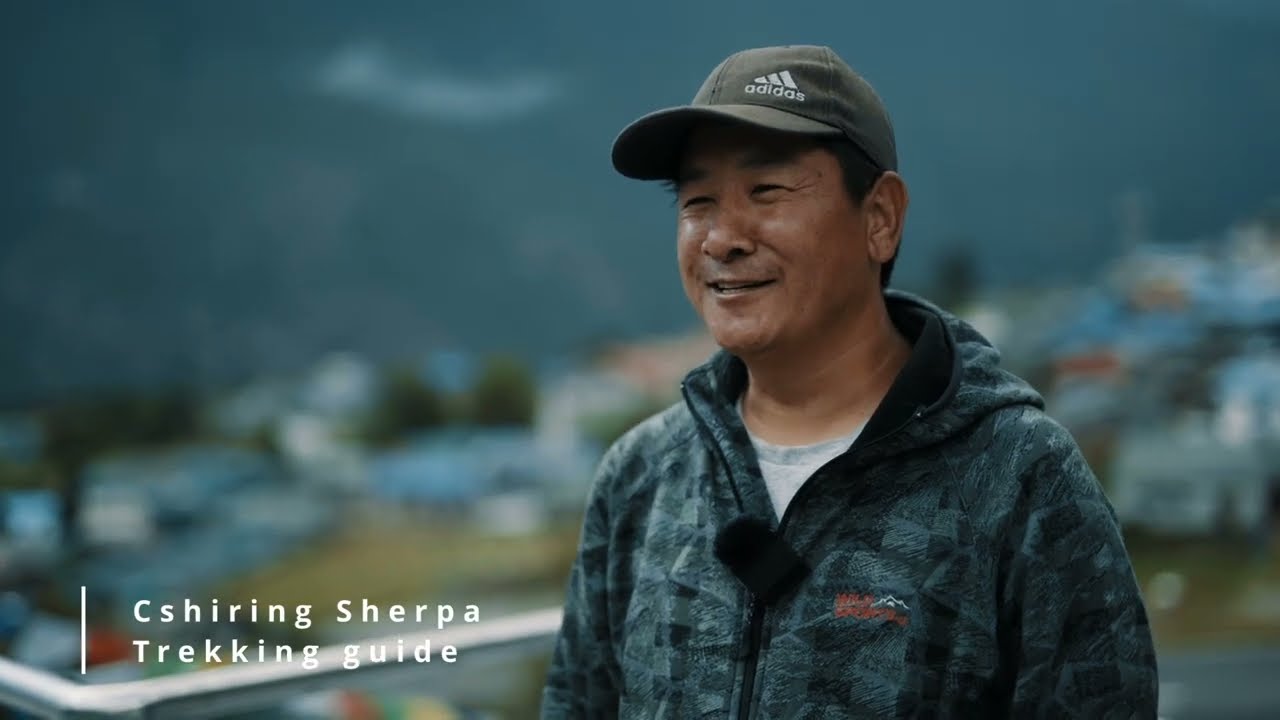 Cshiring Sherpa: Our Guide
00:47
Cshiring is one of our Guides for our Himalayan trips. He has years of experience, is fantastic company and is hugely knowledgeable about the Himalayan region.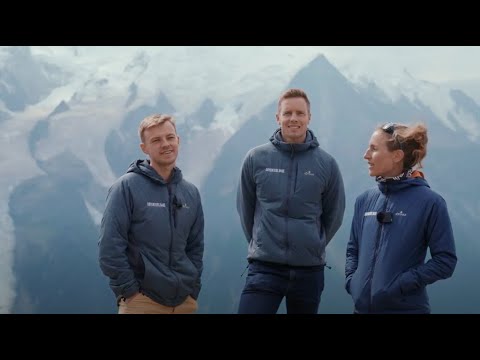 Meet The Team
01:48
Introducing our crack squad of mountain lovers and adventure junkies. We spend most of our days plotting, planning and building some of the very best trips out there for you all to enjoy.
EQUIPMENT REQUIRED FOR THIS CLIMB
Please note this is a guide and you may be required to rent or purchase last minute equipment on arrival depending on the weather and/or changes in itinerary.
For the full downloadable Island Peak kit list please click here.
Hardshell Trousers
GORE-TEX® or similar
Down Jacket
Lightweight and thin down jacket.
Lightweight fleece
Something light and thin.
Sun Hat
Choose your hat of choice as long as it shields you from the sun.
Warm Hat
Ideally thin and single layered so it can fit under the helmet.
Rent locally
Ice axe
Straight shaft for general mountaineering
Double layer boots
Double layer acts as a gaiter for added warmth and protection. E.G. La Sportiva G2
Category 4 sunglasses
Must have high level of sun glare reduction and good UV protection.
Goggles
Just in case you hit bad weather
Rent locally
Crampons
12 point steel mountaineering crampons
Rent locally
Helmet
Standard hard plastic climbing specific helmet.
Rent locally
Harness
Standard climbing harness
Midweight fleece jacket
Abseil device
Balaclava
Bottom base layer
Down jacket
Lightweight and thin down jacket
Hardshell Jacket
GORE-TEX® or Similar
Softshell Jacket
Light technical jacket, ideally with a hood.
Softshell Trousers
Stretch, durable mountaineering trousers.
Tech T-Shirts
Highly breathable, lightweight synthetic technical t-shirt.
Thermal Bottoms
Keep them light and thin.
Thermal Tops
Keep them light and thin.
Lip balm
Head torch
Don't forget to pack spare batteries. They're essential
Bandana / Buff
Lighter gloves
Thinner to be used for mid mountain conditions and glacial walking.  Look for a pair with good grip.
"I'd recommend Adventure Base 100%. I want to be an Adventure Base guide!"
"The summit was like a dream. It was so overwhelming I began to cry with joy for making it to this magical world at the top of Europe."
"It is quite possibly the best most rewarding week I've ever had pursuing my passions."
FINER DETAILS
YOUR ADVENTURE PACKAGE
We always go through the plan for the expedition as well as the current weather and mountain conditions when you arrive. You will get the opportunity to meet your guide team in Kathmandu and you can ask questions and go through your kit.
What's Included?
All airport/hotel transfers as required by the itinerary

Flight tickets: Lukla - Kathmandu - Lukla

Lodge based trek for 17 nights / 18 days on full board and twin sharing basis

2 day of full expedition camping service with crew, on a full board & twin sharing basis for the duration of climbing period

Service of 1 UIAGM guide a trek leader and climbing guide

Services of up to two extra climbing sherpas for support

Porters to carry luggage and climbing equipments

Wages, traveling expenses, accommodation and meals for all crew members & porters

Climbing Bonus for climbing sherpas

Accident insurance for climbing guides

Assistant guide and cook

Medical Kit & Satellite Phone for emergency

All necessary permits
What's not Included?
International Flights

Travel/Personal Insurance

Emergency evacuation

Bar & beverages

Any extra expenses forced by unforeseen circumstances (Example: expenses forced by flight cancellation due to weather)

Visas
What to expect from your accommodation
Accommodation along the trek will be a combination of lodges and expedition style camps.
+ 1
Accommodation
The lodges are always welcoming and warm, with a selection of drinks (including fizzy soft drinks and beer) and great food – mostly local dishes like Dhal Bhat. Some items on the menu are also geared to Western tastes, such as omelettes and pizza.

Alongside these lodges you will also be staying in expedition style camps. The Sherpa team will set up camps before you arrive at the end of each day, which also includes a communal mess tent for the team to share daily stories in. Fresh food is prepared each evening and sleeping arrangements are normally two to a tent.
Duration

20 Nights

Internet

Not included

Beds

Camping & Tea Houses

Food

Full Board / Half Board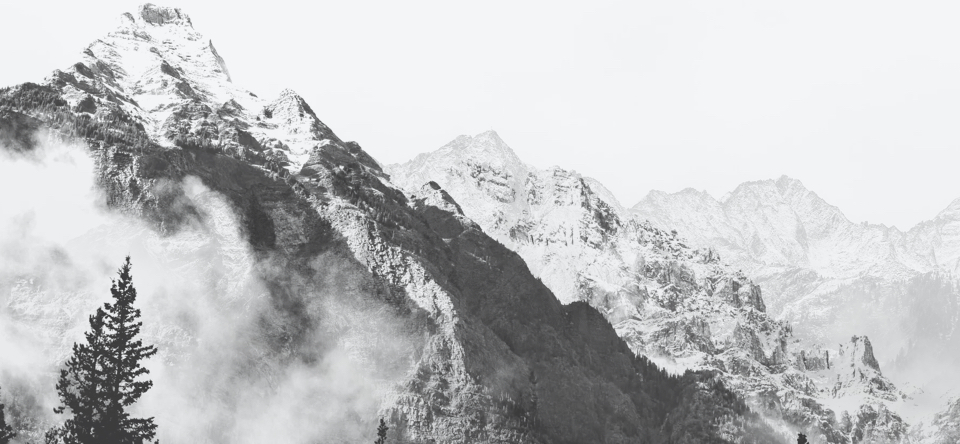 WHAT TO EXPECT
HERE'S YOUR ITINERARY
While we try and stick to the tried and tested itinerary below, the mountain and the weather sometimes has other ideas. We will always remain as flexible as possible, which is why we only work with experienced and knowledgeable local guides, to make sure we can change any plans if required.
Day 1:

Arrive in Kathmandu

When you arrive at Kathmandu airport you will be greeted by an Adventure Base representative who will take you to your hotel. You spend the day resting and preparing for your adventure with the opportunity to head into the marketing in Kathmandu to experience the city or pick up any last minute bits.

Day 2:

Flight to Lukla (2900m) and Trek to Phakding (2660m)

You get up nice and early to try and catch one of the first flights out of Kathmandu to Lukla. You'll experience the exhilarating rush of landing at one of the most iconic airstrips on the planet. Once landed you will then meet your guide and porters for the trip. The day's trek places you at the entrance to the Everest National Park in Monjo (2835m) and the adventure truly begins.

7km / 250m / 450m / 4 hours

Day 3:

Trek to Namche (3440m)

After entering the national park you walk alongside the giant Dudi Kosi River before winding your way slowly and steadily uphill to the Sherpa capital city Namche Bazaar, crossing some impressive bridges along the way. Namche is considered the capital of the Sherpa people and its impressive size and infrastructure is remarkable.

11km / 1125m / 360m / 6 hours

Day 4:

Acclimatisation Day at Namche Bazaar (3440m)

Today you rest in Namche Bazaar. Here you let your body get used to the increase in altitude. Some may take a gentle stroll to the Everest Hotel (3900m) to take in some of the breath taking views of the mountains, while others may wander the energetic streets of Namche to experience the shops and, if you're lucky, the Tibetan Market.

Day 5:

Trek to Deboche (3820m)

It's back on the trail as you make our way around the mountainside, sharing the trail with yaks and porters carrying supplies up and down the valley. You pass incredible viewpoints and, from this point on, it feels like you are truly in the Himalayas. You drop down to the Dudi Kosi River again before climbing up to the famous Thyangboche Monastery. There is time to explore this wonder of the Khumbu and to take in the history of the Lamas. Inside are beautiful wall hangings, ornate carvings and a giant Buddha. If the team is fortunate, it may be possible to see the Lamas praying which is a tremendously moving experience. From here you make your way down the hill a little to Deboche to spend the night nestled among the rhododendron trees in a quiet setting.

12km / 1400m / 750m / 6 hours

Day 6:

Trek to Dingboche (4410m)

A day that is dominated by the views of Ama Dablam (the 'Matterhorn of the Himalaya'). We head further into the Khumbu area and reach Dingboche, a small Sherpa village, where you settle down for another day of acclimatising. There are a few shops here so it's a chance to stock up on anything you might need.

10km / 1130m / 1450m / 6 hours

Day 7:

REST DAY IN DINGBOCHE (4410M)

This is a well earned rest day in Dingboche. Just like in Namche, you let your body catch up. If the weather allows, you can hike up above the village to a small summit that is strewn with prayer flags. Or of course you can simply rest, drinking the famous Nepalese honey, lemon, ginger tea.

Day 8:

Trek to Chhukung (4,730m)

It's here that you begin to leave the popular Everest Base Camp route and head out towards Chhukung. It's now that you can start mentally preparing yourself for the Island Peak segment of your trip.

4.5km / 420m / 25m / 3 hours

Day 9:

Rest Day Chhukung (4,730m)

You're now 9 days into your trip and likely to be a little fatigued so rest up. The next few days are the crux of the trip so you want to be ready and rested.

Day 10:

Trek to Island Peak Base Camp (5,100m)

Today you leave the comfort of the lodges as you head out to Island Peak Base Camp. You will enjoy some of the best views of the trip as you get to see Everest, Makalu and Lhotse.

7km / 450m / 50m / 4-5 hours

Day 11:

Climb Island Peak (6,189m) & Return to Basecamp (5,100m)

The longest and toughest day of the trip as you head out in search of our summit at 6,189m. You get up in the early hours of the morning and head to high camp. From there you make our way over some scree followed by a bit of scrambling before putting our crampons as you reach the edge of the glacier. You have to cross over a few glaciers before you reach an ice wall where, with the help of your guides, ice axe, jumar and crampons you climb up. From there you're pretty much at the top. Continue to the summit and enjoy your achievement before heading back down to Basecamp for a nice rest.

6km / 1050m / 1050m / 10-12 hours

Day 12:

Trek back to Dingboche (4,410m)

At a slightly lower altitude you spend the day mostly going down to Dingboche. It's a relatively mellow day and made all the better with the decrease in altitude.

12km / 100m / 900m / 5 hours

Day 13:

Trek to Lobuche (4930m)

You leave Dingboche and contour around the hillside to Dzugla. From Dzugla you climb the hill that puts you among the climbers' memorials. This is an area where stones have been piled up into cairns to remember those who have died in the nearby mountains. It is a haunting and touching place and no-one passes without feeling moved by what they see and feel. A mellow walk takes you into Lobuche, your resting place for the night.

9km / 750m / 100m / 6 hours

Day 14:

Trek to Everest Basecamp & Trek back to Gorak Shep

Leave Lobuche in search of Gorak Shep, the highest settlement on the Everest Base Camp trek. Grab a quick drink here before heading off in search of Everest Base Camp. After a good few hours trekking you eventually grab sight of the tents, and the base of the Khumbu Glacier where Edmund Hillary began his ascent of Everest back in '53. You spend a bit of time here before heading back to Gorak Shep.

18km / 450m / 100m / 8 hours

Day 15:

Climb Kala Patthar (5,540m) & Trek to Pangboche (3,930m)

After spending the night at Gorak Shep, you will climb Kala Pattar (5,540m) to reach the top as the sun rises on the highest mountain in the world. The views are simply stunning. This was the site of Base Camp for the 1953 Everest expedition, and also the world's highest ever cricket match in 2009. You then head off down the mountain all the way to Pengboche.

26km / 650m / 1850m / 7 hours

Day 16:

Trek to Khumjung Via Phortse

Enjoy the winding trails as you head down the valley towards Khumjung. Stunning views and more oxygen will put a spring your step as you move.

15km / 760m / 1000m / 4-5 hours

You head back through Namche today where you'll stop for food and any souvenirs you might decide you want. It's a big milestone coming back through Namchee as you say goodbye to the capital of the Sherpa people.

8km / 260m / 1200m / 4 hours

The final day of trekking takes you back to the airport village of Lukla. Enjoy the scenery and the Sherpa people for one last time as you take your final steps on this magical adventure.

13km / 750m / 750m / 5 hours

Wake up nice and early and fly back to Kathmandu. There's no feeling quite like the one as you take off on that short platform in the twin engine plane. We transfer you back to your hotel in Kathmandu where you can put your feet up and enjoy a lovely warm shower.

DAY 20

Free Day in Kathmandu

Enjoy Kathmandu and the facilities at the hotel. This is also a spare day in case you don't leave for the trek on the scheduled day at the beginning of the trip.

DAY 21

International Departure from Kathmandu

Departure after breakfast.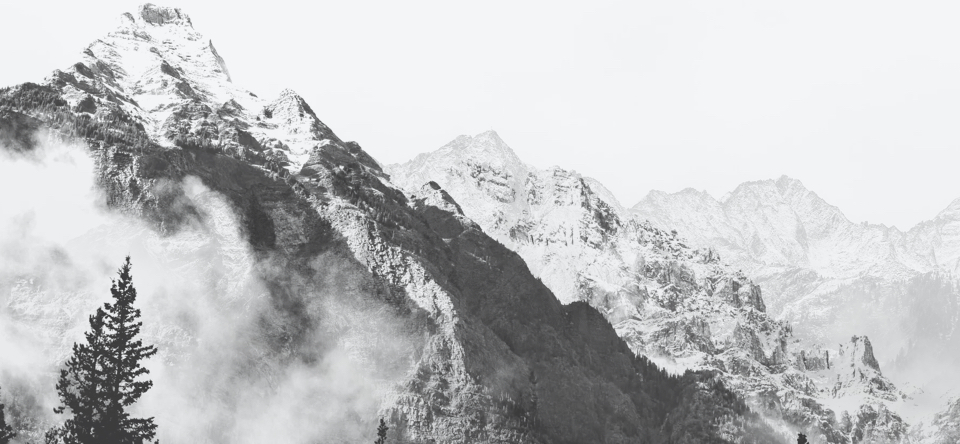 MEET THE GUIDES
Cshiring
Sherpa Guide
Abhishek
Logistics Team
Lobsang
Sherpa Porter
Are you ready?
Our adventures are attributed a difficulty level from A to E. This Island Peak trip is rated Level D, for the pros We recommend you only book a trip that reflects your ability.
For beginners and newcomers
You're not quite sure where to start but you're hungry for an adventure
Little / no prior experience
Shorter time duration
No technical skills required but keen to learn
Basic level of fitness
For those with some prior experience
You have some previous experience in the outdoors, whether that's hiking, skiing or climbing, and are keen to build on that
You will either be starting to venture into more technical terrain or slightly more challenging environments
Some basic skills
Moderate fitness
For accomplished adventurers
You enjoy challenging yourself physically and mentally
You're comfortable on multi-day adventures and you call yourself an avid adventurer
You're not quite George Mallory but you subscribe to his 'because it is there' attitude
Strong level of fitness
You're ready to test your skills on the next challenge
You're comfortable in most types of alpine environments
Some level of technical skills
Strong level of fitness
Think you've got this?
This trip is at this level
You've been on multiple adventures and have built up a solid skillset to tackle most challenges out there
Good technical skills and knowledge
Experienced in alpine/mountains environments
Very high level of fitness
READY TO TACKLE ISLAND PEAK?
We hope you've found all the information you need above, but if not don't hesitate to get in touch. If you're ready to book, follow the link below.
Deposit/Book Now