Mera Peak: Robert Markwick
Mera Peak at 6476m is the highest trekking peak in Nepal. At this altitude the oxygen content of air is less than half of what it is at sea level. It is located in the Himalayan mountain range in Nepal, a little east of the main Khumbu valley on a much quieter trail.
Adventure Snapshot

Duration

16 Days

Start Location

Kathmandu, Nepal

Date(s)

4th -19th April 2023

Price

From €
Book Now from €
+ 25
Tackle Nepal's Highest Trekking Peak
Robert, this trip has been designed to provide ample time to acclimatise and enjoy the beauty of the Himalayas but also with the comfort of a more efficient descent. Using Helicopters to descend after climbing Mera Peak reduces the amount of time on the trails and provides a stunning panoramic of the Himalayan range.

The route to Mera Peak is much quieter than the busier Everest Base Camp trek which makes for a more peaceful experience. On the route you will traverse through many different types of terrain from dusty paths, to lush forests, through remote picturesque villages and finally to snowy mountain tops. Best of all, the highlight of the route are the views from high camp, and from the summit itself, which are breath-taking - Everest, Lhotse, Makalu and Baruntse can all be seen clearly.


YOUR ADVENTURE STARTS HERE
WHO IS THIS FOR?
You will need a good level of fitness coming in to this trip. You'll be moving for many hours a day at altitude so coming prepared will help not only increase your chances of getting to the top of Mera Peak but also your enjoyment.
If you're worried about your fitness or have any questions then please get in touch.
Adventure Overview

Duration

16 Days

Start Location

Kathmandu, Nepal

Date(s)

4th -19th April 2023

Guide Ratio

Private

Ability

Level D

Level D

You've been on more adventures than you've had hot dinners and you've built up a crafty skill set to tackle most challenges out there. It's go time Captain Scott!

Price

From €
ENVIRONMENTAL RESPONSIBILITY
Great news! Your place on this adventure is carbon offset along with our footprint in creating it. To learn more about what we're doing head to our 'about us' page.
See real footage of previous expeditions

Everest Base Camp Trek
02:27
Get a taste of Nepal on our recent trip out there.

Cshiring Sherpa: Our Guide
00:47
Cshiring is one of our Guides for our Himalayan trips. He has years of experience, is fantastic company and is hugely knowledgeable about the Himalayan region.

Meet The Team
01:48
Introducing our crack squad of mountain lovers and adventure junkies. We spend most of our days plotting, planning and building some of the very best trips out there for you all to enjoy.
EQUIPMENT REQUIRED FOR THIS CLIMB
Please note this is a guide and you may be required to rent or purchase last minute equipment on arrival dependent on the weather and changes in itinerary.
For the full downloadable Mera Peak kit list please click here.
Hardshell Trousers
GORE-TEX® or similar
Down Jacket
Lightweight and thin down jacket.
Lightweight fleece
Something light and thin.
Sun Hat
Choose your hat of choice as long as it shields you from the sun.
Warm Hat
Ideally thin and single layered so it can fit under the helmet.
Rent locally
Ice axe
Straight shaft for general mountaineering
Double layer boots
Double layer acts as a gaiter for added warmth and protection. E.G. La Sportiva G2
Category 4 sunglasses
Must have high level of sun glare reduction and good UV protection.
Goggles
Just in case you hit bad weather
Rent locally
Crampons
12 point steel mountaineering crampons
Rent locally
Helmet
Standard hard plastic climbing specific helmet.
Rent locally
Harness
Standard climbing harness
Midweight fleece jacket
Abseil device
Balaclava
Bottom base layer
Down jacket
Lightweight and thin down jacket
Hardshell Jacket
GORE-TEX® or Similar
Softshell Jacket
Light technical jacket, ideally with a hood.
Softshell Trousers
Stretch, durable mountaineering trousers.
Tech T-Shirts
Highly breathable, lightweight synthetic technical t-shirt.
Thermal Bottoms
Keep them light and thin.
Thermal Tops
Keep them light and thin.
Lip balm
Head torch
Don't forget to pack spare batteries. They're essential
Bandana / Buff
Lighter gloves
Thinner to be used for mid mountain conditions and glacial walking.  Look for a pair with good grip.
"I'd recommend Adventure Base 100%. I want to be an Adventure Base guide!"
"The summit was like a dream. It was so overwhelming I began to cry with joy for making it to this magical world at the top of Europe."
"It is quite possibly the best most rewarding week I've ever had pursuing my passions."
FINER DETAILS
YOUR ADVENTURE PACKAGE
We always go through the plan for the expedition as well as the current weather and mountain conditions when you arrive. You will get the opportunity to meet your guide team in Kathmandu and you can ask questions and go through your kit.
What's Included?
Accommodation at The Dwarika's Hotel (5*) in Kathmandu on Bed & Breakfast basis for 3 nights.

Airport transfers in Kathmandu.

Applicable Trekking Permit & National Park fees.

Climbing Permit for Mera Peak.

Service of UIAGM / IFMGA Guide leading the trek and climb.

Service of Local Climbing Sherpa assisting in climbing with his daily wages, climbing bonus etc.

Accommodation sharing twin at local lodges to / from Khare as per itinerary on full board basis.

Porter support (1 Porter each member) during the trek and their return wages from Khare to Lukla at the end.

Adventure Base Duffel Bag and locally made down jacket.

Helicopter Flight Kathmandu > Lukla and Khare > Lukla > Kathmandu.

Insurance for Nepalese crew.

Wifi and charge for charging electronic devices during the trek.

Hot showers where available.

Face washing hot water in the morning.

Necessary liaison support.
What's not Included?
International Flights

Travel/personal Insurance

Emergency evacuation

Bar & beverages

Any extra expenses forced by unforeseen circumstances (Example: expenses forced by flight cancellation due to weather)
What to expect from your accommodation
Accommodation along the trek will be a combination of lodges and expedition-style camps.
+ 1
Accommodation
The lodges are always welcoming and warm with a selection of drinks (including fizzy soft drinks and beer) and great food – mostly local dishes like Dhal Bhat. Some items on the menu are also geared to Western tastes, such as omelettes and pizza.

Alongside these lodges you will also be staying in expedition-style camps. The Sherpa team will set up camps before you arrive at the end of each day, which also includes a communal mess tent for the team to share daily stories in. Fresh food is prepared each evening and sleeping arrangements are normally two to a tent.
Duration

11 Nights

Internet

Not included

Beds

Camping & Tea Houses

Food

Full Board
The Dwarika's Hotel
Born out of Mr. Dwarika Das Shrestha's quest to preserve the Kathmandu Valley's heritage, Dwarika's Hotel is a sanctuary for the architectural grandeur of the Newari civilisation. The intricately carved wooden treasures, with each artifact being an original, are the soul of the Dwarika's. Titled as an oasis in the middle of a bustling city, the peaceful courtyards display the grand architectural wooden masterpieces while being overlooked by the meticulously decorated spacious rooms, offering a sumptuous lifestyle deep-rooted in Nepalese culture.

Here you will spend your first night and last two after returning from the trek.
Duration

4 Nights

Internet

Wifi included

Beds

Private Room

Food

Breakfast & Dinner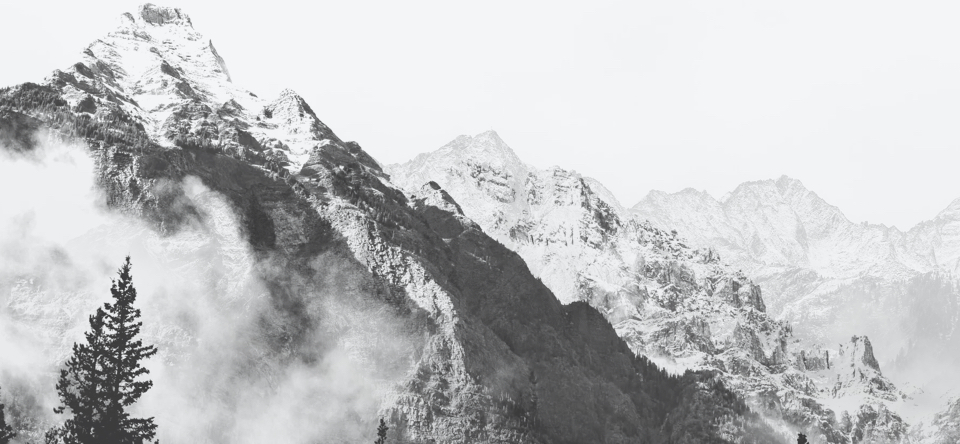 WHAT TO EXPECT
HERE'S YOUR ITINERARY
While we try and stick to the tried and tested itinerary below, the mountain and the weather sometimes has other ideas. We will always remain as flexible as possible, which is why we only work with experienced and knowledgeable local guides, to make sure we can change any plans if required.
04 April 2023

Arrive in Kathmandu

When you arrive at Kathmandu airport you will be greeted by an Adventure Base representative before taking you to your hotel. We spend the day resting and preparing for our adventure with the opportunity to head into the busy streets of Kathmandu depending on what time your flight lands.

05 April 2023

Explore Kathmandu

You'll have a day to explore Kathmandu or pick up any last minute equipment or clothing you might need. We also recommend resting and grabbing as much sleep as you can as you've got big trip ahead of you.

06 April 2023

Fly to Lukla (2,840m), Trek to Puiyan (2,835m)

It's an early start for your Helicopter flight from Kathmandu to the small town of Lukla known as the gateway to the Everest region. Here we will meet with your Sherpa team and After some refreshments in Lukla we set off on the trek south away from Everest to Phuiyan.

9km trek / 650m+ / 700m-

07 April 2023

Trek to Ning So (3,180m)

From Puiyan, we will follow the normal trade route south for a while and then turn east onto a lesser traveled trail as we hike steeply up to 3,100m on a narrow ancient stone staircase. From here we traverse around the side of the hill on a stunning trail and drop down into Khare Khola before the last climb uphill to the village of Ning So.

10km trek / 850m+ / 660m-

08 April 2023

Ning So (3,180m) - Chetra Khola (3,015m)

On our way out of the village we will stop by the monastery. After that we pass through the Rhododendron forest on a steep winding trail up to the Pangkongma la pass at 3,174m. After a pause to enjoy the views we will follow the ridge line on a long descent down over 1,000m to our lunch spot beside the Hinku Khola river. We will then climb up 600m to the stunning site of Chetra Khola (3,015m).

7km trek / 950m+ / 1150m-

09 April 2023

Chetra Khola (3,015m) - Kothe (3,580m)

After breakfast we make our approach to the beautiful Surka La pass. Once at the pass we descend through fir and rhododendron trees onto a rocky path and up to Kothe (3,580m).

9km trek / 850m+ / 100m-

10 April 2023

Kothe (3,580m) - Thagnag (4,350m)

The day starts with a long ascent 900m uphill to the high point of the day at 4,500m. This beautiful hike can have snow scattered across the hills as we make our way to Chunbu Kharka. After an initial 45 minutes uphill section, you will then see the rocky trail up ahead. We will take a break before this long grind up for a few hours. After lunch at the top of the pass, the terrain descends gradually over rugged terrain. The views are amazing from here and we also pass by two lakes. Descent down to Thagnag (4,350m).

8km Trek / 1150m+ / 400m-

11 April 2023

Rest and acclimatisation day at Thagnag

Here we will take a rest day and acclimatise further. Some time will be made for skills training and we'll do some work on the glacier.

12 April 2023

Thagnag (4,350m) - Khare (4,940m)

After our 'rest' day it is time to move again. Our route turns to the east as we trek through the valley floor and then make our way past stunning some stunning views. We also pass amazing lakes and glaciers in one of the great Himalayan valleys. We will arrive in Khare after lunch and relax for the rest of the day, getting used to the higher altitude at almost 5000m

5km Trek / 850m+ / 0m-

13 April 2023

Glacier Training

Today we continue the training and preparation as well as the acclimatisation process.

14 April 2023

Khare (4,940m) - Mera High Camp (5,800m)

This trek up to High Camp holds some Himalayan treasures with superb views back over the Everest region. We trek up to the glacier is steep in sections and we will pace ourselves due to the altitude. We will be wearing crampons at this stage and the walk across the glacier is outstanding. At camp it's time to re-hydrate and recover for the summit push.

6km Trek / 900m+ / 0m-

15 April 2023

Mera High Camp (5,800m) - Mera summit (6,476m) - Khare (4,940m)

The climb to the summit of Mera Peak starts gradually. We leave high camp very early in the morning around 2am and it should take 5/6 hours to reach the summit. As we come to the end of the steep terrain, the central summit appears above the wide glacier, flanked by 2 ridges. This steep section can take 2 hours and is slow going. Mera has 3 summits and our objective is the highest. The last 30m can require a lot of effort, Jumaring on a short steep snow section before arriving on the majestic summit. Finally, after reaching the summit and enjoying amazing views over the Himalaya, we may have a short abseil. We then make the long descent back to High camp.

8km Trek / 676m+ / 1530m-

16 April 2023

Spare day to Climb in case of bad weather

We've built in a spare day just in case the weather doesn't play ball.

17 April 2023

Fly Khare - Lukla - Kathmandu

You will fly straight out of Khare back to Lukla before heading on to Kathmandu on Helicopter. Once you arrive at Kathmandu airport you will then be transported back to the Dwarika Hotel

18 April 2023

Free day in Kathmandu

One last day to explore the sights and pick up some souvenirs for friends and family back home. A final celebration dinner altogether in Kathmandu.

Transfer to the airport before heading off home.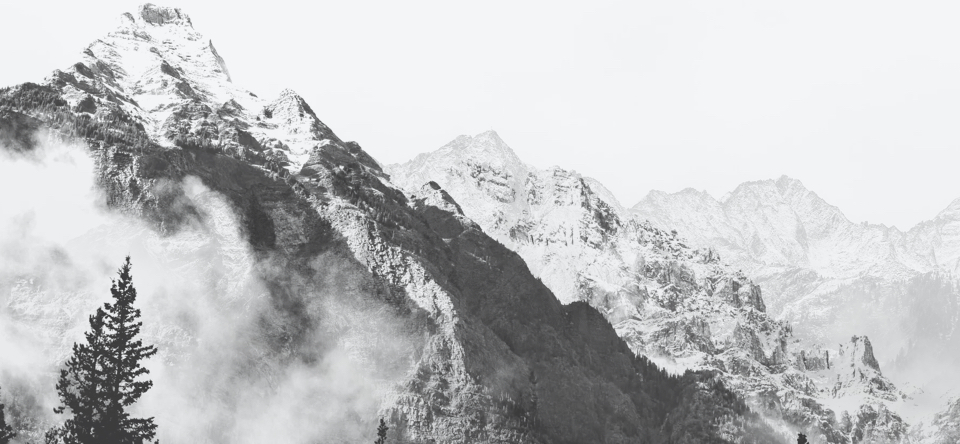 MEET THE GUIDES
Cshiring
Sherpa Guide
Abhishek
Logistics Team
Lobsang
Sherpa Porter
Are you ready?
Our adventures are attributed a difficulty level from A to E. This Mera Peak: Robert Markwick trip is rated Level D, for the pros We recommend you only book a trip that reflects your ability.
For beginners and newcomers
You're not quite sure where to start but you're hungry for an adventure.
Little / no prior experience
Usually less then a week in distance
No technical skills required
Basic level of fitness
For those with some prior experience
You have some previous experience in the outdoors, whether that's hiking, skiing or climbing.
You will either be starting to venture into more technical terrain or slightly more 'aggressive' environments
Moderate fitness
Some basic skills
For accomplished adventurers
You have a fair amount of experience climbing, hiking or skiing more technical terrain.
You're comfortable on sustained adventures and you call yourself a 'hardened' adventurer.
You're not quite George Mallory but you subscribe to his 'because it there' attitude.
Fit & Strong
Ready to test those learnt skills on the next challenge
Comfortable in most types of environments
Very fit
Some level of technical skills
Think you've got this?
This trip is at this level
You've been on more adventures than you've had hot dinners and you've built up a crafty skill set to tackle most challenges out there.
Good technical skills and knowledge
Good experience
Very fit
READY TO TACKLE MERA PEAK?
We hope you've found all the information you need above, but if not don't hesitate to get in touch.
Deposit/Book Now