Skiing
Norway, Lyngen Ski Tour
Ski touring in Lyngen, Norway. This trip has been specifically designed to showcase the best that Lyngen has to offer. Based in a comfortable sea-side lodge, you will experience some of the best skiing to be had from summit to sea. Return to our lodge each day and enjoy relaxing in the hot tub with endless ocean views of the famous Norwegian fjords. This trip is for experienced skiers only with a good foundation knowledge of ski touring.
Adventure Snapshot

Duration

7 Nights

Start Location

Tromso Airport, Norway

Date(s)

April 2023

Price

From €
Book Now from €
+ 15
Lyngen Alps, Norway
The Lyngen Alps in Norway are world famous for spectacular scenery, aurora borealis, epic skiing and pristine landscapes, all far from the crowds and deep in the wilderness of Northern Norway. Situated high above the Arctic Circle, the Lyngen peninsula is made up of a north and south side, measuring approximately 90km long and 15km wide.

Lyngen is truly off the beaten track. There exists no lift infrastructure so all skiing is 100% human powered by ski touring up to different summits each day from our sea-side lodge. Skiing down in the afternoon with endless views never gets old, nor does relaxing in the hot tub watching the sunset over the glimmering ocean waves.

Keen skiier but need an intro to ski touring? We've got you. Join us on a long weekend in Alps on our Intro to Ski Touring trip ). All photo credits: Bjarne Salén and Morgan Salén.

YOUR ADVENTURE STARTS HERE
WHO IS THIS FOR?
You will need previous ski touring experience to get the most out of this experience. Ideally you will have done some previous ski tours over terrain that requires steep kick turns and some boot packing. A good example of this would be the Haute Route from Chamonix to Zermatt or our ski touring intro trip (If booking as a group). Your ski ability must also be high, so that you are comfortable skiing on all types of snow. The weather and conditions in Norway changes fast, so it's important to be able to deal with it safely and to have fun.
Your fitness level must be solid, and you should be able to ski tour 1500 vertical meters per day. It's worth noting that all of the ski tours will begin more or less at sea level so you won't have the altitude factor. This makes it the equivalent to about 1000 verticals per day in the Alps. Keen skiier but need an intro to ski touring? We've got you. Join us on a long weekend in Alps on our Intro to Ski Touring trip )
Adventure Overview

Duration

7 Nights

Start Location

Tromso Airport, Norway

Date(s)

April 2023

Guide Ratio

1:4

Ability

Level C

Level C

You have a fair amount of experience climbing, hiking or skiing more technical terrain. You're comfortable on sustained adventures and you call yourself a 'hardened' adventurer. You're not quite George Mallory but you subscribe to his 'because it there' attitude.

Price

From €
See real footage of previous expeditions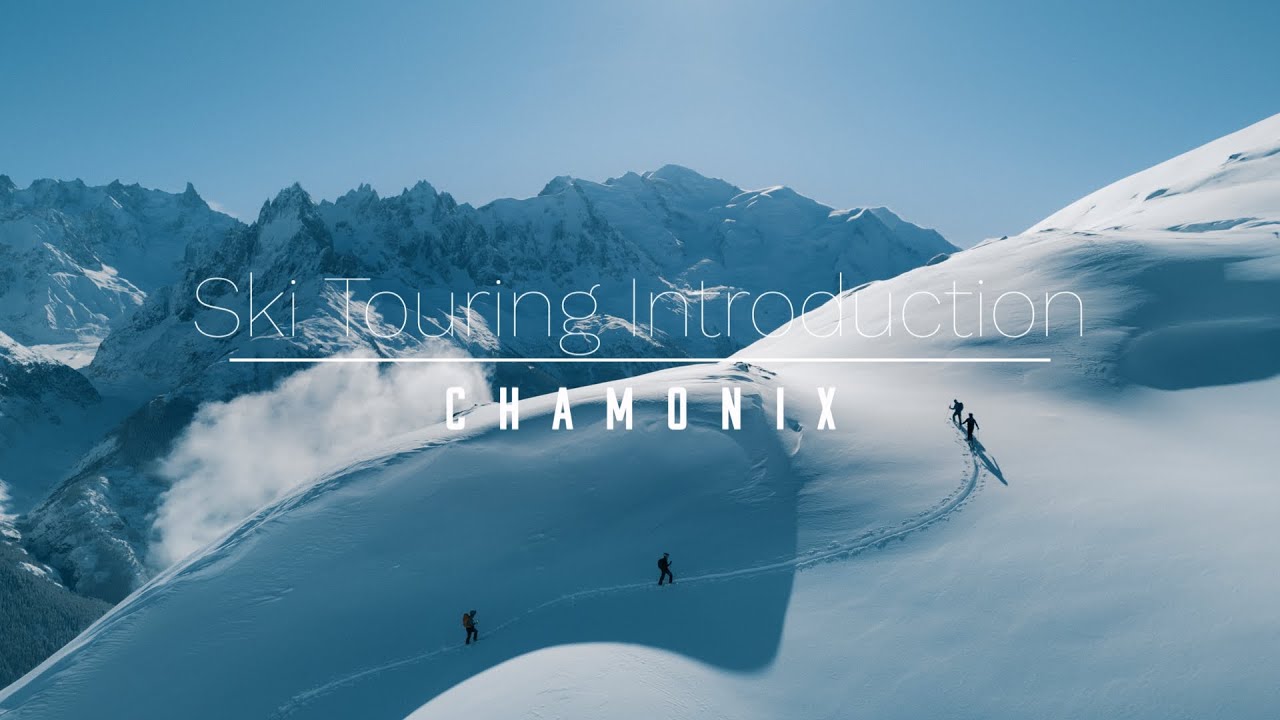 Our Ski Touring Intro Trip
01:48
Are you tired of the same old ski slopes, crowded lifts, and grumpy chairlift operators? Do you want to add a little excitement to your ski holiday? Well, my friend, it's time to try something new - a ski touring trip in Chamonix!
Teaser
Teaser
Teaser
Teaser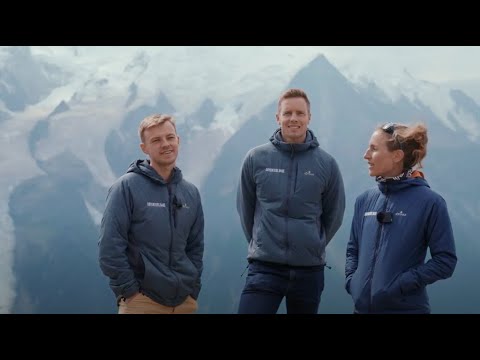 Meet The Team
01:48
Introducing our crack squad of mountain lovers and adventure junkies. We spend most of our days plotting, planning and building some of the very best trips out there for you all to enjoy.
Kit & equipment required for this adventure
Please note this is a guide and you may be required to rent or purchase last minute equipment on arrival dependent on the weather and changes in itinerary.
For the full downloadable Lyngen Ski Tour kit list please click here.
Skis & Skins
Ski Crampons
Ski Touring Boots
Ski Poles
Ski Helmet
Ski Backpack
30-40L skiing backpack
Transceiver
Probe & Shovel
Goggles
Just in case you hit bad weather
Category 4 sunglasses
Must have high level of sun glare reduction and good UV protection.
Rent locally
Crampons
12 point steel mountaineering crampons
Rent locally
Ice axe
Straight shaft for general mountaineering
Rent locally
Harness
Standard climbing harness
Down Jacket
Lightweight and thin down jacket.
Hardshell Jacket
GORE-TEX® or Similar
Softshell Jacket
Light technical jacket, ideally with a hood.
Lightweight fleece
Something light and thin.
Tech T-Shirts
Highly breathable, lightweight synthetic technical t-shirt.
Thermal Tops
Keep them light and thin.
Hardshell Trousers
GORE-TEX® or similar
Softshell Trousers
Stretch, durable mountaineering trousers.
Thermal Bottoms
Keep them light and thin.
Thermal socks
Good walking socks are required
Sun Hat
Choose your hat of choice as long as it shields you from the sun.
Warm Hat
Ideally thin and single layered so it can fit under the helmet.
Sun cream
Factor 30-50 High Mountain sunscreen
Lip balm
Lighter gloves
Thinner to be used for mid mountain conditions and glacial walking.  Look for a pair with good grip.
Fleece windproof gloves
First aid kit
Blister kit, paracetamol, etc
Cash / credit card
For extra costs such as drinks and snacks
Water bottles
You must be able to carry at least 2L of water in your backpack
Time to pack
Come prepared for adventure
We always go through the plan for the week as well as the current weather and mountain conditions. You will get the opportunity to meet your guides and you can ask any questions and go through your kit.
What's Included?
6 days of guided ski touring

6 nights of comfortable lodge accommodation

1 night in a 3* Tromso hotel at the end of the trip

Breakfast, lunch and dinner on all days in the lodge

All transport during the trip
What's not Included?
Flights to / from Tromso

Personal equipment

Personal insurance

Personal snacks and drinks
What to expect from your accommodation
We know the importance of having a comfortable base. That's why we've chosen this modern lodge with its comfortable layout, great facilities including an outdoor hot tub, and unbeatable location right on the sea-side.
+ 1
Our Lyngen Accommodation
This lodge is perfectly situated sea-side with incredible views of the ocean and the nearby peaks. Comfortable, clean and homely, this is your base for the duration of this trip. There will be plenty of time to relax after skiing on the terrace and in the hot tub. It's important to note that we'll do all the cooking here as a group, so be prepared for that.

Located in a quiet village, with little light pollution for northern light spotting, this is a modern lodge with 30mbs broadband and all other facilities you may need. The perfect spot for relaxation and as a basecamp for exploring the Lyngen region.
Duration

6 nights

Internet

Wifi included

Food

Full Board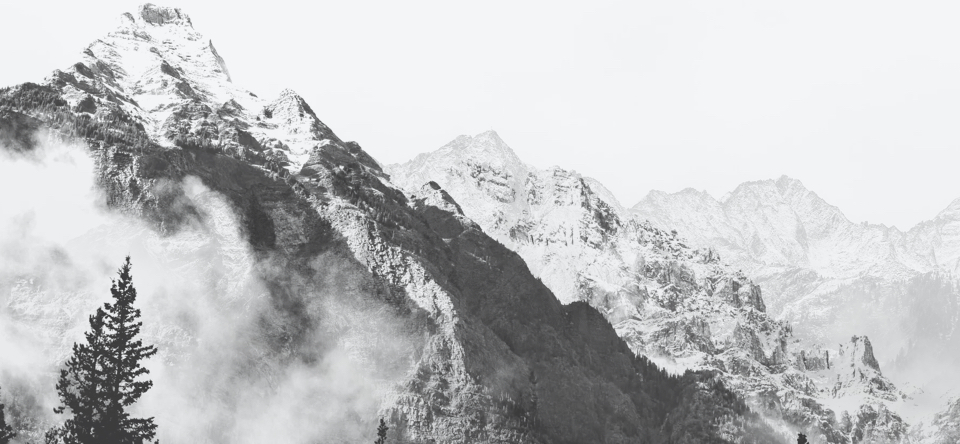 WHAT TO EXPECT
HERE'S YOUR ITINERARY 
Please note this is a suggested itinerary only. While we try and stick to the tried and tested itinerary below, the mountain and the weather sometimes has other ideas. You must be capable of sticking to the required group pace in order to complete the tour. If ability or fitness is hindering the trip, you may be asked to drop out of some of the longer days.
Travel day. Arrive in Tromso and be picked up at the airport by our local guide. You will have time to sort out any rental equipment before driving to the lodge. Dinner and guide briefing at the lodge.

After breakfast we'll head out and discover the current conditions and general ability of the group. We'll ski something classic nearby, to get a feel of the conditions - something like Rundfjellet or Steinfjellet.

Today we can head further out and explore the south side of the North Island. There is a fun apres-ski at a lodge at the end of the tour where we can stop by.

Today we'll dig into our local guide's knowledge and head to one of his favourites. By now the ski legs are well and truly firing and you're getting maximum joy out of discovering the area.

We can push for a bigger day today as we'll have mileage in our legs by now. Somewhere around Koppangsbren is always a great day out.

Open day for the group to decide on a big objective, or to perhaps ski something that wasn't possible earlier in the week.

Day 7:

One Last Adventure

Today we leave the lodge, go for a ski tour during the day either on the North Island or on the mainland, before driving to Tromso in the late afternoon and checking in to our hotel for the night.

Transfer to the airport and catch a departing flight.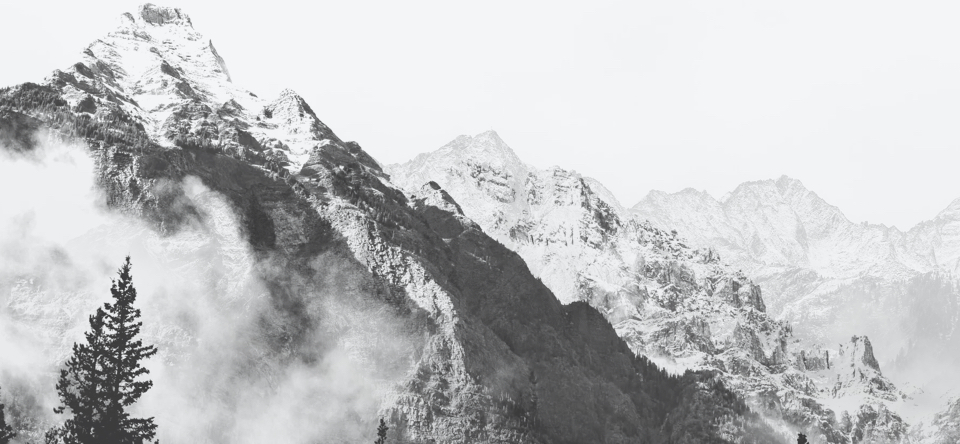 Meet your guide for this adventure
Morgan
IFMGA Guide
Morgan is a Swedish IFMGA guide with extensive experience ski guiding all over the world and particularly in Norway's Lyngen Alps. His local knowledge is what makes this trip special. He knows the area inside out and brings his energy and passion to each day with in depth planning and excitement for each adventure. You couldn't be in better hands to make your Lyngen experience one that you'll never forget.
Are you ready?
Our adventures are attributed a difficulty level from A to E. This Norway, Lyngen Ski Tour trip is rated Level C, for accomplished adventurers We recommend you only book a trip that reflects your ability.
For beginners and newcomers
You're not quite sure where to start but you're hungry for an adventure
Little / no prior experience
Shorter time duration
No technical skills required but keen to learn
Basic level of fitness
For those with some prior experience
You have some previous experience in the outdoors, whether that's hiking, skiing or climbing, and are keen to build on that
You will either be starting to venture into more technical terrain or slightly more challenging environments
Some basic skills
Moderate fitness
For accomplished adventurers
You enjoy challenging yourself physically and mentally
You're comfortable on multi-day adventures and you call yourself an avid adventurer
You're not quite George Mallory but you subscribe to his 'because it is there' attitude
Strong level of fitness
Think you've got this?
This trip is at this level
You're ready to test your skills on the next challenge
You're comfortable in most types of alpine environments
Some level of technical skills
Strong level of fitness
You've been on multiple adventures and have built up a solid skillset to tackle most challenges out there
Good technical skills and knowledge
Experienced in alpine/mountains environments
Very high level of fitness
READY TO EXPLORE THE LYNGEN ALPS?
We hope you've found all the information you need above, but if not don't hesitate to get in touch. If you're ready to book, follow the link below.
Deposit/Book Now