Robert Markwick: Toubkal, The Atlas Mountains
Off the back of your Mera Peak success we invite you to enjoy a cultural rollercoaster ride from the bustling streets of Marrakech to the wild and quiet Atlas Mountains.

Climbing Toubkal, the highest peak in North Africa at 4167m, is a challenge and not to be underestimated but it is not a technical mountain to climb. The combination of mountain, culture and luxury on this trip is what makes it so special.

If that's not enough there is some stunning trekking to be had through this amazing mountain range that connects Morocco, Algeria and Tunisia. With your background of long wonderings this could perhaps be your next big adventure.
Adventure Snapshot

Duration

7 Days

Start Location

Marrakech, Morocco

Date(s)

All Year

Price

From €5750.00
Book Now from €5750.00
+ 8
Marrakech and the Atlas Mountains
Morocco is well known for its rich culture, delicious food and welcoming people. But did you know it is also home to beautiful 4000m mountains? The Atlas Mountains range over 2,500km across northwestern Africa, separating the Atlantic Ocean and Mediterranean coastline from the Sahara Desert. The mountainous terrain is scattered with traditional Berber villages, huge canyons and ravines. The highest peak is Toubkal, which is situated 80km south of Marrakech. This expedition is a unique experience mixing local cultures, luxury accommodation where possible, delicious food and inspiring mountain scenery.

Marrakech is the start and end point for this trip with its well-served international airport. You'll visit the old town (medina) at the end of your trip, which is a densely packed, high walled medieval city dating to the Berber Empire, with a maze of small alleyways leading you to bustling souks (marketplaces), delicious street food stands and local services such as hammam massages.

This is a great trip for family and friends to join, whether its for the full itinerary or just a few days of relaxation at Kasbah Tamadot part of the Virgin limited hotels collection.

YOUR ADVENTURE STARTS HERE
WHO IS THIS FOR?
You should be fit enough for a minimum of 3 full days of trekking covering approximately 1000m of ascent / descent per day. You don't need previous trekking or mountaineering experience but you will need to arrive in good health and with a high level of fitness. The summit day is tough but very rewarding as you reach the roof of North Africa and are greeted with amazing views.
If you're looking for a challenging mountain adventure, combined with a real culture hit and a stay at the most beautiful Kasbah in the country this trip is perfect for you.
Adventure Overview

Duration

7 Days

Start Location

Marrakech, Morocco

Date(s)

All Year

Guide Ratio

1:1

Ability

Level B

Level B

You have some previous experience in the outdoors, whether that's hiking, skiing or climbing. You will either be starting to venture into more technical terrain or slightly more 'aggressive' environments. Let's dial it up!

Price

From €5750.00
LIVE THE ADVENTURE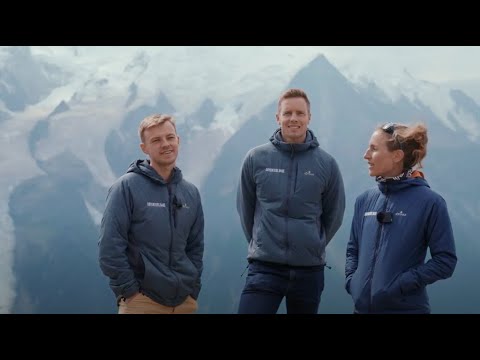 Meet The Team
01:48
Introducing our crack squad of mountain lovers and adventure junkies. We spend most of our days plotting, planning and building some of the very best trips out there for you all to enjoy.
EQUIPMENT REQUIRED FOR THIS TRIP
Please note this is a guide and you may be required to rent or purchase last minute equipment on arrival dependent on the weather and changes in itinerary. Adventure Base provides all technical equipment such as crampons and ice axe. No harness or ropes are required for this climb as it is not technical and not on a glacier.
For the full downloadable Toubkal Kit List please click here.
Hardshell Jacket
GORE-TEX® or Similar
Hardshell Trousers
GORE-TEX® or similar
Down Jacket
Lightweight and thin down jacket.
Softshell Jacket
Light technical jacket, ideally with a hood.
Lightweight fleece
Something light and thin.
Tech T-Shirts
Highly breathable, lightweight synthetic technical t-shirt.
Hiking pants
Softshell Trousers
Stretch, durable mountaineering trousers.
Shorts
Good to have for approaches to the mountain huts especially in warmer temperatures
Warm Hat
Ideally thin and single layered so it can fit under the helmet.
Sun Hat
Choose your hat of choice as long as it shields you from the sun.
Bandana / Buff
Category 4 sunglasses
Must have high level of sun glare reduction and good UV protection.
Sun cream
Factor 30-50 High Mountain sunscreen
Lip balm
Fleece windproof gloves
Mountaineering Gloves
Thick and built for the cold
Trekking boots
Boot gaiters
To protect your trousers from crampons and to keep any snow out if it's deep
Trekking Poles
Foldable or telescopic poles are best
Sleeping bag
Rated to -15 °C comfort temperature
Water bottles
You must be able to carry at least 2L of water in your backpack
Day Trek Pack
30-35 litre day pack to carry spare layers, water, food, camera, etc.
Daypack Raincover
Duffel or Large Backpack
70 - 100 Litres. Comfortable to wear.
Trekking Towel
Earplugs
Highly recommended for the mountain huts
Head torch
Don't forget to pack spare batteries. They're essential
First aid kit
Blister kit, paracetamol, etc
ID and documents
Passport / Driver's license, Visa, Insurance
FINER DETAILS
YOUR ADVENTURE PACKAGE 
What's Included?
Climb Toubkal (4,167m)

2 nights at base camp Toubkal

3 nights at Kasbah Tamadot

1 night at a Riad in Marrakech

Full board on all days

All local guides and host costs

Airport transfers to / from Marrakech Airport

Mule luggage transport to / from base camp

Expedition cook, support team and English speaking local guide during the trek

All transport costs included in the trip price

All technical equipment required for the climb
What's not Included?
Flights

Personal snacks and drinks

Personal travel insurance

Gratuities for the guides
What to expect from your accommodation
This trip combines comfort and practicality across 3 different locations in 5 days. 2 nights in the Kasbah Tamadot and 2 nights on the mountain.
+ 8
Kasbah Tamadot
Situated in the spectacular Atlas Mountains in Morocco, the award-winning Kasbah Tamadot presents 28 rooms and suites that have been individually decorated to reflect the beautiful architecture of the building and features antiques from all over the world.
Duration

3 Nights

Internet

Wifi included

Beds

Superior suite

Food

Full Board
Base Camp
We spend 2 nights at the Toubkal base camp. Depending on the time of year, we will either camp in comfortable 2 person tents (spring / summer / autumn) or stay in the rustic refuge (winter). The sleeping arrangements are fairly basic but comfortable and you'll always be well fed and looked after.
Duration

2 Nights

Internet

Not included

Beds

Private tent

Food

Full board
+ 1
Marrakech
We spend the last night of the trip in a beautiful Riad located in the Medina of Marrakech, amongst the souks and vibrant hustle and bustle of city life. There is time to pick up souvenirs before catching your flight home. And why not add on a couple of extra nights?
Duration

1 Night

Internet

Wifi included

Beds

Private room

Food

Breakfast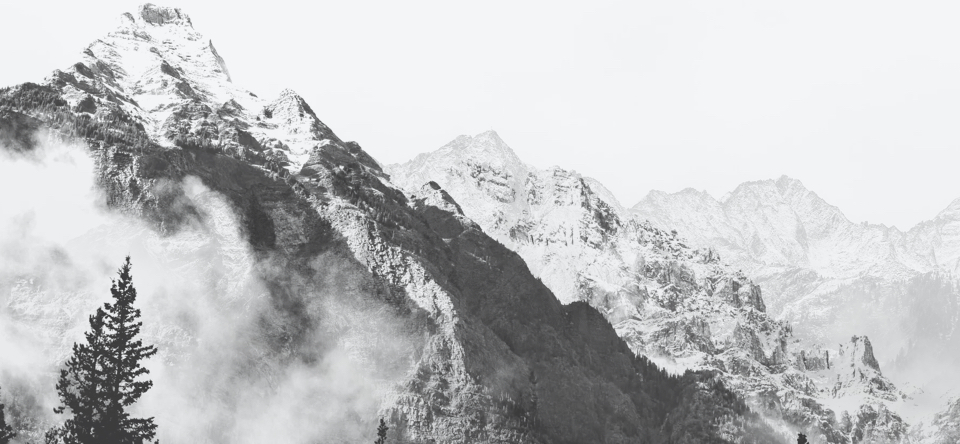 WHAT TO EXPECT
HERE'S YOUR ITINERARY 
Please note this is a suggested itinerary only, based on suitable weather and mountain conditions.
Day 1:

Arrival Day in Marrakech

Fly to Marrakech and meet the local Adventure Base team at the airport. Private transfer (1 hour) to Kasbah Tamadot for a warm traditional welcome and your first night of luxury at the foot of the Atlas Mountains. Welcome dinner with our local hosts.

Day 2:

Local visits and climb preparation

After breakfast you begin your sightseeing tour with our local host to the local market and small Berber villages. Sample a local lunch before heading back to the Kasbah Tamadot for an afternoon kit check with the guides and final preparations for Toubkal.

Day 3:

Approach Toubkal Base Camp (3206m)

After breakfast you take a short transfer to Imlil (1800m) to begin your trek. Heading along the Mizane Valley, you pass the village of Aremd and then onto the shrine of Sidi Chamarouch. Your route takes you along mule tracks and up into the high rocky cliffs above the valley. Crossing the river you eventually come to the pastoral shrine of Sidi Chamarouch, which attracts tourists and pilgrims. From here the trail continues to climb steadily, snaking and zigzagging its way up to the base camp (3206m), where you will have a hearty dinner before spending the night in your private tent at the base camp. 12km 1450m up 0m down (6-8hrs)

Early in the morning you make your attempt on the summit of Toubkal, the highest peak in Northern Africa. The route takes you up the south cirque, crossing the stream above the refuge. The walking is relatively straightforward, but the scree and the altitude will make the going quite difficult in parts. The views along the way make the journey more than worthwhile. When you reach the summit you can enjoy the breathtaking vistas across the surrounding landscape. From here there are unrestricted views in every direction, from the Marrakech Plain to the High Atlas in the north and as far south as the Anti-Atlas and the Sahara. You will retrace your steps to return down the mountain and spend the night at Base Camp. 8km 1150m up 1150m down (6-7hrs)

Day 5:

Descend to the Kasbah Tamadot

Today you head back towards Imlil and say goodbye to your wonderful guide team over a traditional cup of Moroccan tea and lunch. After lunch you transfer back to the Kasbah Tamadot for well earned afternoon of relaxation. 12km 0m up 1450m down (4-5hrs)

After breakfast at the Tamadot, you check out and set off to explore Marrakech's medina. You can spend all day wondering the souks and taking in the atmosphere or visit some of the main cultural sights of Marrakech, including the Medersa Ben Youssef, Palais el Badi and the Bahia Palace, interspersed with a leisurely lunch watching the storks nesting on the ramparts of the ancient city. In the evening, be sure to head down to the main square where food stalls, acrobats, snake charmers and story tellers congregate creating an unforgettable atmosphere. Overnight in a Riad.

Transfer to the airport for your onward flight.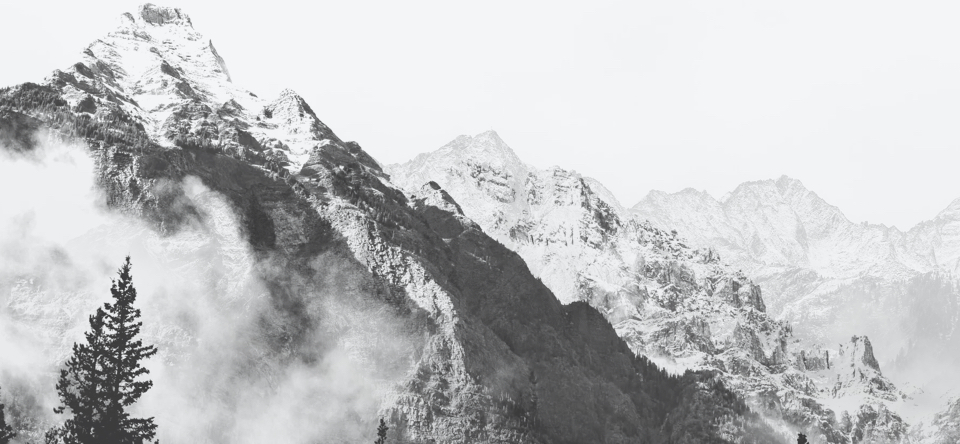 Frequently asked questions about this adventure
Are you ready?
Our adventures are attributed a difficulty level from A to E. This Toubkal Markwick trip is rated Level B, for those with some prior experience We recommend you only book a trip that reflects your ability.
For beginners and newcomers
You're not quite sure where to start but you're hungry for an adventure
Little / no prior experience
Shorter time duration
No technical skills required but keen to learn
Basic level of fitness
For those with some prior experience
You have some previous experience in the outdoors, whether that's hiking, skiing or climbing, and are keen to build on that
You will either be starting to venture into more technical terrain or slightly more challenging environments
Some basic skills
Moderate fitness
Think you've got this?
This trip is at this level
For accomplished adventurers
You enjoy challenging yourself physically and mentally
You're comfortable on multi-day adventures and you call yourself an avid adventurer
You're not quite George Mallory but you subscribe to his 'because it is there' attitude
Strong level of fitness
You're ready to test your skills on the next challenge
You're comfortable in most types of alpine environments
Some level of technical skills
Strong level of fitness
You've been on multiple adventures and have built up a solid skillset to tackle most challenges out there
Good technical skills and knowledge
Experienced in alpine/mountains environments
Very high level of fitness
READY TO TAKE ON THIS EPIC CHALLENGE?
We hope you've found all the information you need above, but if not don't hesitate to get in touch. If you're ready to book, follow the link below.
Deposit/Book Now