COMPETITION
Win: 2 spots on the Tour du Mont Blanc trek & 2 Osprey bags to help get you round.
The prize is worth an incredible €1800
Adventure Base have teamed up with Osprey to create an amazing trekking experience for two lucky individuals. We're giving away two places on our Tour du Mont Blanc Highlights trip, as well as two packs courtesy of the lovely folk at Osprey.

// ENTER YOUR EMAIL ADDRESS AT THE BOTTOM OF THIS PAGE //

This 5 day / 4 night version of the Tour du Mont Blanc trek is an incredible opportunity to completely immerse yourself in the mountains and enjoy the natural beauty of the valleys that surround western Europe's highest mountain. The trek offers an unusual variety of spectacular scenery and varied walks and you are sure to come away from this trek refreshed and invigorated, if a little creaky at the joints.

The route crosses three borders (France, Italy and Switzerland) in 5 days total, with 4 full days of trekking, traversing beneath huge glaciers, and meandering through beautiful alpine meadows and picture-book villages. That's right, this is a truly memorable journey and one of worlds classic long-distance hiking routes. This trip is great for those short on time who want as much trekking 'bang for their buck' as they can manage.

You'll be able to join one of the following trips this year: 4th of July, 20th of July, 17th of August, 14th of September (Pending available spaces).

Learn more or book your spot now on the trip here.
HOW THE COMPETITION WORKS
Simply add your name and email at the bottom of this page to be in for a chance of winning. The competition closes at 23:59 (GMT) on the 17th of April and we will announce the winner on the 18th of April during the day via email followed by social media posts on Instagram.

Please note flights and transfers from the airport are not included. If you are lucky enough to win the free spot it will only run if enough spots on that same trip are sold. Each trip needs a minimum of 5 people.

If you would like to join this trip regardless of winning the competition, head over to our webpage here. where you can learn more information and secure your spot. Don't worry, if you sign up to the trip and then end up winning the competition, we will reimburse you.

By entering the competition you consent to the full terms and conditions as stated at the link below.


OSPREY PACKS
Osprey was born in California 1974 at the seat of a single sewing machine, with a head full of ideas and a desire to design & build innovative backpacks to the highest quality. Today, Osprey products continue that pioneering spirit, being used on the highest mountains to the remotest islands and everywhere in between.
The Talon and tempest packs are adept at overnight trips and ultralight ascents. An injection-moulded AirScape backpanel and a continuous-wrap harness and hipbelt allow the pack to move with you when navigating demanding terrain.
Adventure Overview

Duration

4 Nights

Start Location

Chamonix, France

Date(s)

July - September

Guide Ratio

1:15

Ability

Level A

Level A

You're not quite sure where to start but you're hungry for an adventure and can't wait to get going. Bring it on!

Price

€0
ENVIRONMENTAL RESPONSIBILITY
Great news! Your place on this adventure is carbon offset along with our footprint in creating it. To learn more about what we're doing head to our 'about us' page.
WHO IS THIS FOR?
The Tour du Mont Blanc Trek is well suited to fit hillwalkers, capable of trekking for multiple days carrying a midsized rucksack. We follow footpaths each day and the terrain is very hilly so expect big climbs and descents each day. We stay in a mixture of mountain refuges and local hotels during the trek, which all provide basic but comfortable lodging and good food. This helps keep our packs light carrying only snacks, clothing and essentials. You must be 16 or over to take part on this trip as long as you are accompanied by an adult. If you have a group with children younger than 16 we can put together a bespoke private trip for you. Please get in touch to learn how. Not sure whether you're ready? No problem. Take our Tour du Mont Blanc Trek 'Readiness' test here or drop us a note and we'll talk it through with you.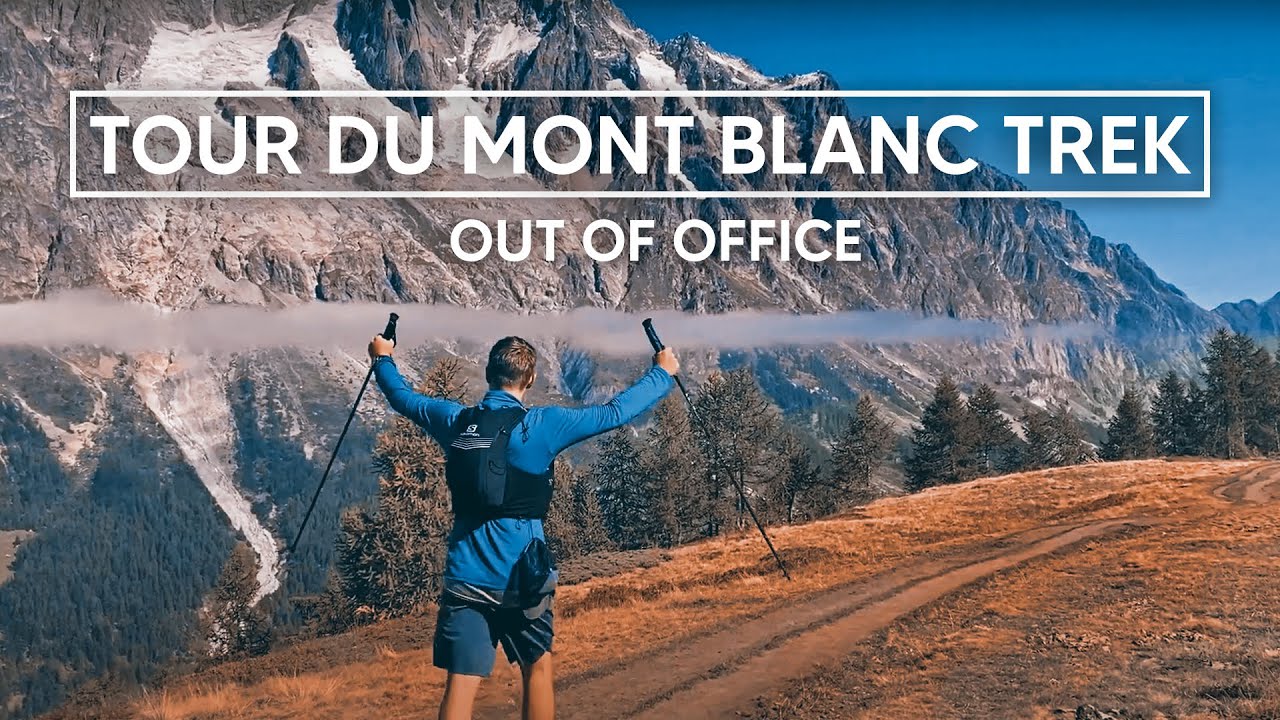 Spread the word
Facebook
Don't forget to tag your friends in the post so they can enter the competition as well.
Tell a friend
Instagram
Don't forget to tag your friends in the post so they can enter the competition as well.
Don't forget
Email
Drop your email below so we can get in touch when the winner is announced. Fingers crossed!
ENTER YOUR EMAIL BELOW FOR A CHANCE TO WIN
By entering this competition you are agreeing to receive marketing emails from Adventure Base and Osprey. You will be able to unsubscribe from any emails whenever you want.