Treks
Haute Route Trek
The Haute Route Trek is one of the world's great multi-day treks. The route links two renowned alpine mountaineering centres, Chamonix in France, home to Mount Blanc and Zermatt in Switzerland, home to the Matterhorn.
Adventure Snapshot

Duration

9 Days

Start Location

Chamonix, France

Date(s)

July - September

Price

From €2450.00
Book Now from €2450.00
+ 12
TREK FROM MONT BLANC TO THE MATTERHORN
The summer Haute Route Trek is one of the world's great multi-day treks. The route links two renowned alpine mountaineering centres, Chamonix in France, home to Mount Blanc and Zermatt in Switzerland, home to the Matterhorn. The path passes through breathtaking alpine scenery and you will enjoy stunning mountain panoramas every step of the journey.

Spectacular views are standard on this trek and it is a great stepping stone for the trekker to experience the High Alps and its glaciers. The summer haute route trek is for hill walkers and trekkers keen to get stuck in to the the mountains, travel through some picturesque valleys and go over some high alpine passes.

The hiking route follows a network of well-marked and signposted trails that stays below 3000m and takes advantage of the popular mountain huts and small inns and hotels in the charming villages along the way. In the summer the route is safe, entirely non-technical and while challenging because of its daily elevation gains and distances, is achievable by any hiker in reasonably good physical condition. It's a journey you will never forget.

YOUR ADVENTURE STARTS HERE
WHO IS THIS FOR?
The summer haute route trek is for experienced hill walkers and trekkers keen to get stuck in to the mountains and experience one of worlds great treks. You should be capable of carrying a rucksack (~10kg) for 6-8 hours a day for 9 days in a row. We will be crossing high cols/saddles and traversing valleys with tricky hiking terrain such boulders and morrain.
Not sure whether you're ready? No sweat! Drop us a note and we'll be happy to talk it through with you. 
Adventure Overview

Duration

9 Days

Start Location

Chamonix, France

Date(s)

July - September

Guide Ratio

10:1

Ability

Level B

Level B

You have some previous experience in the outdoors, whether that's hiking, skiing or climbing. You will either be starting to venture into more technical terrain or slightly more 'aggressive' environments. Let's dial it up!

Price

From €2450.00
ENVIRONMENTAL RESPONSIBILITY
Great news! Your place on this adventure is carbon offset along with our footprint in creating it. To learn more about what we're doing head to our 'about us' page.
Kit & equipment required for this adventure
Please note this is a guide and you may be required to rent or purchase last minute equipment on arrival dependent on the weather and changes in itinerary. You can bring a small 40-50L bag that can carry your change of clothes, and anything that is not essential on the day trips. Our vehicle support will bring the bags to the hotels on most evenings other than the nights in the mountain huts.
For the full downloadable Haute Route Trek kit list please click here.
Rucksack
Mountaineering-specific 35-40L backpack
Sturdy hiking boots
Solid hiking boots ideally B1 rated
Waterproof jacket
Waterproof pants
Side-leg zippers are helpful
Softshell Jacket
Light technical jacket, ideally with a hood.
Lightweight fleece
Something light and thin.
Thermal Tops
Keep them light and thin.
Tech T-Shirts
Highly breathable, lightweight synthetic technical t-shirt.
Softshell Trousers
Stretch, durable mountaineering trousers.
Thermal Bottoms
Keep them light and thin.
Sun Hat
Choose your hat of choice as long as it shields you from the sun.
Warm Hat
Ideally thin and single layered so it can fit under the helmet.
Thermal socks
Good walking socks are required
Shorts
Good to have for approaches to the mountain huts especially in warmer temperatures
T-shirts
Sunglasses
Sun cream
Factor 30-50 High Mountain sunscreen
Water bottles
You must be able to carry at least 2L of water in your backpack
Trekking Poles
Foldable or telescopic poles are best
Sleeping bag
Rated to -15 °C comfort temperature
Trekking Towel
Head torch
Don't forget to pack spare batteries. They're essential
ID and documents
Passport / Driver's license, Visa, Insurance
Cash / credit card
For extra costs such as drinks and snacks
First aid kit
Blister kit, paracetamol, etc
Midweight thermal underwear bottoms
Bandana / Buff
Hiking shoes / Trail Shoes
Good grip and ankle support is recommended
Earplugs
Highly recommended for the mountain huts
Insect Repellant
"I'd recommend Adventure Base 100%. I want to be an Adventure Base guide!"
"The route was stunning and the guides were great. Logistics were really seamless which makes a huge difference. All this contributes to a stunning experience for the participants."
FINER DETAILS
YOUR ADVENTURE PACKAGE 
On arrival day you meet with your guides and fellow climbers at the accommodation for a welcome briefing in the evening. Here you will have an opportunity to ask any last minute questions as well as share your pre trip excitement with your group.
What's Included?
All 8 nights accommodation

Breakfast and dinner on each night of the trip, including in Chamonix and Zermatt

Handpicked Adventure Base guide(s)

Luggage transfers (apart from 2 nights in huts)

All transfers on itinerary
What's not Included?
Flights

Airport transfers to Chamonix and from Zermatt

Travel insurance

Snacks and drinks
This Trip is running on the following dates
Availability
10 spots available
WHAT TO EXPECT FROM THE ACCOMMODATION
We know the importance of having comfortable accommodation on this trip. After long days trekking it's vital to have a comfortable bed and good food to enjoy. We've handpicked hotels and other mountain accommodation along the way that we're sure you're going to love.
+ 2
Hotels, Chalets, Auberges or Gîtes
During this trip the group will spend 6 nights in good quality, comfortable hotels, chalets, auberges or gîtes, and 2 nights in mountain huts with blankets or duvets provided.
Duration

6

Internet

Wifi included

Beds

Twin sharing

Food

Half board
Mountain Huts
During this trip the group will spend 6 nights in good quality, comfortable hotels, chalets, auberges or gîtes, and 2 nights in mountain huts with blankets or duvets provided.
Duration

2

Internet

Not included

Food

Half board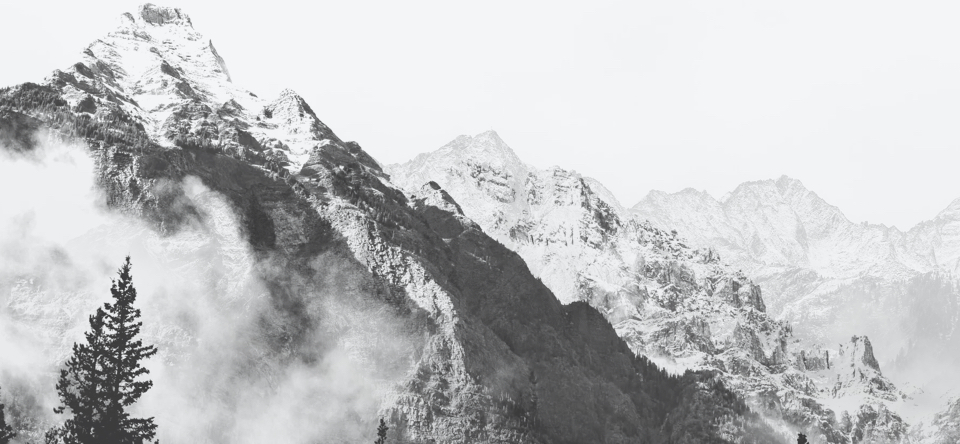 WHAT TO EXPECT
HERE'S YOUR ITINERARY 
While we try and stick to the tried and tested itinerary below, the mountain and the weather sometimes has other ideas. We will always remain as flexible as possible, which is why we only work with experienced and knowledgable guides, to make sure we can change any plans if required.
Day 1:

Arrival in Chamonix

Your trip starts in the historic French mountain town of Chamonix. Our guide will give a briefing about the days to come, and can check out clothing and gear if need be. If you need more equipment, Chamonix has a huge number of outdoor shops with a large choice of kit, so it's a great place to top up your supplies. Dinner and overnight in Chamonix.

Day 2:

Chamonix to Trient

We set off and leave Chamonix behind on the Mont Blanc Express train that drops us at the head of the valley. We begin our hike by ascending to the Aiguillette des Posettes which provides stunning panoramic views of Mont Blanc and the Chamonix Valley. We'll stop for lunch and enjoy the incredible views over Le Tour glacier and behind to the jagged peaks of the high Alps. After this we traverse along the Le Tour ski area and head over the Col de Balme and down to Trient, having officially crossed over into Switzerland.

13.5km / 1200m up / 1100m down / 6-7 hours trekking

Day 3:

Col de la Forclaz to Lac de Louvie

The family-run 'Alpage de Bovine' gives the first part of our day its name as we steadily climb the 'Bovine Trail' to the traditional summer retreat of the 'Alpage'. Next up is a descent through the gorge to a rustic cafe at Plan de L'Au and a short transfer to the remote village of Fionnay. There is now a journey into the hills along the truly stunning trail leading to the beautiful Cabane de Louvie. The spectacularly located cabane is perched some 750m above you and the challenging trail leading to it offers increasingly breathtaking panoramas across many of the 4000m peaks of the Alps. Thankfully we can get our breath back with a welcome drink at the top!

18km / 1250m up / 550m down / 7-9 hours trekking

Day 4:

Cabane de Louvie to the Cabane de Prafleuri

Traversing two cols from one high mountain hut to the next, this day is possibly the most dramatic of the trek. First thing in the morning we follow the shoreline of a glassy lake, where if we are blessed with still weather, the surrounding mountains can be perfectly reflected on the surface. The trail then leads us steeply up to a high path which meanders beneath the cliffs. We now head for the Col de Louvie passing at 2921m before descending onto the edge of the Grand Desert Glacier. The Col de Prafleuri is our next goal, taking you even higher to 2987m. Not too far away is the Cabane de Prafleuri (2624m), where we spend another peaceful evening in the mountains. Staying up at high altitude provides us the best chance to see families of ibex ('bouquetins' in French) grazing.

18km / 820m up / 550m down / 7-9 hours trekking

Day 5:

Lac de Dix to La Sage

Now that we are accustomed and acclimatised to the rigors of the mountains we start out with a climb to gain the Col de Roux. Early morning on this col with views to the glacier and the milky waters of Lac de Dix is a great start to the day. Rewarded by views of the Pigne D'Arolla and Mont Blanc de Cheilon, we descend gently to follow the lake to its end, usually passing a few whistling marmots on our way. An exciting part of the trek is up next, with a steep ascent to the Col de Riedmatten or the 'Pas de Chevre' (translating to Goats' Path) and its brand new ladders, which having been replaced in 2015, make for a much easier crossing than in previous years. The rest of the day is all downhill to the alpine village of Arolla, nestled in its very own forest of Arolla pines. Here you can have a drink and a rest before taking a transfer to La Sage where we rendez-vous with our kit bags!

22km / 1100m up / 1360m down / 8-9 hours trekking

This day involves crossing two high cols so we start early and ascend to the Col de Torrent at 2912m. The subsequent descent takes us to the green waters of the Lac de Moiry, where there is a café at the dam (hurrah!). Now we can see some of the giant peaks of the Pennine Alps, including the magnificent Dent Blanche (aptly named white-tooth). The demanding Col de Sorebois is up next – slightly shorter than the Col de Torrent it shouldn't present any difficulties. From our high point we are rewarded with fabulous vistas across to the Weisshorn, the Dent Blanche and the Zinalrothorn.

24km / 2000m up / 1850m down / 8-9 hours trekking

With just one col on the itinerary today we can relax on the gentle ascent this morning and look out for nutcracker birds which are found in these woods. Upon gaining the summer alpine meadow we traverse the mountainside on a nice undulating trail until we reach the junction of the path for two Cols; the Col de la Forcletta (2874m) and the Meidpass (2790m). Normally, we take the Forcletta as it offers great views of the glaciers and peaks of the Turtmann valley; however the decision lies with the guide and depends on conditions on the day. We usually arrive at the col around lunchtime for a welcome break. On the descent there is often an opportunity to see the increasingly rare edelweiss flower.

19km / 1315m up / 1165m down / 7-8 hours trekking

The last day of trekking does not disappoint as we start out through open woodland before heading into high pastures. Our final pass is the Augstbordpass at 2894m. Behind the pass is a descent into a bowl where we follow a rocky trail which clings to the mountainside. We stop at the Twära viewpoint for a magnificent view into the Mattertal (although the Matterhorn mountain remains elusive until reaching Zermatt!). We then begin our descent to the pretty hamlet of Jungu, followed by a final steep section to the town of St. Niklaus. There is an option to save your knees and take the "characterful" cable car down from Jungu (not included) which eliminates the final 1000 metres of descent. From St Niklaus we take a short train or taxi ride into the iconic town of Zermatt and see its pride – the Matterhorn. We enjoy a final meal together here contemplating the highs of the week before falling into bed.

16km / 1070m up / 1765m down / 7 hours trekking

Departure after breakfast.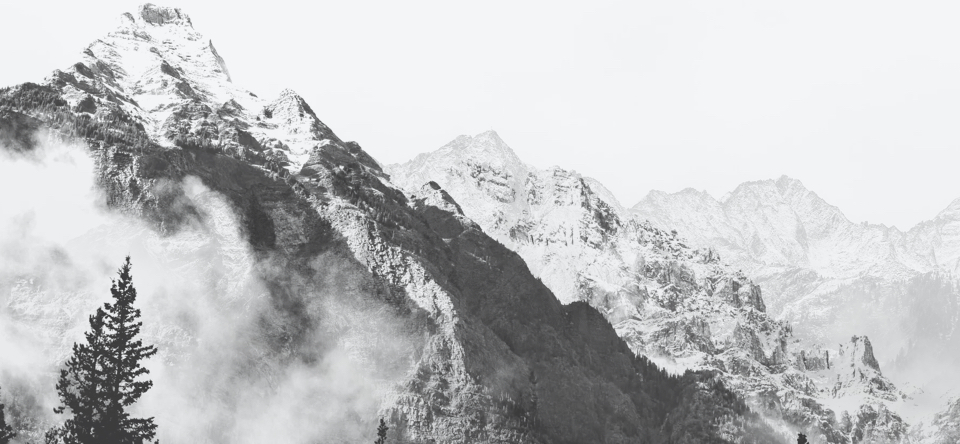 Frequently asked questions about this adventure
Meet your guides for this adventure
Ben
Mountain Leader
Ben is a fully qualified British UIMLA International Mountain Leader with Swiss and French equivalence and he is also a fully-qualified Swiss Brevet Fédéral Ski Instructor and an ISIA card holder and an accomplished outdoor educator and a qualified Outdoor Education and Geography teacher. He has been based in the Alps for a long time and has extensive knowledge on a whole variety of treks and adventures. Ben brings a whole bunch of experience to our guiding team, having worked as an Expedition Leader in challenging environments around the world in countries such as Borneo, Mongolia, Morocco and Costa Rica and at home in the European Alps, responsible for the safety and success of expeditions for many years. His passion for the mountains is infectious and he loves sharing a summit photo or long-distance trek with our community.
Emily
Mountain Leader
Emily is a British UIMLA International Mountain Leader/Guide and works as one of our lead trekking guides. She has a strong teaching background with Geography being her speciality which combined with her passion for adventures in the outdoors makes her a highly enjoyable person to spend time with on our trips. She fills our trips with positive energy alongside her vast experience and super skillset of navigating the alpine trails she knows so well. She's one of our most experienced guides and is based full time in the Chamonix valley and also a fluent French speaker. She is a passionate runner and has taken on some mega challenging races such as the Marathon du Mont Blanc and the CCC ultra marathon du Mont Blanc. We're sure you'll have a great time on one of Emily's trips.
Alistair
Mountain Leader
As well as being a fully qualified UIMLA International Mountain Leader/Guide, Alistair is also a qualified Wilderness Medical First Responder (WEMSI), and spent 15 years working as a ski instructor. His passion for the outdoors has made him realise we all have a personal responsibility to lessen our impact on the planet. He eats a plant-based diet, has not owned a car for over 7 years and has gone from a career of travelling the world incessantly to staying in one place and connecting with nature that can be accessed from his home in the Alps. Alistair brings a well of life experience to our trips and is a joy to share the trails with. He believes it is his duty to share his passion for the mountains and a simple life and to encourage people to reconnect with nature and all that this brings in the way of health benefits both mentally and physically - working as a hiking guide provides a perfect outlet for this.
Becki
Mountain Leader
Becki is a British fully qualified UIMLA International Mountain Leader/Guide and works as one of our lead trekking guides. She is highly experienced and super fun to trek with. Alongside here UIMLA leadership she is also a BASI ski instructor and an experienced international mountain leader having led groups on expeditions China, Bolivia, Morocco, Ecuador, Costa Rica and more. She has a passion for trail running and has also undertaken some incredibly challenging races. She's extremely modest about her achievements so you will have to bug her on one of our trips for all the stories. Her energy is infectious and alongside her attention to detail and well thought out guiding approach she always finds ways of bringing everyone together to create memorable experiences.
Are you ready?
Our adventures are attributed a difficulty level from A to E. This Haute Route Trek trip is rated Level B, for those with some prior experience We recommend you only book a trip that reflects your ability.
For beginners and newcomers
You're not quite sure where to start but you're hungry for an adventure.
Little / no prior experience
Usually less then a week in distance
No technical skills required
Basic level of fitness
For those with some prior experience
You have some previous experience in the outdoors, whether that's hiking, skiing or climbing.
You will either be starting to venture into more technical terrain or slightly more 'aggressive' environments
Moderate fitness
Some basic skills
Think you've got this?
This trip is at this level
For accomplished adventurers
You have a fair amount of experience climbing, hiking or skiing more technical terrain.
You're comfortable on sustained adventures and you call yourself a 'hardened' adventurer.
You're not quite George Mallory but you subscribe to his 'because it there' attitude.
Fit & Strong
Ready to test those learnt skills on the next challenge
Comfortable in most types of environments
Very fit
Some level of technical skills
You've been on more adventures than you've had hot dinners and you've built up a crafty skill set to tackle most challenges out there.
Good technical skills and knowledge
Good experience
Very fit
READY TO TREK FROM CHAMONIX TO ZERMATT?
We hope this page has described all the information you need, but don't hesitate to ask us if you require a little more. If you're ready to book, follow the link below.
Deposit/Book Now