Courses
Chamonix: Winter Alpine Skills
Our popular Alpine Skills course set in November and December, which are wilder, colder, often snowy and far quieter than the busy summer months in the Alps. The focus is on learning essential mountain skills such as crevasse rescue, ice climbing, roping up on glaciers all in a high mountain environment.
Adventure Snapshot

Duration

4 Nights

Start Location

Chamonix, France

Date(s)

November - December

Price

From €995.00
Book Now from €995.00
+ 12
GO OFF THE BEATEN TRACK ON A WILDERNESS ADVENTURE
Early Winter in the Alps is a beautiful time of year and far quieter than the busy summer months. The focus of this trip is on learning essential mountain skills such as crevasse rescue, ice climbing, roping up on glaciers, and climbing confidently on different terrain. You will stay in the self-catering winter rooms in a small cosy mountain hut above the Chamonix valley. Along with the guide you will be cooking your own food on gas stoves, fending for yourselves as the huts are unstaffed during the this period.

By the end of the trip you will feel more confident in the high mountains as well as gaining self-sufficient skills and experience. The aim of this trip is to make you feel ready to tackle your next mountain adventure and experience the mountains in slightly harsher conditions. As it is the beginning of Winter, expect the unexpected.

YOUR ADVENTURE STARTS HERE
WHO IS THIS FOR?
You will need to come with a high level of fitness and be accustomed to being on your feet with a heavy backpack (5-10kg) for 5-8 hours per day. We recommend some basic mountain experience before signing up to this trip although you do not need to be well versed in specific techniques - that's what you're here to learn! However, a little mileage in the legs goes a long way in making this trip more manageable.
Plenty of determination is needed to keep you going throughout the trip. While this adventure is open to fairly inexperienced mountaineers, please note that doesn't mean it's physically easy.
Not sure whether you're ready? No sweat! Drop us a note and we'll be happy to talk it through with you.
Adventure Overview

Duration

4 Nights

Start Location

Chamonix, France

Date(s)

November - December

Guide Ratio

1:3

Ability

Level B

Level B

You have some previous experience in the outdoors, whether that's hiking, skiing or climbing. You will either be starting to venture into more technical terrain or slightly more 'aggressive' environments. Let's dial it up!

Price

From €995.00
See real footage of previous expeditions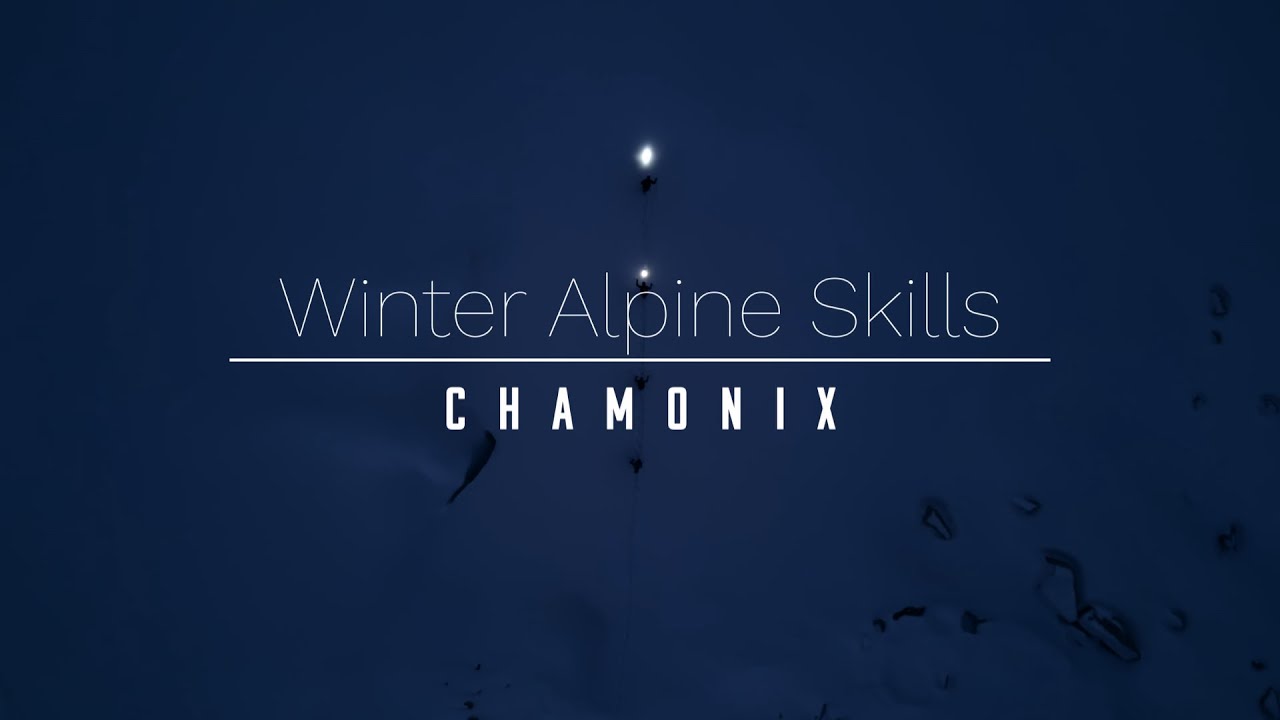 Chamonix Winter Alpine Skills
01:55
A little taster of a snowy winter adventure.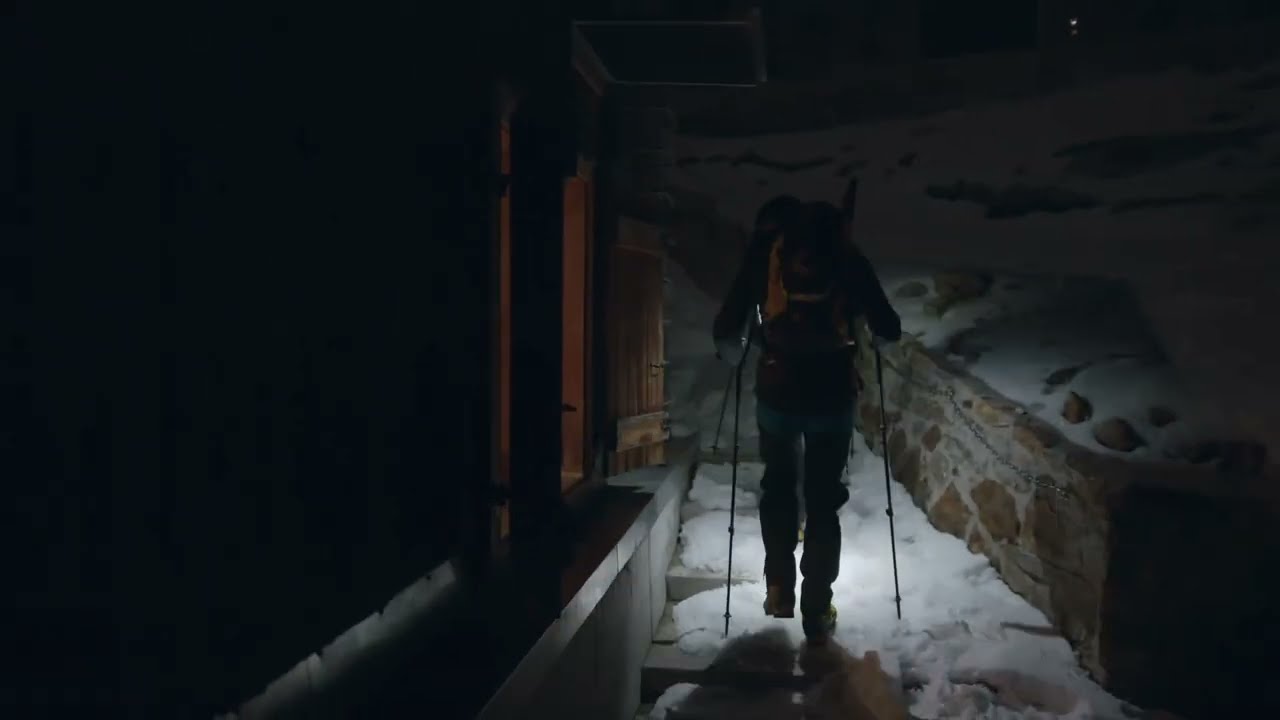 Wild & Remote
00:22
You're on your own in the mountains. Learn how to operate in this environment.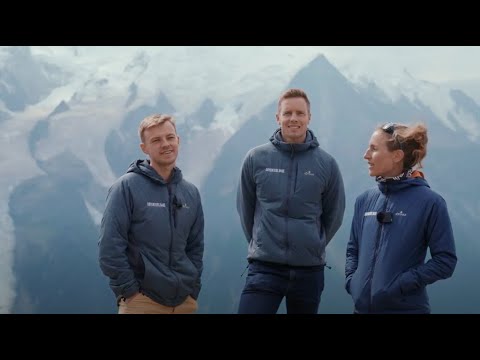 Meet The Team
01:48
Introducing our crack squad of mountain lovers and adventure junkies. We spend most of our days plotting, planning and building some of the very best trips out there for you all to enjoy.
Kit & equipment required for this adventure
Certain items can be rented from Adventure Base such as crampons, ice axe, helmet and harness (You are able to add these to your cart at checkout). We use the latest kit from Black Diamond meaning you'll be using quality equipment and our rental options are cheaper than if you were to rent it from a local shop when you get here. Win! (Note: Your kit might vary sightly from the images below)
Please note this is a guide and you may be required to rent or purchase last minute equipment on arrival dependent on the weather and changes in itinerary. For the full downloadable Winter Alpine Skills kit list please click here.
Rent locally
Ice axe
Straight shaft for general mountaineering
Rent locally
Crampons
12 point steel mountaineering crampons
Rent locally
Helmet
Standard hard plastic climbing specific helmet.
Rent locally
Harness
Standard climbing harness
Category 4 sunglasses
Must have high level of sun glare reduction and good UV protection.
Goggles
Just in case you hit bad weather
Sun block
For your nose and lips
Hardshell Jacket
GORE-TEX® or Similar
Softshell Jacket
Light technical jacket, ideally with a hood.
Hardshell Trousers
GORE-TEX® or similar
Softshell Trousers
Stretch, durable mountaineering trousers.
Thermal Tops
Keep them light and thin.
Thermal Bottoms
Keep them light and thin.
Lightweight fleece
Something light and thin.
Tech T-Shirts
Highly breathable, lightweight synthetic technical t-shirt.
Thermal socks
Good walking socks are required
Mountaineering Gloves
Thick and built for the cold
Lighter gloves
Thinner to be used for mid mountain conditions and glacial walking.  Look for a pair with good grip.
Head torch
Don't forget to pack spare batteries. They're essential
Warm Hat
Ideally thin and single layered so it can fit under the helmet.
Sun Hat
Choose your hat of choice as long as it shields you from the sun.
First aid kit
Blister kit, paracetamol, etc
Cash / credit card
For extra costs such as drinks and snacks
B2 Boots
Slightly more flexible and lighter than a B3 boot.
Rent locally
B3 Boots
Sleeping bag
Rated to -15 °C comfort temperature
FINER DETAILS
YOUR ADVENTURE PACKAGE
On arrival day you meet with your guides and fellow climbers at the accommodation for a welcome briefing and dinner in the evening. Here you will have an opportunity to ask any last minute questions as well as share your pre-trip excitement with your group.
What's Included?
3 days of learning alpine skills

2 nights hotel accommodation in Chamonix half board

2 nights in a mountain hut full board

IFMGA Adventure Base guide

All transport within the itinerary

All group equipment and food supplies
What's not Included?
Airport Transfers (approx. €45)

Additional nights in Chamonix if required

Personal equipment

Personal insurance

Personal snacks and drinks
This Trip is running on the following dates
Join the waiting list
Adventure: Chamonix: Winter Alpine Skills
OUR CHAMONIX ACCOMMODATION
When not climbing the mountain we know the importance of having a comfortable base. That's why we've chosen this mountain lodge with it's super comfortable rooms and warm atmosphere for your first and last night of the trip. But don't let that nice linen and warm showers win your favour just yet. Wait until you've experienced a good old mountain hut with its basic, yet charming amenities and friendly hosts. We bet you go home missing the huts more!
+ 3
Chamonix
The lodge is an excellent base for our Mont Blanc trip. With stunning views of the mountain, it's well placed and just a few minutes walk from Chamonix centre. Rooms are on a twin or triple share basis with en suite bathrooms. Breakfast and dinner is included in your stay and is always plentiful. There is also a bar for the evenings, with some lovely outdoor space to relax in after the climb.
Duration

2 Nights

Internet

Wifi included

Beds

Twin / triple rooms

Food

Half Board
Alpine Hut
We'll spend 2 nights staying up in the high Alpine environment. We choose the quieter huts for this time of year where we will cook our own food over gas cookers and be completely self-sufficient. It all adds to a real wild adventure. The sleeping arrangement is in dormitories with blankets provided.
Duration

2 Nights

Internet

Not included

Beds

Dormitory beds

Food

Half Board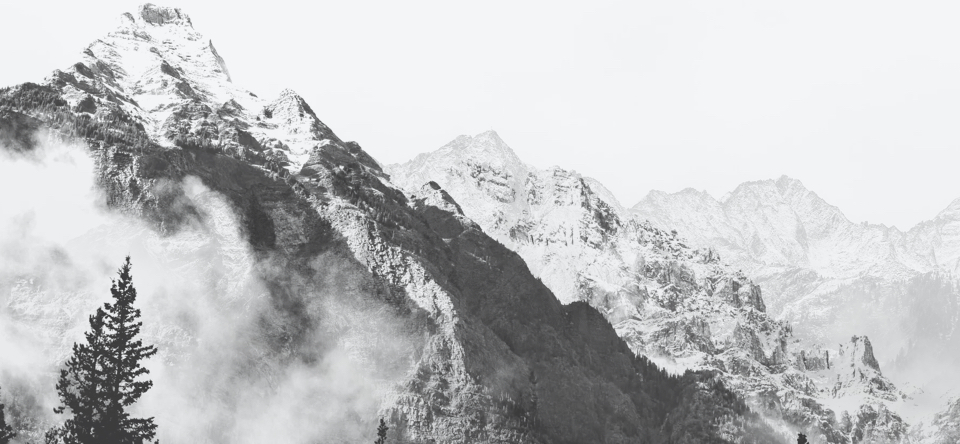 WHAT TO EXPECT
HERE'S YOUR ITINERARY 
While we try and stick to the tried and tested itinerary below, the mountain and the weather sometimes has other ideas. We will always remain as flexible as possible, which is why we only work with experienced and knowledgeable guides, to make sure we can change any plans if required.
Arrive in Chamonix. Get to know the guides and other members of the group over a delicious 3 course evening meal. Overnight in the hotel.

Day 2:

Approach the mountain hut, first day of skills

As all the cable cars are closed during this period, we will hike up on foot to access the high mountains (3hrs) and we will carry our overnight gear and food with gas cookers (the huts aren't staffed at this time of year). It will feel more like an expedition, and it will be quiet in the mountains making it more of an 'out there' experience. In the afternoon we will cover some basic skills before it's time to cook dinner, enjoy the magnificent sunset and settle in for the night. Overnight in the hut.

Day 3:

Skills progression on the glacier

Today we take a full day of learning and progressing essential alpine skills. We'll cover things like crevasse rescue, ice climbing and general rope techniques to stay safe in wild high mountain terrain. By the end of the day you will have a better understanding of how to be more self-sufficient in the mountains. Overnight in the hut.

Day 4:

Climb a nearby peak

Our final day is aimed at putting the skills learned together and climb a nearby peak (somewhere around the 3500m altitude mark). During the climb the guide may hand over some of the control to the group at certain times to allow for group members to lead and learn what that is like. The aim is to summit the peak, and then head back to the hut, eat a nice lunch before descending to the valley and back to the hotel for a welcome hot shower and dinner. Overnight in the hotel.

Departure after breakfast.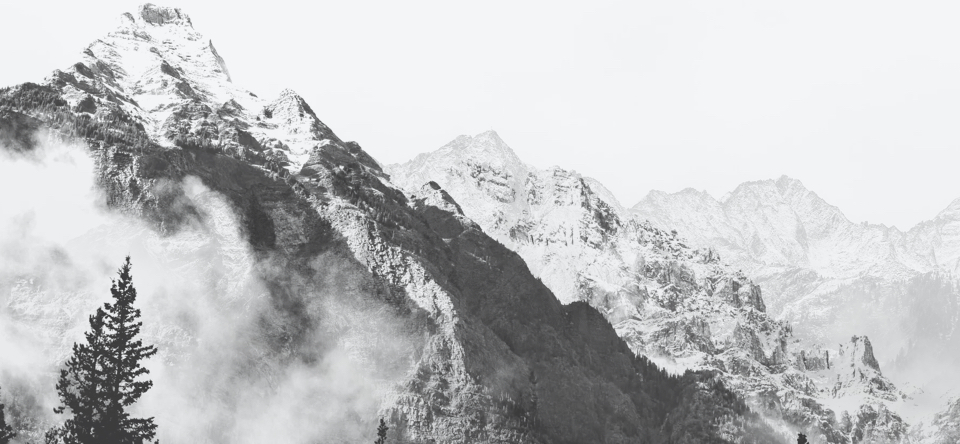 Meet your guides for this adventure
Tom
IFMGA Guide
Tom was born in the US then moved to the UK aged 11 before quickly pursuing his passions in the mountains and reaching the top level he is at today. Tom has made the French Alpine town of Chamonix his home since 2009 and is vastly experienced in all mountain disciplines having completed some incredible first ski descents and countless mountaineering and rock climbing routes.
Pablo
IFMGA Guide
Pablo is originally from a small mountain village in Spain and came to Chamonix with only one dream to become a mountain guide. Based in Chamonix since 2013, Pablo made the Alps his playground as a guide and as an alpinist and has climbed many of the classic alpine routes. He combines mountain guiding with helicopter rescue work in Spain during the off seasons.
Miha
IFMGA Guide
Miha is an IFMGA guide from Slovenia based between the beautiful Julian Alps and Chamonix. He has been climbing for over 20 years all over the world, including expeditions to Nepal, Tibet, India, Pakistan, USA, Mexico and Peru. He summited an 8000er on his first expedition to the Himalaya, did a first ascent on the previously unclimbed Lasher peak in the Himalaya and climbed El Capitan and many routes over the Alps.
Roger
IFMGA Guide
Roger has spent over 15 years guiding around the world. He is a Guide instructor at the Spanish School of Guides and is fascinated by discovering mountains with clients. Roger has a big passion about showing people his beloved mountains and sharing climbs and descents with skis.
Are you ready?
Our adventures are attributed a difficulty level from A to E. This Chamonix: Winter Alpine Skills trip is rated Level B, for those with some prior experience We recommend you only book a trip that reflects your ability.
For beginners and newcomers
You're not quite sure where to start but you're hungry for an adventure
Little / no prior experience
Shorter time duration
No technical skills required but keen to learn
Basic level of fitness
For those with some prior experience
You have some previous experience in the outdoors, whether that's hiking, skiing or climbing, and are keen to build on that
You will either be starting to venture into more technical terrain or slightly more challenging environments
Some basic skills
Moderate fitness
Think you've got this?
This trip is at this level
For accomplished adventurers
You enjoy challenging yourself physically and mentally
You're comfortable on multi-day adventures and you call yourself an avid adventurer
You're not quite George Mallory but you subscribe to his 'because it is there' attitude
Strong level of fitness
You're ready to test your skills on the next challenge
You're comfortable in most types of alpine environments
Some level of technical skills
Strong level of fitness
You've been on multiple adventures and have built up a solid skillset to tackle most challenges out there
Good technical skills and knowledge
Experienced in alpine/mountains environments
Very high level of fitness
READY TO LEARN SOME SKILLS?
We hope you've found all the information you need above, but if not don't hesitate to get in touch. If you're ready to book, follow the link below.
Deposit/Book Now