Skiing
Austria, Otztal Ski Tour
The Otztal ski tour is a stunning link up of beautiful Austrian mountain huts and peaks in the wild Tyrol region of the Alps. The ski terrain in this region is suited for those looking to tackle their first 'hut to hut' ski tour or for those interested in mellower skiing compared to the Northern Alps (such as the Haute Route or Bernese Oberland). You can expect shorter ski tour days, more comfortable huts and a great introduction to the world of multi day ski touring.
Adventure Snapshot

Duration

1 Week

Start Location

Innsbruck, Austria

Date(s)

March - April

Price

From €1650.00
Book Now from €1650.00
+ 7
OTZTAL SKI TOUR
The Otztal ski tour is located in the Tyrol region of Austria with easy access via Innsbruck. This 6 day, 7 night ski adventure is perfect for any ski tourer looking to explore some lesser known peaks and quieter routes. Linked up by comfortable mountain huts, this hut-to-hut ski tour covers a horseshoe shape across beautiful peaks including Mt Similaun, Fineil Spitze and Wildspitze; the highest peak in the Otztal region at 3770m. If you're not quite ready for a multi day ski tour, why not try our course below:

Ski Touring Intro Trip

YOUR ADVENTURE STARTS HERE
WHO IS THIS FOR?
You should be fit enough for 6 hut to hut days of hard work (5-8h/day of uphill work out) and capable of skiing in different types of off-piste snow conditions. You will also need previous ski touring experience at the very least an introduction course. This is a tough but rewarding journey across one of the best ski routes in the Alps and it can only be enjoyed fully if you are well prepared.
If you're a confident off-piste skier but have never ski toured before then you can jump on to one of of our intro to ski touring courses (Learn more here ). If you're still not sure whether you're ready, no sweat! Get in touch and we'll be happy to talk it through with you.
Adventure Overview

Duration

1 Week

Start Location

Innsbruck, Austria

Date(s)

March - April

Guide Ratio

6:1

Ability

Level B

Level B

You have some previous experience in the outdoors, whether that's hiking, skiing or climbing. You will either be starting to venture into more technical terrain or slightly more 'aggressive' environments. Let's dial it up!

Price

From €1650.00
LIVE THE ADVENTURE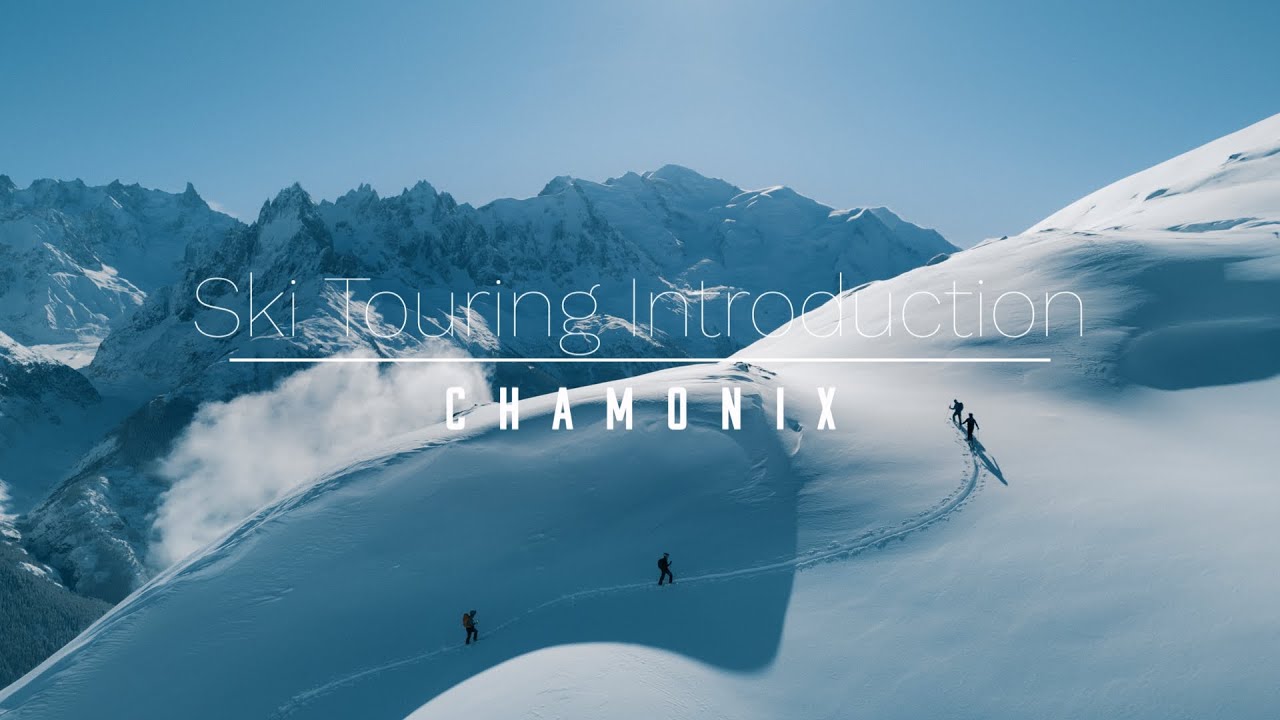 Our Ski Touring Intro Trip
01:48
Are you tired of the same old ski slopes, crowded lifts, and grumpy chairlift operators? Do you want to add a little excitement to your ski holiday? Well, my friend, it's time to try something new - a ski touring trip in Chamonix!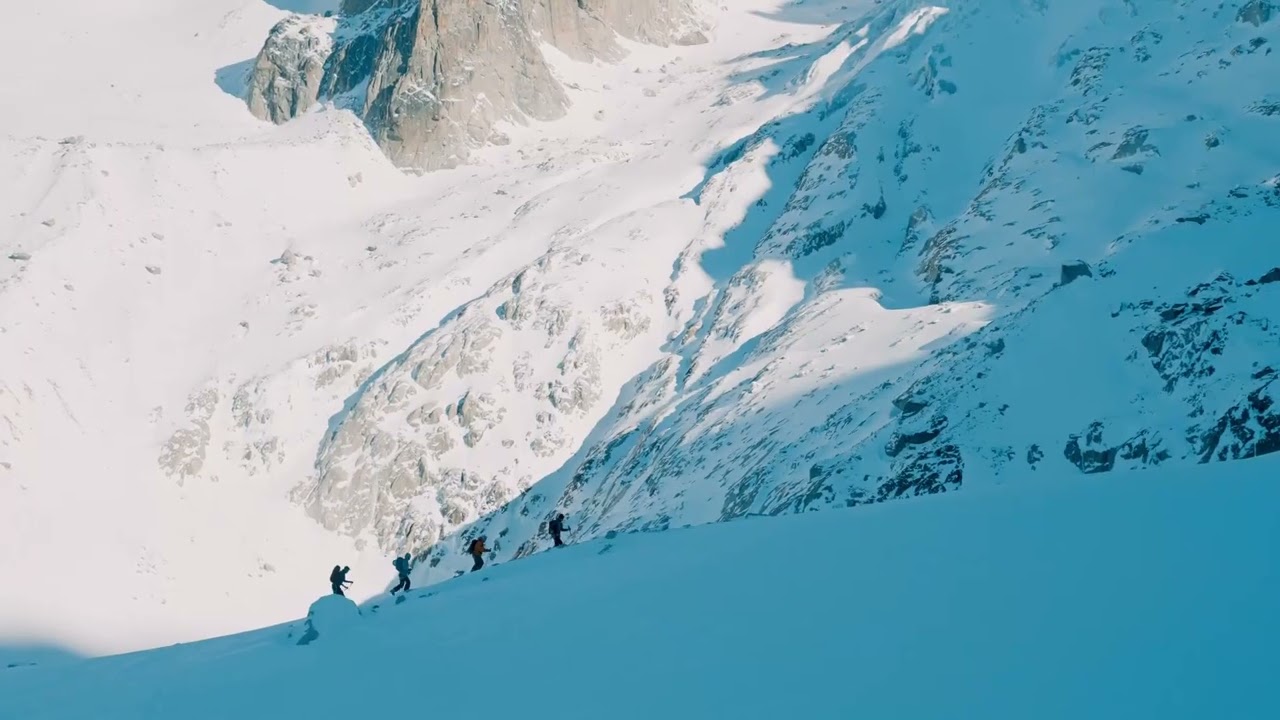 Ski Time with Adventure Base
00:23
Skis, powder, skins, crampons... are there many things better than a ski adventure?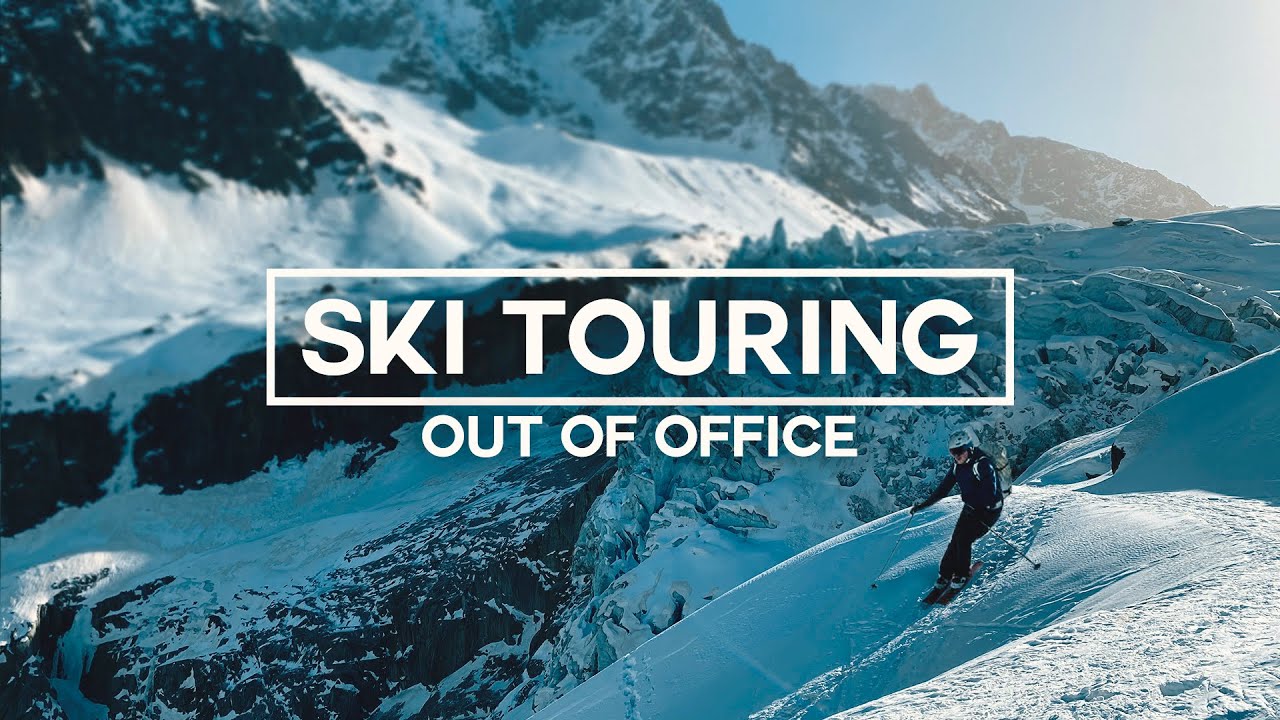 Ski Touring
04:22
We have a rule that every month we get out of the office, away from the noise and in to the great outdoors. This month Olly decided ski touring was the ticket, so we headed off to the Refuge d'Argentiere. Very hot for February but a great way to escape the noise of office life. Enjoy.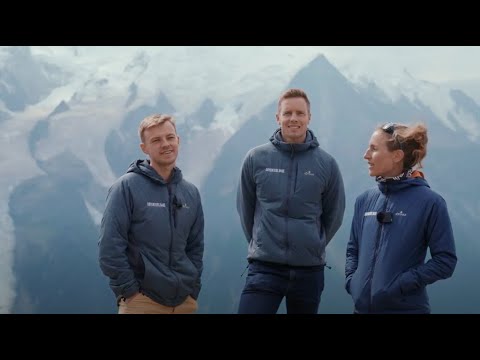 Meet The Team
01:48
Introducing our crack squad of mountain lovers and adventure junkies. We spend most of our days plotting, planning and building some of the very best trips out there for you all to enjoy.
EQUIPMENT REQUIRED FOR THIS SKI TOUR
Please note this is a guide and you may be required to rent or purchase last minute equipment on arrival dependent on the weather and changes in itinerary. Items can be rented or bought locally in Innsbruck.
For the full downloadable Otztal Ski Tour kit list please click here.
Skis & Skins
Ski Crampons
Ski Touring Boots
Ski Poles
Rent locally
Helmet
Standard hard plastic climbing specific helmet.
Rucksack
Mountaineering-specific 35-40L backpack
Transceiver
Probe & Shovel
Down Jacket
Lightweight and thin down jacket.
Hardshell Jacket
GORE-TEX® or Similar
Softshell Jacket
Light technical jacket, ideally with a hood.
Lightweight fleece
Something light and thin.
Tech T-Shirts
Highly breathable, lightweight synthetic technical t-shirt.
Thermal Tops
Keep them light and thin.
Hardshell Trousers
GORE-TEX® or similar
Softshell Trousers
Stretch, durable mountaineering trousers.
Thermal Bottoms
Keep them light and thin.
Thermal socks
Good walking socks are required
Sun Hat
Choose your hat of choice as long as it shields you from the sun.
Warm Hat
Ideally thin and single layered so it can fit under the helmet.
Sleeping bag silk liner
You don't need a sleeping bag itself, as blankets are provided in the huts
Sun cream
Factor 30-50 High Mountain sunscreen
Lighter gloves
Thinner to be used for mid mountain conditions and glacial walking.  Look for a pair with good grip.
Fleece windproof gloves
First aid kit
Blister kit, paracetamol, etc
Cash / credit card
For extra costs such as drinks and snacks
Water bottles
You must be able to carry at least 2L of water in your backpack
Sunglasses
Goggles
Just in case you hit bad weather
Lip balm
"A really knowledgable team and a great set of people to spend a lot of time with as well. I'd definitely use them again on our next trip to the Alps."
"Fantastic tour, Olly organised the trip excellently and Federico (the guide) was magnificent. A great week!"
Adventure Base delivered the most incredible adventure for my 40th with a group of my close friends. Although it was harder than we expected we all pulled through and I can't thank your team enough for making this such a great trip.
Haute route was a bucket list for me - skied for years but never did much ski touring and always wanted to ski past the Matterhorn! Thanks AB for delivering.
FINER DETAILS
YOUR ADVENTURE PACKAGE 
On arrival day you meet with your guides and fellow skiers at the accommodation for a welcome briefing in the evening. Here you will have an opportunity to ask any last minute questions as well as share your pre trip excitement with your group.
What's Included?
5 nights in mountain huts half board

2 nights in an Innsbruck hotel bed and breakfast

Welcome dinner on the first night in Innsbruck

Adventure Base hand picked IFMGA ski guide

All taxi costs included within the trip

6 days of incredible ski touring
What's not Included?
Flights and airport transfers to the hotel

Personal snacks, lunch and drinks in the huts

Personal travel insurance

Kit hire
This Trip is running on the following dates
What to expect from your accommodation
When not skiing we know the importance of having a comfortable base. The hotel in Innsbruck is the perfect spot to start and finish the trip. But don't let that nice linen and chocolate on the bed win your favour just yet. Wait until you've experienced a good old mountain hut with its basic, but charming amenities and friendly hosts. We bet you go home missing the huts more!
Innsbruck
The hotel in Innsbruck is a great spot that is easily reached by a short taxi ride or bus journey from the Airport. We pair you up in comfortable twin and triple rooms, with single rooms available on request. There is a wellness area available to guests, as well as a great restaurant for your evening meals. You will spend your first and last night of the trip here with the guide and the rest of the group. The evening meal on the first night is included.
Duration

2 Nights

Internet

Wifi included

Beds

Twin / Triple shared

Food

Breakfast
+ 2
Mountain Huts
Along the Otztal Ski Tour we will stay in a variety of mountain huts including the Martin Busch Hutte, Similaun Hutte, Hochjoch Hospiz Hutte and the Vernagt Hutte. Beautiful, remote mountain huts that offer a warm welcome, tasty food and a nice place to sleep.
Duration

5 nights

Internet

Not included

Beds

Dorm rooms

Food

Half board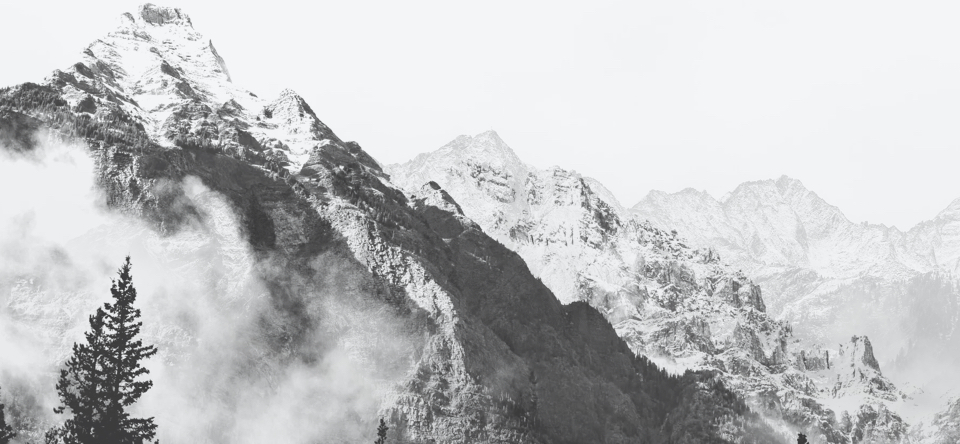 WHAT TO EXPECT
HERE'S YOUR ITINERARY 
Please note this is a suggested itinerary only. While we try and stick to the tried and tested itinerary below, the mountain and the weather sometimes have other ideas. You must be capable of sticking to the required group pace in order to complete the tour. If ability or fitness is hindering the trip, you may be asked to drop out of the tour at your own expense. For the full Itinerary please click here.
Day 1:

Arrival Day in Innsbruck

On arrival day in Innsbruck you meet your guides and fellow skiers at the accommodation for a welcome briefing and dinner in the evening. We'll discuss your equipment and the current weather and mountain conditions so that we all feel ready for the challenge ahead.

Day 2:

Approach the Martin Busch Hutte (2501m)

Transport to Vent (1hr15mins) and climb to Martin Busch Hutte. We will spend the afternoon skiing and doing a basic avalanche safety course to fully prepare everyone for the days ahead before we tuck in for the night after a delicious warm dinner.

600m ascent (3hrs)

Day 3:

Climb Hinter Schwarzen Joch (3393m)

Today is our first full day in the mountains. After a hearty breakfast we set out on a ski tour above Martin Busch Hutte, to climb Hinter Schwarzen Joch (3393m). Its a great day out and we head back to the same hut so we can pack light for the day.

900m ascent, 900m descent (5-6hrs)

Day 4:

Climb Mt Similaun (3606m)

Today we make our way onwards to the next hut, via a climb of Mt Similaun, 3606m, with a great ski descent down to the Similaun Hutte for a nice cold beer and overnight stay.

1100m ascent, 1100m descent (6-7hrs)

Day 5:

Hauslabjoch (3280m) and Fineil Spitze (3447m)

Onwards today to climb Hauslabjoch, 3280m and ski down a great slope and then climb up towards Fineil Spitze 3447m for the second summit of the day. We then ski down and climb towards our next destination the Hochjoch Hospitz hut, 2417m, 500m, 5-6h

750m ascent, 1250m descent (6-7hrs)

Day 6:

Fluchtkogel (3500m)

Today we climb Fluchtkogel (3500m), a long and steady ascent to a wonderful summit with great views. From here its a great descent down to the Vernagt Hut for the night.

1100m ascent, 950m descent (5-6hrs).

Day 7:

The big one: Wildspitze (3770m)

Today is THE day. We climb the iconic Wildspitze, 3770m, the highest peak in the Otztal region. From here its a long and enjoyable ski down to Vent. We take our transport back to Innsbruck and celebrate our accomplishment of completing the Otztal Ski Tour.

1100m ascent, 1800m descent (7-9hrs)

After a well deserved nights' sleep in the cosy hotel, its time for one last breakfast before the trip ends and you make your journey home.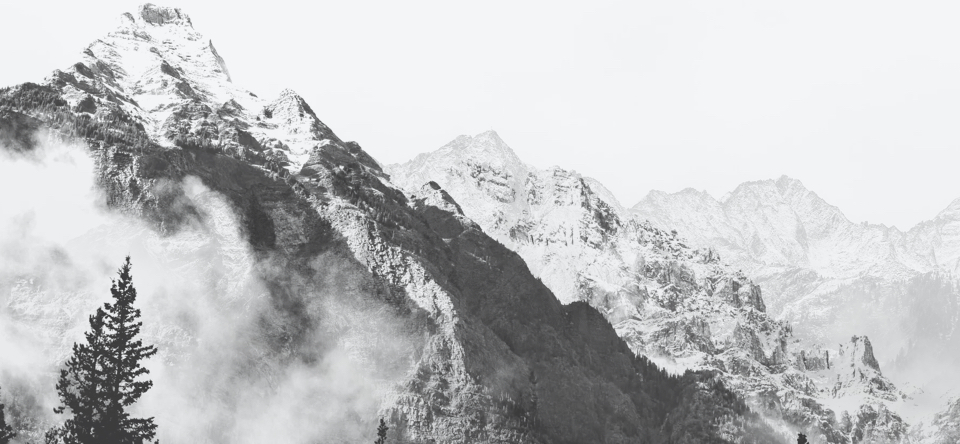 MEET THE GUIDES
Miha
IFMGA Guide
Miha is an IFMGA guide from Slovenia based between the beautiful Julian Alps and Chamonix. He has been climbing for over 20 years all over the world, including expeditions to Nepal, Tibet, India, Pakistan, USA, Mexico and Peru. He summited an 8000er on his first expedition to the Himalaya, did a first ascent on the previously unclimbed Lasher peak in the Himalaya and climbed El Capitan and many routes over the Alps.
Pablo
IFMGA Guide
Pablo is originally from a small mountain village in Spain and came to Chamonix with only one dream to become a mountain guide. Based in Chamonix since 2013, Pablo made the Alps his playground as a guide and as an alpinist and has climbed many of the classic alpine routes. He combines mountain guiding with helicopter rescue work in Spain during the off seasons.
Fede
IFMGA Guide
"My favorite mountain is the Midi d'Ossau, in the Pyrenees. It is a volcanic and unique mountain, that a stands out from the other peaks around. It is a huge fortress with many different features that provides incredible rock climbing routes, and the most important thing is that is 20 minutes from my house ;)"
Roger
IFMGA Guide
Roger has spent over 15 years guiding around the world. He is a Guide instructor at the Spanish School of Guides and is fascinated by discovering mountains with clients. Roger has a big passion about showing people his beloved mountains and sharing climbs and descents with skis.
Jon
IFMGA Guide
"If asked about my favourite mountain or mountain range, it wouldn't be easy to answer since perfect places to climb, ski or explore can be found all over the world. But, if I had to choose one, I think I'd say the Pyrenees, not very high, but wild and still quite unknown: the mountains where I learnt when I was a child and where I can still live great adventures far from the crowd".
Are you ready?
Our adventures are attributed a difficulty level from A to E. This Austria, Otztal Ski Tour trip is rated Level B, for those with some prior experience We recommend you only book a trip that reflects your ability.
For beginners and newcomers
You're not quite sure where to start but you're hungry for an adventure
Little / no prior experience
Shorter time duration
No technical skills required but keen to learn
Basic level of fitness
For those with some prior experience
You have some previous experience in the outdoors, whether that's hiking, skiing or climbing, and are keen to build on that
You will either be starting to venture into more technical terrain or slightly more challenging environments
Some basic skills
Moderate fitness
Think you've got this?
This trip is at this level
For accomplished adventurers
You enjoy challenging yourself physically and mentally
You're comfortable on multi-day adventures and you call yourself an avid adventurer
You're not quite George Mallory but you subscribe to his 'because it is there' attitude
Strong level of fitness
You're ready to test your skills on the next challenge
You're comfortable in most types of alpine environments
Some level of technical skills
Strong level of fitness
You've been on multiple adventures and have built up a solid skillset to tackle most challenges out there
Good technical skills and knowledge
Experienced in alpine/mountains environments
Very high level of fitness
READY TO TAKE ON THIS EPIC CHALLENGE?
We hope you've found all the information you need above, but if not don't hesitate to get in touch. If you're ready to book, follow the link below.
Deposit/Book Now