Treks
Tour Du Mont Blanc
The Tour du Mont Blanc trek is an incredible opportunity to completely immerse yourself in the mountains and enjoy the natural beauty of the seven valleys that surround western Europe's highest mountain.
Adventure Snapshot

Duration

9 Days

Start Location

Chamonix, France

Date(s)

June - September

Price

€1895
Start your adventure
+ 26
TREK THROUGH SWITZERLAND, ITALY & FRANCE
The Tour du Mont Blanc trek is an incredible opportunity to completely immerse yourself in the mountains and enjoy the natural beauty of the seven valleys that surround western Europe's highest mountain. The trek offers an unusual variety of spectacular scenery and varied walks and you are sure to come away from this week refreshed and invigorated, if a little creaky at the joints.

The route crosses three borders (France, Italy and Switzerland), climbs over six passes, traverses beneath huge glaciers, and meanders through beautiful alpine meadows and picture-book villages. That's right, this is a truly memorable journey and one of worlds classic long-distance hiking routes.

Throughout the trek we are rewarded with splendid views of some of the Alps most beautiful peaks; Mont Blanc (4810m), Aiguille Verte (4122m), Les Drus, Grand Jorasses and many more. The full route is 166km's long with over 10,000m of ascent and descent but don't expect to cover all of that off. The itinerary has been created to show you the best of the route meaning there are a few transfers involved. Consider our route the highlights of the trip.


YOUR ADVENTURE STARTS HERE
WHO IS THIS FOR?
The Tour du Mont Blanc Trek is well suited to fit hillwalkers, capable of trekking for 7 days in a row carrying a light (5-8kg) rucksack. We follow footpaths each day and the terrain is hilly! We stay in a mixture of mountain refuges and local hotels, gites and B&Bs during the trek, which all provide basic but comfortable lodging and good food. This helps keep our packs light carrying only snacks, clothing and essentials.
There will be vehicle support during the trip where possible, so a change of clothes is never far away and this helps to keep the packs light.Not sure whether you're ready? No sweat! Drop us a note and we'll be happy to talk it through with you. 
Adventure Overview

Duration

9 Days

Start Location

Chamonix, France

Date(s)

June - September

Guide Ratio

10:1

Ability

Level B

Level B

You have some previous experience in the outdoors, whether that's hiking, skiing or climbing. You will either be starting to venture into more technical terrain or slightly more 'aggressive' environments. Let's dial it up!

Price

€1895
ENVIRONMENTAL RESPONSIBILITY
Great news! Your place on this adventure is carbon offset along with our footprint in creating it. To learn more about what we're doing head to our 'about us' page.
EQUIPMENT REQUIRED FOR THIS TRIP
Please note this is a guide and you may be required to rent or purchase last minute equipment on arrival dependent on the weather and changes in itinerary.
Rucksack
Mountaineering specific 35-40L backpack
Hiking shoes / Trail Shoes
Good grip and ankle support is recommended
Softshell Jacket
Light technical jacket, ideally with a hood.
Lightweight fleece
Something light and thin.
Thermal Tops
Keep them light and thin.
Tech T-Shirts
Highly breathable, lightweight synthetic technical t-shirt.
Thermal Bottoms
Keep them light and thin.
Softshell Trousers
Stretch, durable mountaineering trousers.
Warm Hat
Ideally thin and single layered so it can fit under the helmet.
Sun Hat
Choose your hat of choice as long as it shields you from the sun.
Waterproof jacket
Waterproof pants
Side-leg zippers are helpful
Thermal socks
Good walking socks are required
Shorts
Good to have for approaches to the mountain huts especially in warmer temperatures
Fleece windproof gloves
Sunglasses
At least cat 4 and ideally with limited gaps at the sides
Sun cream
Factor 30-50 High Mountain sunscreen
Water bottles
You must be able to carry at least 2L of water in your backpack
Trekking Poles
Foldable poles are best
Sleeping bag
Rated to -15 °C comfort temperature
Trekking Towel
Head torch
Don't forget to pack spare batteries. They're essential
ID and documents
Passport / Drivers license, Visa, Insurance, Yellow Fever Card (if applicable)
Cash / credit card
For extra costs such as drinks and snacks
First aid kit
Blister kit, paracetamol, etc
Bandana / Buff
Earplugs
Highly recommended for the mountain huts
Insect Repellant
"The route was stunning and the guides were great. Logistics were really seamless which makes a huge difference. All this contributes to a stunning experience for the participants."
"I'd recommend Adventure Base 100%. I want to be an Adventure Base guide!"
FINER DETAILS
YOUR ADVENTURE PACKAGE 
On arrival day you meet with your guides and fellow climbers at the accommodation for a welcome briefing in the evening. Here you will have an opportunity to ask any last minute questions as well as share your pre trip excitement with your group.
What's Included?
All accommodation including first and last night in Chamonix

IML Guides fees and expenses

Guiding fees

Any transfers and uplifts on itinerary

All breakfasts and evening meals on the trek
What's not Included?
Transport to/from Chamonix

Equipment rental

Travel insurance

Packed lunches, Snacks in huts and catering in Chamonix
This trip is running on the following dates
July 2021
MO
TU
WE
TH
FR
SA
SU

1

2

3

4

5

6

7

8

9

10

11

12

13

14

15

16

17

18

19

20

21

22

23

24

25

26

27

28

29

30

31
August 2021
MO
TU
WE
TH
FR
SA
SU

1

2

3

4

5

6

7

8

9

10

11

12

13

14

15

16

17

18

19

20

21

22

23

24

25

26

27

28

29

30

31
July 2022
MO
TU
WE
TH
FR
SA
SU

1

2

3

4

5

6

7

8

9

10

11

12

13

14

15

16

17

18

19

20

21

22

23

24

25

26

27

28

29

30

31
August 2022
MO
TU
WE
TH
FR
SA
SU

1

2

3

4

5

6

7

8

9

10

11

12

13

14

15

16

17

18

19

20

21

22

23

24

25

26

27

28

29

30

31
WHAT TO EXPECT FROM THE ACCOMMODATION
We know the importance of having comfortable accommodation on this trip. After long days trekking it's vital to have a comfortable bed and good food to enjoy. We've handpicked hotels and other mountain accommodation along the way that we're sure you're going to love.
IN THE VALLEYS
The majority of the accommodation on the trip will be in ensuite twin rooms, in hotels, B&Bs and Gites.
Duration

7

Internet

Wifi included

Beds

Twin sharing

Food

Half board
Rifugio Bonatti
We have 1 night in a mountain hut: the Rifugio Bonatti, which is one of the nicest mountain huts in the Alps, and we are usually in small rooms rather than dorms. There are showers in the refuge but they are limited to a few minutes – and aren't always warm! The refuge serves good Italian food, along with a beautiful view.
Duration

1

Internet

Wifi included

Beds

Twin sharing

Food

Half board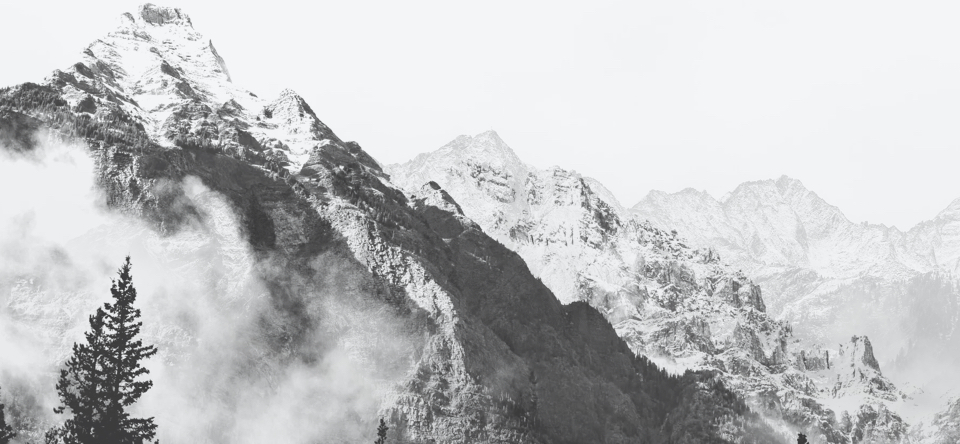 WHAT TO EXPECT
HERE'S YOUR ITINERARY 
While we try and stick to the tried and tested itinerary below, the mountain and the weather sometimes has other ideas. We will always remain as flexible as possible, which is why we only work with experienced and knowledgable guides, to make sure we can change any plans if required. This is a proposed itinerary and is subject to change.
Day 1:

Arrival in Chamonix

Your trip starts in the historic French mountain town of Chamonix. Our guide will give a briefing about the days to come, and can check out clothing and gear if need be. If you need more equipment, Chamonix has a huge number of outdoor shops with a large choice of kit, so it's a great place to top up your supplies.

Day 2:

Les Houches to Les Contamines

We start in Les Houches, with a cable car ride on the Bellevue lift. We then cross the spectacular suspension bridge at the foot of the Bionnassay glacier, and we have several route choices to get us to Les Contamines – we usually go over the Col de Tricot to make sure we stop at the Chalet de Miages for a coffee, looking up at the Dome de Miages, but if the weather is bad we can take a lower, easier route. Tonight we stay in a lovely hotel in Les Contamines.

11km / 850m up / 1400m down / 6 hours trekking

Day 3:

Les Contamines to Les Chapieux

Today we start heading up the old Roman road to the chapel at Notre Dame de la Gorge. From here it's uphill, past the Chalet de Barme (if we're doing well on time, it's a perfect coffee stop!) and up to the Col de Bonhomme (2328m) for a well-earned lunch stop. We then we have a gentle climb up to the Col de la Croix de Bonhomme (2478m), where we reach our refuge. If we are doing well for time, we can make the journey up to one of the most stunning viewpoints in the Alps, the Tête Nord des Fours, a 2 hour round trip from the hut. There are magnificent views of the Vanoise mountains and Mont Pourri. We then have a 2 hour walk down to Les Chapieux (where we sleep in small dorms, but there are showers!)

18km 1350m up / 950m down / 7-8 hours trekking

Day 4:

Les Chapieux to Courmayeur

We walk up the road for an hour to reach the Refuge des Mottets, from where we start the climb up to the Col de la Seigne (2516m). From here the scenery really changes – you've reached Italy! We have fantastic views down into the Val Veny and over to the Val Ferret, and you start to see the other side of Mont Blanc and the other Chamonix giants. A descent past the Elisabetta hut (first Italian coffee of the trip!) takes us to La Visaille, where we take a bus down to the traditional Italian town of Courmayeur.

20km / 870m up / 1015m down / 6 hours trekking

Day 5:

Courmayeur to Rifugio Bonatti

We start the walk up to the Bertoni hut (it's steep, but that's okay as we've found our trekking legs by this point!) Here, if the weather is good, we can take the variant to incorporate an extra peak: it takes a bit longer but it really is a stunning day – not many people, breathtaking scenery, and avoids the crowds in the Val Ferret. We spend tonight at the delightful Rifugio Bonatti hut, from where you can watch the beautiful sunset behind Mont Blanc.

19km / 1500m up / 750m down / 7 hours trekking

Day 6:

Rifugio Bonatti to La Fouly

Today we trek over the Grand Col Ferret (one of the highest cols on the trip at 2530m). We are rewarded with stunning views of the Grandes Jorasses, the Grand Combin and the Mont Dolent (whose summit is the border of France, Switzerland and Italy). At the top of the col we cross over into Switzerland, where the scenery changes yet again. We continue to La Fouly, an alpine village with traditional Swiss "chocolate box" chalets. Here we take a minibus to the beautiful alpine resort of Champex, where we stay in a family-run hotel.

17km / 1130m up / 1450m down / 6 - 7 hours trekking

Today if we're feeling fit and the weather is good we will take the Fenêtre d'Arpette route, the highest col on the TMB. If we want to be a little more relaxed, we can take the route via Bovine to the Col de la Forclaz. Both routes offer spectacular scenery. From the Col de la Forclaz we descend to the picture perfect sleepy Swiss village of Trient for the night.

14km / 1200m up / 1650m down / 7 hours trekking

Day 8:

Argentière to Chamonix

We save the best until last. After a short morning transfer, we take a route that climbs up to the famous Lac Blanc on an exciting path via the Lacs des Cheserys – simply the best views of Mont Blanc, and an absolutely stunning way to finish the trek. We have lunch either at the Lacs des Cheserys, or at the Lac Blanc, then we walk as far as the Flégère cable car and take the lift down. We overnight in Chamonix and enjoy a well earned celebratory dinner.

15km / 1100m up / 1300m down / 7 hours trekking

Departure after breakfast.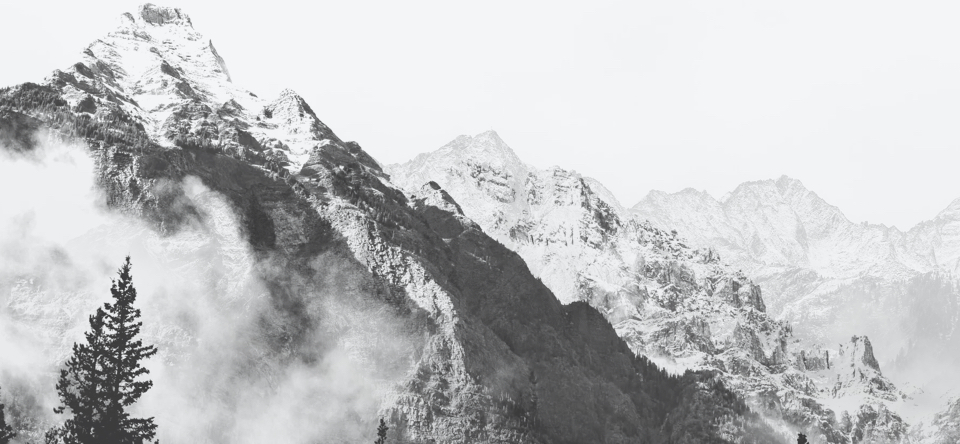 Frequently asked questions about this adventure
MEET THE GUIDES
Ben
Mountain Leader
Ben is a UIMLA International Mountain Leader/Guide and works as our lead Trekking Guide. He has worked as an Expedition Leader in challenging environments around the world in countries such as Borneo, Mongolia, Morocco and Costa Rica and at home in the European Alps, responsible for the safety and success of expeditions for many years. His passion for the mountains is infectious and he loves sharing a summit photo or long-distance Trek with our clients.
Fabio
Lead IFMGA
Fabio has guided with us for close to ten years now and has summited Mont Blanc more times than we can remember. He's even helped Sir Richard Brans get to the top of Western Europe. When asked what his favourite mountain was his response was 'It's the mountain not known to many, in a remote country that provides opportunity for adventure. That said, I do love Cordillera Blanca (Peru) to guide in, Montserrat (Barcelona) because it's where it all started for me and Main De Fatima (Mali) because it's special to me!"
Pablo
Lead IFMGA
Pablo is originally from a small mountain village in Spain and came to Chamonix with only one dream to become a mountain guide. Based in Chamonix since 2013, Pablo made the Alps his playground as a guide and as an alpinist and has climbed many of the classic alpine routes. He combines mountain guiding with helicopter rescue work in Spain during the off seasons.
Miha
Lead IFMGA
Miha is an IFMGA guide from Slovenia based between the beautiful Julian Alps and Chamonix. He has been climbing for over 20 years all over the world, including expeditions to Nepal, Tibet, India, Pakistan, USA, Mexico and Peru. He summited an 8000er on his first expedition to the Himalaya, did a first ascent on the previously unclimbed Lasher peak in the Himalaya and climbed El Capitan and many routes over the Alps.
Lars
Lead IFMGA
Lars is a IFMGA Guide originally from Belgium, with over 20 years of experience climbing and splitboarding in the Mont Blanc massif, the Alps and the greater ranges of the world. Having lived in Chamonix for over a decade he has enjoyed the unique and unlimited climbing possibilities in and around the valley. Lars is also one of the most recognised and experienced splitboard guides leading expeditions to Kamchatka, Greenland, Iceland and more.
Faust
Lead IFMGA
Born in the Aran Valley, from parents who were ski teachers and mountain guides, the motivation inherited by nature has led him to practice all facets of mountain sports such as climbing, skiing and mountaineering. He has spent his alpine career as part of the FEDME team (Spanish Federation of Mountain and Climbing Sports) and his passion and profession have led him to travel to other continents to carry out his activity.
Fede
Lead IFMGA
"My favorite mountain is the Midi d'Ossau, in the Pyrenees. It is a volcanic and unique mountain, that a stands out from the other peaks around. It is a huge fortress with many different features that provides incredible rock climbing routes, and the most important thing is that is 20 minutes from my house ;)"
Roger
Lead IFMGA
"I love what I do and love to transmit my passion while guiding. After touring the world following the call of the mountains and human cultures and fulfilling my dreams, I have put together all the knowledge gained and a strong background as a mountain guide to become one of the most versatile, dedicated and professional guides back home, in the Pyrenees."
Jon
Lead IFMGA
"If asked about my favourite mountain or mountain range, it wouldn't be easy to answer since perfect places to climb, ski or explore can be found all over the world. But, if I had to choose one, I think I'd say the Pyrenees, not very high, but wild and still quite unknown: the mountains where I learnt when I was a child and where I can still live great adventures far from the crowd".
READY TO GO ON A TREK OF A LIFETIME?
We hope you've found all the information you need above, but if not don't hesitate to get in touch. If you're ready to book, follow the link below.
Start your adventure