Your Adventure
Founders High / Three Peaks Challenge
Three countries, three summits, one big UK adventure. The Three Peaks Challenge is an adventure to climb the highest peaks in Scotland, England and Wales. Tackle Ben Nevis in Scotland, Scafell Pike in England, and Snowdon in Wales and enjoy some of the best mountains the UK has to offer.
Adventure Snapshot

Duration

4 days

Start Location

Fort William, Scotland

Date(s)

1st - 4th of July

Price

€980
Deposit/Book Now
+ 5
THREE COUNTRIES. THREE PEAKS. THREE DAYS.
The three peaks challenge is widely considered on of Britain's toughest outdoor challenge as well as one of its most stunning treks. Climb Ben Nevis, Scafell Pike and Snowdon over three days means you will be climbing over 1,500m and trekking for over 25 miles.

As we're not tackling the mountains over 24hrs it gives us the opportunity to take the path less trodden and really experience the stunning views presented on this trip. Think lush rolling hills, breathtaking lakes and fab summit moments.





YOUR ADVENTURE STARTS HERE
WHO IS THIS FOR?
The three peaks challenge is well suited to fit hillwalkers, capable of trekking for 5+ hours a day, carrying a light (5-8kg) rucksack. On the whole we follow footpaths each day and tackle some hilly, uneven terrain! 
There will be vehicle support during the trip, so a change of clothes is never far away and this helps to keep the packs light. Not sure whether you're ready? No sweat! Drop us a note and we'll be happy to talk it through with you. 
Adventure Overview

Duration

4 days

Start Location

Fort William, Scotland

Date(s)

1st - 4th of July

Guide Ratio

10:1

Ability

Level A

Level A

You're not quite sure where to start but you're hungry for an adventure and can't wait to get going. Bring it on!

Price

€980
ENVIRONMENTAL RESPONSIBILITY
Great news! Your place on this adventure is carbon offset along with our footprint in creating it. To learn more about what we're doing head to our 'about us' page.
EQUIPMENT REQUIRED FOR THIS TRIP
Please note this is a guide and you may be required to rent or purchase last minute equipment on arrival dependent on the weather and changes in itinerary.
Rucksack
Mountaineering-specific 35-40L backpack
Waterproof jacket
Waterproof pants
Side-leg zippers are helpful
Thermal socks
Good walking socks are required
Soft shell trousers
Stretchy, durable mountaineering trousers
Shorts
Good to have for approaches to the mountain huts especially in warmer temperatures
T-shirts
Midweight fleece jacket
Soft shell jacket
Light technical jacket ideally with hood
Warm hat
Ideally thin and single layered so it can fit under the helmet
Sun hat
Ideally with a neck cover
Sunglasses
Sun cream
Factor 30-50 High Mountain sunscreen
Water bottles
You must be able to carry at least 2L of water in your backpack
Trekking Poles
Foldable or telescopic poles are best
Cash / credit card
For extra costs such as drinks and snacks
Thermal tops
Light colours are recommended
Midweight thermal underwear bottoms
Bandana / Buff
Hiking shoes / Trail Shoes
Good grip and ankle support is recommended
FINER DETAILS
YOUR ADVENTURE PACKAGE 
On arrival day you meet with a member of the Adventure Base team and fellow climbers at the train station. Here you will have an opportunity to ask any last minute questions as well as share your pre trip excitement with your group.
What's Included?
Station/Mountain transfers

Accommodation

Guided Hikes

Breakfasts/Lunches
What's not Included?
Return train travel to / from London

Evening Dinners
This trip is running on the following dates
July 2021
MO
TU
WE
TH
FR
SA
SU

1

2

3

4

5

6

7

8

9

10

11

12

13

14

15

16

17

18

19

20

21

22

23

24

25

26

27

28

29

30

31
WHAT TO EXPECT FROM THE ACCOMMODATION
We know the importance of having comfortable accommodation on this trip. After long days trekking it's vital to have a comfortable bed and good food to enjoy. We've handpicked hotels along the way that we're sure you're going to love.
YOUR BASE
The majority of the accommodation on the trip will be in ensuite twin rooms, in hotels. It's comfortable and convenient for easy access on and off the mountains.
Duration

3

Internet

Wifi included

Beds

Twin sharing

Food

Breakfast and Lunch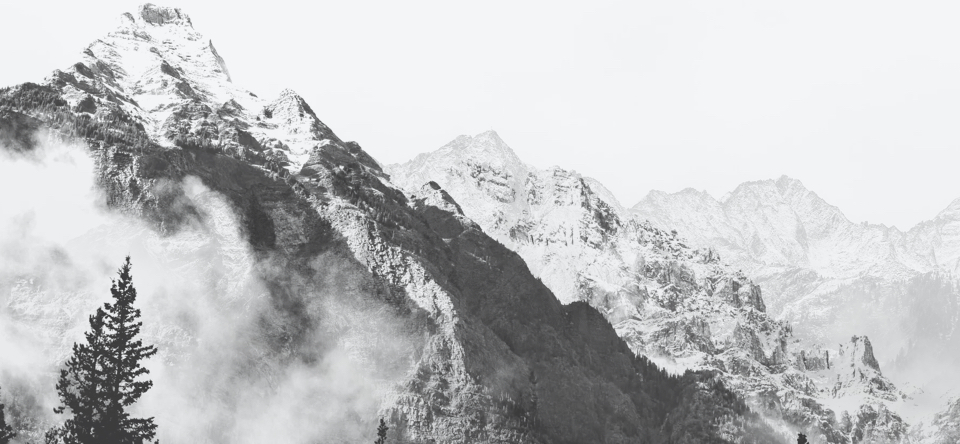 WHAT TO EXPECT
HERE'S YOUR ITINERARY 
While we try and stick to the tried and tested itinerary below, the mountain and the weather sometimes has other ideas. We will always remain as flexible as possible, which is why we only work with experienced and knowledgable guides, to make sure we can change any plans if required. This is a proposed itinerary and is subject to change.
Arrive at Glasgow train station or airport where you will be greeted by an Adventure Base Representative. We then transfer to the hotel in Fort William, Scotland where you will spend the night at the foot of Ben Nevis.

Get up, have breakfast and climb Ben Nevis (6hrs). It's as simple as that. Finish, jump in the van and drive to Scafell Pike (6hrs).

Day 3:

Climb Scafell Pike

Get up, have breakfast and this time climb Scafell Pike (5hrs). Finish, jump in the van and drive to Snowdon (5hrs).

Get up, have breakfast and finish the trip with Snowdon (5hrs). We will then transfer you back to the train station for your trip back to London.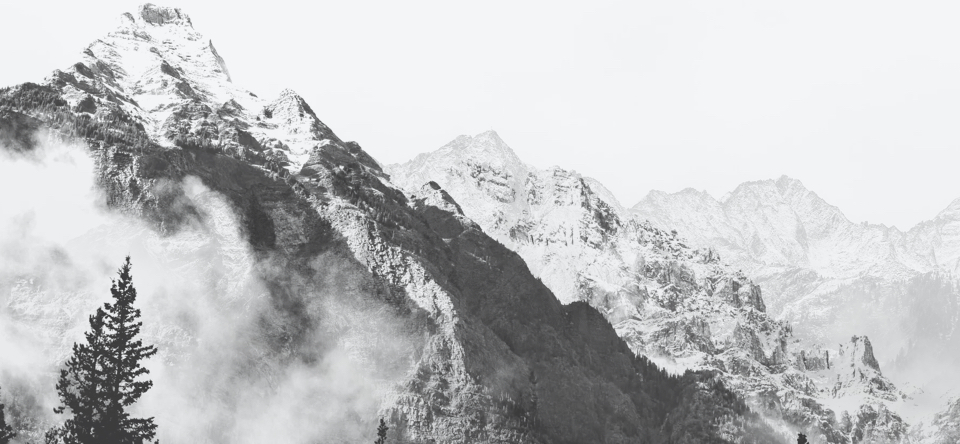 MEET THE GUIDES
Ben
Mountain Leader
Ben is a fully qualified British UIMLA International Mountain Leader with Swiss and French equivalence and he is also a fully-qualified Swiss Brevet Fédéral Ski Instructor and an ISIA card holder and an accomplished outdoor educator and a qualified Outdoor Education and Geography teacher. He has been based in the Alps for a long time and has extensive knowledge on a whole variety of treks and adventures. Ben brings a whole bunch of experience to our guiding team, having worked as an Expedition Leader in challenging environments around the world in countries such as Borneo, Mongolia, Morocco and Costa Rica and at home in the European Alps, responsible for the safety and success of expeditions for many years. His passion for the mountains is infectious and he loves sharing a summit photo or long-distance trek with our community.
Fabio
IFMGA Guide
Fabio has guided with us for close to ten years now and has summited Mont Blanc more times than we can remember. He's even helped Sir Richard Branson get to the top of Western Europe. When asked what his favourite mountain was his response was 'It's the mountain not known to many, in a remote country that provides opportunity for adventure. That said, I do love Cordillera Blanca (Peru) to guide in, Montserrat (Barcelona) because it's where it all started for me and Main De Fatima (Mali) because it's special to me!"
Pablo
IFMGA Guide
Pablo is originally from a small mountain village in Spain and came to Chamonix with only one dream to become a mountain guide. Based in Chamonix since 2013, Pablo made the Alps his playground as a guide and as an alpinist and has climbed many of the classic alpine routes. He combines mountain guiding with helicopter rescue work in Spain during the off seasons.
Miha
IFMGA Guide
Miha is an IFMGA guide from Slovenia based between the beautiful Julian Alps and Chamonix. He has been climbing for over 20 years all over the world, including expeditions to Nepal, Tibet, India, Pakistan, USA, Mexico and Peru. He summited an 8000er on his first expedition to the Himalaya, did a first ascent on the previously unclimbed Lasher peak in the Himalaya and climbed El Capitan and many routes over the Alps.
Lars
IFMGA Guide
Lars is a IFMGA Guide originally from Belgium, with over 20 years of experience climbing and splitboarding in the Mont Blanc massif, the Alps and the greater ranges of the world. Having lived in Chamonix for over a decade he has enjoyed the unique and unlimited climbing possibilities in and around the valley. Lars is also one of the most recognised and experienced splitboard guides leading expeditions to Kamchatka, Greenland, Iceland and more.
Faust
IFMGA Guide
Born in the Aran Valley, from parents who were ski teachers and mountain guides, the motivation inherited by nature has led him to practice all facets of mountain sports such as climbing, skiing and mountaineering. He has spent his alpine career as part of the FEDME team (Spanish Federation of Mountain and Climbing Sports) and his passion and profession have led him to travel to other continents to carry out his activity.
Fede
IFMGA Guide
"My favorite mountain is the Midi d'Ossau, in the Pyrenees. It is a volcanic and unique mountain, that a stands out from the other peaks around. It is a huge fortress with many different features that provides incredible rock climbing routes, and the most important thing is that is 20 minutes from my house ;)"
Jon
IFMGA Guide
"If asked about my favourite mountain or mountain range, it wouldn't be easy to answer since perfect places to climb, ski or explore can be found all over the world. But, if I had to choose one, I think I'd say the Pyrenees, not very high, but wild and still quite unknown: the mountains where I learnt when I was a child and where I can still live great adventures far from the crowd".
READY TO TAKLE THE THREE PEAKS?
We hope you've found all the information you need above, but if not don't hesitate to get in touch. If you're ready to book, follow the link below.
Deposit/Book Now