Adventures
Self Guided TMB Fast Packing 6 Days
This 6 day self-guided version is specifically designed for experienced trekkers who want to go at a fast pace. Expect to cover distances of up to 30 km per day with 2000m of elevation.
Adventure Snapshot

Duration

5 Nights, 6 Days

Start Location

Les Houches, Chamonix

Date(s)

June - September

Price

From €845
Book Now €845
+ 11
FRANCE, SWITZERLAND & ITALY / 5 NIGHTS / 6 DAYS
This 5 night / 6 day version of the Tour du Mont Blanc trek is an incredible opportunity to completely immerse yourself in the mountains and enjoy the natural beauty of the valleys that surround western Europe's highest mountain. The trek offers an unusual variety of spectacular scenery and varied walks and you are sure to come away from this trek refreshed and invigorated, if a little creaky at the joints.

The route crosses three borders (France, Italy and Switzerland) over 6 days, traversing beneath huge glaciers, and meandering through beautiful alpine meadows and picture-book villages. That's right, this is a truly memorable journey and one of worlds classic long-distance hiking routes.

This 6 day self-guided version is specifically designed for experienced trekkers who want to go at a fast pace. Expect to cover distances of up to 30 km per day with 2000m of elevation.
Not sure whether you're ready? No problem. Take our Tour du Mont Blanc Trek 'Readiness' test or join us on our Tour du Mont Blanc guided trips:

Take our Tour du Mont Blanc Trek 'Readiness' test


YOUR ADVENTURE STARTS HERE
WHO IS THIS FOR?
This version of the Tour du Mont Blanc Trek is only suited to very fit hillwalkers, capable of trekking for multiple days carrying a reasonably heavy rucksack for long distances. You follow footpaths each day and the terrain is very hilly. You can expect to do up to 2000m ascent and descent per day.  You stay in a mixture of mountain refuges, gites and auberges during the trek, which all provide basic but comfortable lodging and good food. This helps keep your packs fairly light carrying only snacks, clothing and essentials.
It might seem like a lot to take in so if you're not sure if you're ready.. No problem. Take our Tour du Mont Blanc Trek 'Readiness' test or join us on one of our Tour du Mont Blanc guided trips: Take our Tour du Mont Blanc Trek 'Readiness' test
Adventure Overview

Duration

5 Nights, 6 Days

Start Location

Les Houches, Chamonix

Date(s)

June - September

Guide Ratio

Self Guided

Ability

Level B

Level B

You have some previous experience in the outdoors, whether that's hiking, skiing or climbing. You will either be starting to venture into more technical terrain or slightly more 'aggressive' environments. Let's dial it up!

Price

From €845
See real footage of previous expeditions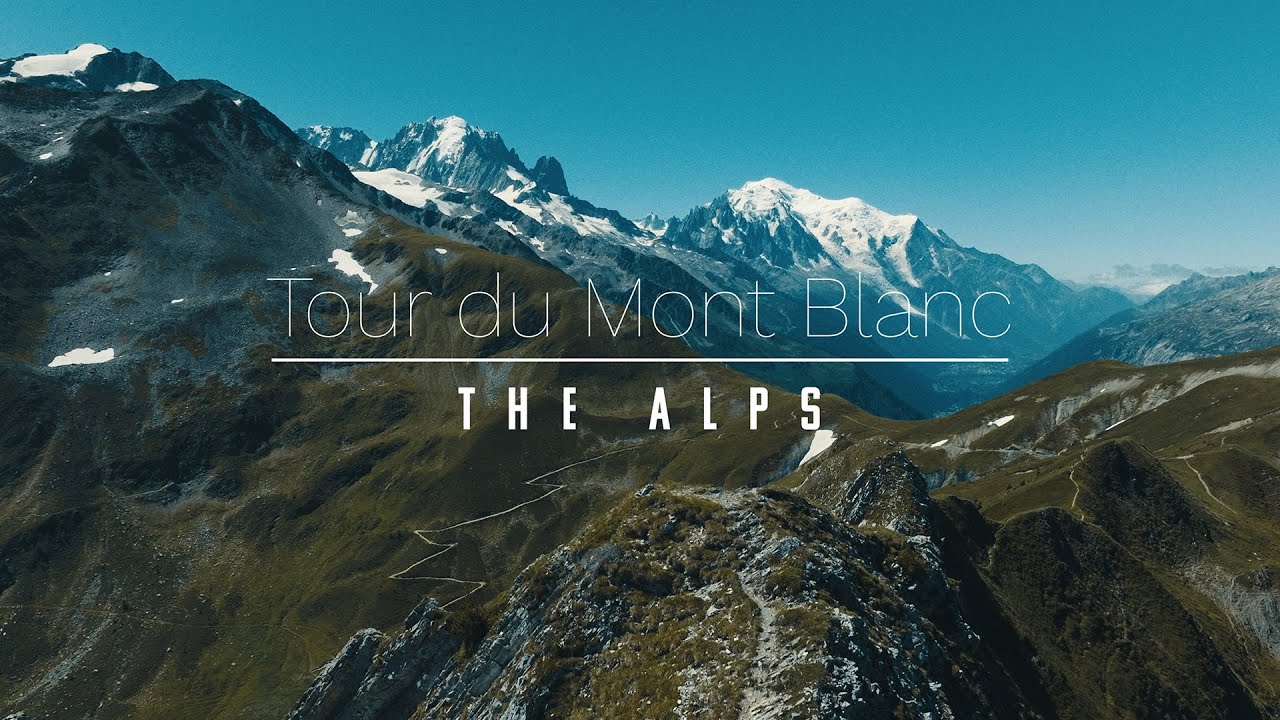 The Tour du Mont Blanc Trek
02:21
Stunning views and great memories. This is the Tour du Mont Blanc Trek.
What is Self Guided Trekking?
01:27
Olly and Charlie discuss what a self guided trip looks like.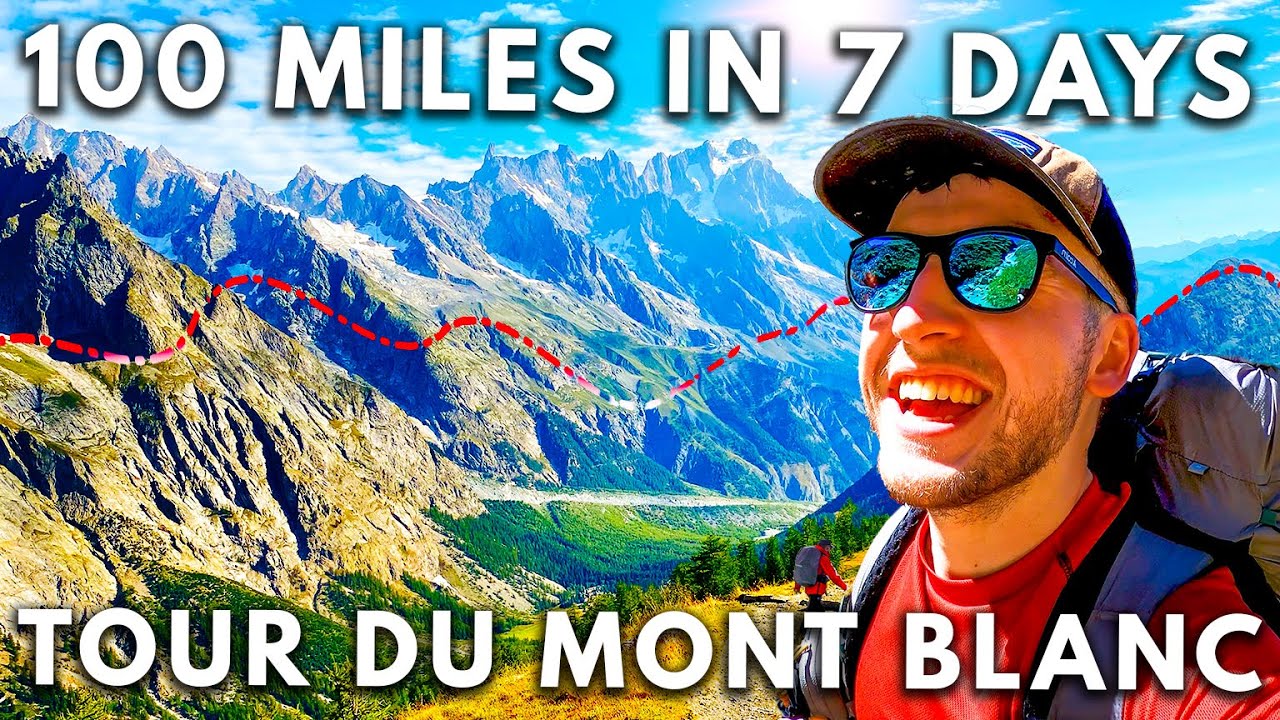 Beginner Hikes Tour Du Mont Blanc
25:55
Check out Dave's experience on the Tour du Mont Blanc with us.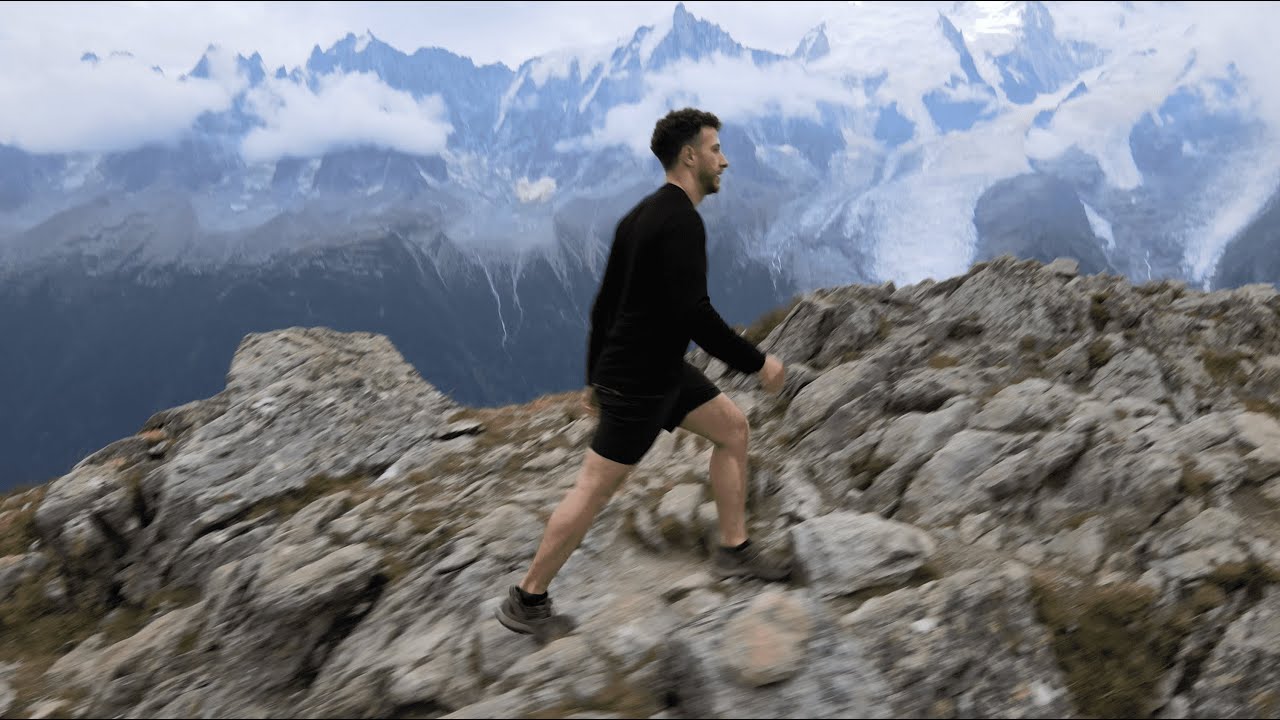 Omar's Trip
03:39
A snapshot at Omar's experience on the trails with us.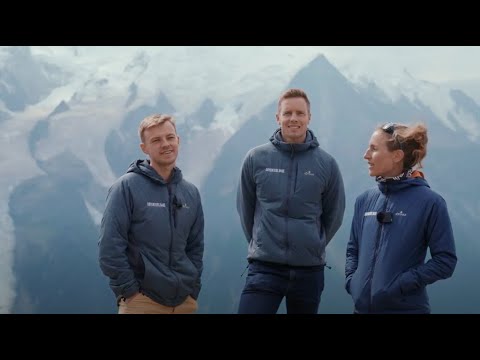 Meet The Team
01:48
Introducing our crack squad of mountain lovers and adventure junkies. We spend most of our days plotting, planning and building some of the very best trips out there for you all to enjoy.
EQUIPMENT REQUIRED FOR THIS TRIP
Please note this is a guide and you may be required to rent or purchase last minute equipment on arrival dependent on the weather and changes in itinerary.
For the full downloadable Tour Du Mont Blanc Trek kit list please click here.
Rucksack
Mountaineering-specific 35-40L backpack
Trekking Poles
Foldable or telescopic poles are best
Hiking shoes / Trail Shoes
Good grip and ankle support is recommended
Softshell Jacket
Light technical jacket, ideally with a hood.
Lightweight fleece
Something light and thin.
Thermal Tops
Keep them light and thin.
Tech T-Shirts
Highly breathable, lightweight synthetic technical t-shirt.
Thermal Bottoms
Keep them light and thin.
Softshell Trousers
Stretch, durable mountaineering trousers.
Warm Hat
Ideally thin and single layered so it can fit under the helmet.
Sun Hat
Choose your hat of choice as long as it shields you from the sun.
Waterproof jacket
Waterproof pants
Side-leg zippers are helpful
Thermal socks
Good walking socks are required
Shorts
Good to have for approaches to the mountain huts especially in warmer temperatures
Fleece windproof gloves
Sunglasses
Sun cream
Factor 30-50 High Mountain sunscreen
Water bottles
You must be able to carry at least 2L of water in your backpack
Sleeping bag silk liner
You don't need a sleeping bag itself, as blankets are provided in the huts
Trekking Towel
Head torch
Don't forget to pack spare batteries. They're essential
ID and documents
Passport / Driver's license, Visa, Insurance
Cash / credit card
For extra costs such as drinks and snacks
First aid kit
Blister kit, paracetamol, etc
Bandana / Buff
Earplugs
Highly recommended for the mountain huts
Insect Repellant
FINER DETAILS
YOUR ADVENTURE PACKAGE 
The trek begins in Les Houches at the Bellevue cable car in the Chamonix valley. Typically people will arrive the night before and overnight either in Les Houches or overnight in Chamonix and take the train from Chamonix to Les Houches in the morning to start the hike. If you would like us to book your accommodation for the first night please ask.
What's Included?
5 Nights accommodation

5 Breakfasts

5 Dinners

Planning and reservations

Virtual briefing with an Adventure Base representative

Welcome pack

First aid kit

A detailed itinerary

24/7 Support communication with our team in Chamonix
What's not Included?
Flights and transfers

Lunches, snacks and drinks on the trek

Luggage transfers
WHAT TO EXPECT FROM THE ACCOMMODATION
We know the importance of having comfortable accommodation on this trip. After a long day of trekking it's vital to have a comfortable bed and good food to enjoy in a scenic location. We've handpicked refuges and other mountain accommodation along the way that we're sure you're going to love. (A single room supplement is available where possible, please request this far in advance)
ON THE TREK
The majority of the accommodation on the trip will be in dormitories and / or small shared rooms. You can upgrade in some of the accommodation options if requested in advance and based on availability.
Duration

5 Nights

Internet

Not included

Beds

Shared arrangements

Food

5 Breakfasts + 5 Dinners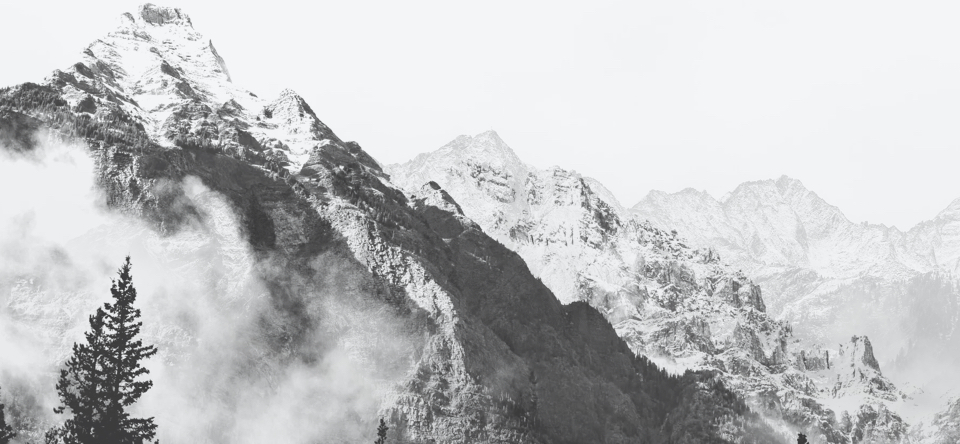 Immerse yourself in Nature
Adventure Itinerary
Here you'll find the full itinerary including distances (KM) ascents and descents each day and a rough estimate of how long it will take.
Start point: Les Houches
End point: Chamonix
Length: 6 days
Whilst you will try and stick to the tried and tested itinerary below, availability in some of the locations may not always be available. In this instance we will provide a suitable alternative and make sure you're aware of any changes.
Day 1:

Bellevue - Refuge le Balme

This itinerary takes the Bellevue cable car from Les Houches to the Bellevue Plateau & picks up the path for the Col du Tricot. After the Himalayan suspension bridge the route begins to gently climb until the spectacular Bionnassay glacier comes into full view. From here you can see the top of the Col du Tricot and it's a steady climb up to the grassy saddle. Spend some time here to admire the views over the Miage Valley and far off the Col du Bonhomme. Spot Refuge Miage in the distant cluster of farm buildings way down in the valley below (a great stop refreshment stop if you have time). The descent down is STEEP! Take it easy and use your poles. After an initial short climb from the Miage Valley you go up and over to the Auberge du Truc. From here it's a long steady descent through the forest into Les Contamines. You'll need to to walk along the river to Notre Dame de la Gorge or pick up the free shuttle bus (navette) outside the Tourist Office to Notre Dame de la Gorge where the trail heads out into the wild once more. Warning – the trail is VERY steep here along an ancient slabbed Roman road to Refuge Nant Borrant but pleasantly flanks the bubbling racing gorge for much of the ascent. After reaching Refuge Nant Borrant press on for almost a further 3kms before reaching Refuge Le Balme.

25.8km / 1200m up / 1300m down / 7 - 8 hours trekking

Day 2:

Refuge le Balme - Elisabetta / Cabane Combal

Today you'll make the climb over a whopping 3 mountain passes! Col du Bonhomme (2329m) and Col de la Croix du Bonhomme (2483m) and finally Col de la Seigne the border between France and Italy. If the weather is fine take the alternative route just before Refuge de la Croix du Bonhomme via the Col des Fours. This spectacular variant leads you over a lunar like landscape before dropping into the Vallée des Glaciers picking up the trail at Ville des Glacier. Note this route cuts out the hamlet of Les Chapieux. Never attempt this variant route if the weather is nothing short of perfect. If you're continuing along the normal TMB route the well marked trail will descend all the way to the valley of to Les Chapieux, where you can stop for a welcome refreshment at the friendly Auberge de la Nova and carry on a further hour up the trail to Refuge Les Mottets. Or as we would suggest catch the navette (shuttle bus) which ferries you forward in 30 minutes to the parking area of Refuge Les Mottets. Climbing the Col de la Seigne, your third and final col for the day, is a gradual affair with a couple of false summits promising the end. At the top if the weather is good you'll see Mont Blanc again but this time from the Italian side. It's now referred to as Monte Bianco! The view here is astounding. From the col it's all downhill onto the wide, flat valley floor of Vallon de la Lée Blanche. Be sure to look out for marmots as you descend – they hang out along the rocky spine on the initial descent. You'll pass Refuge Elisabetta (where you might stay for the night), a basic cavernous refuge, commanding an exceptional view perched on a spur of the Pyramides Calcaires, with not one, but two glaciers (Glacier d'Estellette and Glacier de la Lée Blanche) spilling down behind it. The refuge has a good terrace if you need a refreshment before heading on the further 45 minutes along the ancient arrow straight Roman road to your accommodation for the night – the picture postcard A frame Refugio Cabane Combal.

28km / 1725m up / 1450m down / 7 - 8 hours trekking

Day 3:

Cabane Combal - Val Ferret

The trail climbs up the side of the V shaped, moat like Val Veny to the highest point of the day, the Mont Favre spur (2430m). With every step along the high balcony path, the sheer southern flanks of the imposing Mont Blanc Massif range rising on the opposite side, take your breath away. Whilst not particularly challenging, the deceiving nature of this balcony trail leads to you believe you're almost there. During the peak summer weeks of July and August it is possible to take a gondola and chair lift from Maison Vielle down to Dolonne. From there it's just a ten minute walk into the centre of Courmayeur. This is a good option for those with delicate knees – the descent into Courmayeur is brutal and in fact we would recommend this to anyone hiking in the peak period – you are not missing anything on this descent. Take a leisurely lunch in the Italian town of Courmayeur before the next ascent. We highly recommend Pizzeria Ristorante du Tunnel who serve the largest pizza we've ever seen! After lunch the climb is steep up to Refugio Bertone after which a gentle balcony trail traverses along to the Val Ferret.

26.7km / 1995m up / 1895m down / 8 - 9 hours trekking

Day 4:

Val Ferret - Champex

Today you'll climb over the Grand Col Ferret and cross into Switzerland. The gentle Swiss alpine meadows are in stark comparison to the jagged wild landscapes you've trekked through in Italy and France. The trail descends to the hamlet of Ferret and the town of La Fouly – a good place to stock up on snacks. La Fouly sits at the foot of two mighty mountains, Tour Noir (3, 836m) and Mont Dolent (3,823m) which incredibly is the tri-point where all three of the Tour du Mont Blanc countries, France, Switzerland and Italy's borders meet! The route meanders easily through the valley past Swiss mountain pastures. Drink in the delightful scenes of rural life in Switzerland as you potter leisurely along this stage. There's only one more up before you reach Champex-Lac, your home for the night is a beautiful little town next to a pretty lake. Nicknamed 'Little Canada' it's not hard to imagine why – this beautiful lakeside town is surrounded by hills of pine and is genuinely a beautiful spot.

34.9km / 1233m up / 1658m down / 9 - 10 hours trekking

Day 5:

Champex - Tre le Champ

Today is a long day combining two variant stages into one. We must make you aware that you cannot hike the Col du Fenêtre is the weather is less than perfect. It's the most technical terrain on the entire TMB and unlike the rest of the trek, the trail is not marked well and can be lost. The boulder field just before the Col requires a lot of attention and trekkers need to be mindful of loose screw and rocks that dislodge easily and can be fatal to trekkers below. Set off super early though and you'll be in for a treat. When you finally summit the Col you will feel a real sense of achievement. The descent from the Col du Fenêtre is nothing short of astounding. Hairpin bends wind down the rocky descent with the incredible Trient Glacier trailing down beside the trail. Once you reach the buvette you'll cross the wooden bridge and start the uphill slog to Refuge Les Grands. The Tibetan style path carved out of the rock will leave you in awe. Stop at the refuge for a cold drink and press on high along hugging the mountain flank until eventually you'll spot Trient far below and the Trient glacier disappears behind you. You'll soon see the Col du Balme saddle – another frontière marking the boundary between Switzerland and France. Descend down to Tre le champ for the night.

28.8km / 1850m up / 2113m down / 8 - 9 hours trekking

Day 6:

Tre le Champ - Lac Blanc - Les Houches

Trekking the north flank of the Chamonix Valley, this itinerary divides stages 10 and 11 of the Tour du Mont Blanc with an optional detour up to the infamous Lac Blanc. Hiking through the Aiguille Rouge National Park, you'll have a good chance of seeing marmots, chamois or bouquetin. If you want to complete the entire Les Houches to Les Houches circuit though you'll need to set off uber early today – it's a challenging day ending with a knee crunching descent into Les Houches. It may be too much for some and if this is the case there's the option to take the Plan Praz cable car down to Chamonix centre rather than pressing onto Les Houches. It's worth noting that today you'll have a number of exits available to you on the trail. If you need to cut your trip short and leave for home today you can either take the gondola down from La Flégère to the village of Les Praz (10 minute bus ride to central Chamonix) or continue along the balcony route until Plan Praz and take the Plan Praz gondola down to central Chamonix. Longer options are taking the Le Brévent cable car up from Plan Praz and then hiking down to Les Houches, or the longest option to trek the entire trail to Les Houches. From Refuge Lac Blanc follow the balcony trail past La Flégère and continue to Plan Praz. The entire route along this balcon walk has incredible views of Mont Blanc weather permitting. It truly is astounding. Often it seems like a painted landscape it truly is surreal. Descend via the Plan Praz cable car to Chamonix centre or if you've still got energy – you've set off early and want to complete the entire circuit from start to finish you'll need to continue onwards. The best way to do this is to take the cable car UP from Plan Praz to Le Brévent which gives again, insane views of Mont Blanc. The long descent from Le Brévent is hard on the knees but is beautiful with wild red and pink azaleas popping with colour. This area again is known for common sightings of chamois. Expect to fall into Les Houches exhausted but elated. You did it! The entire TMB in 6 days is an incredible achievement!

24.5km / 975m up / 1350m down / 8 - 9 hours trekking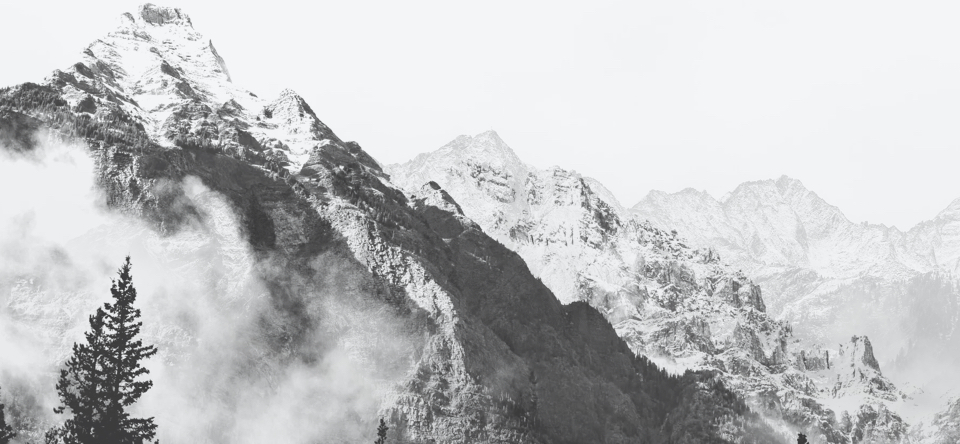 Are you ready?
Our adventures are attributed a difficulty level from A to E. This Mags: Self Guided TMB Fast Packing 6 Days trip is rated Level B, for those with some prior experience We recommend you only book a trip that reflects your ability.
For beginners and newcomers
You're not quite sure where to start but you're hungry for an adventure
Little / no prior experience
Shorter time duration
No technical skills required but keen to learn
Basic level of fitness
For those with some prior experience
You have some previous experience in the outdoors, whether that's hiking, skiing or climbing, and are keen to build on that
You will either be starting to venture into more technical terrain or slightly more challenging environments
Some basic skills
Moderate fitness
Think you've got this?
This trip is at this level
For accomplished adventurers
You enjoy challenging yourself physically and mentally
You're comfortable on multi-day adventures and you call yourself an avid adventurer
You're not quite George Mallory but you subscribe to his 'because it is there' attitude
Strong level of fitness
You're ready to test your skills on the next challenge
You're comfortable in most types of alpine environments
Some level of technical skills
Strong level of fitness
You've been on multiple adventures and have built up a solid skillset to tackle most challenges out there
Good technical skills and knowledge
Experienced in alpine/mountains environments
Very high level of fitness
READY TO TREK THE TMB?
We hope you've found all the information you need above, but if not don't hesitate to get in touch. If you're ready to book, follow the link below.
Deposit/Book Now