Mont Blanc Turbo
Climb Mont Blanc (4808m) the highest peak in Western Europe. It's an imposing and highly sought after summit that sits at the roof of the Alps on the border of France and Italy. If your adventure juices are flowing, then keep on reading...
Adventure Snapshot

Duration

5 nights

Start Location

Chamonix, France

Date(s)

June - September

Price

From €2200.00
Book Now from €2200.00
+ 16
CLIMB THE HIGHEST PEAK IN WESTERN EUROPE
Climb Mont Blanc (4808m) the highest peak in the Alps and Western Europe. This beautiful, imposing and highly sought after summit will never disappoint.

This is our Turbo trip meaning we've condensed the itinerary to five nights and 6 days. You'll have one day training and acclimatising at the top of the Aiguille Midi before attempting to summit Mont Blanc over the next three.

Mont Blanc 'Readiness' test
Choose a training plan
UK Winter Skills
North Wales Mountaineering Intro course.

Free Guide: Climb Mont Blanc
Download our free 39 page guide with everything you need to know about climbing Mont Blanc. It includes video content, kit lists, advice for climbing the mountain and much more.

YOUR ADVENTURE STARTS HERE
WHO IS THIS FOR?
As this is a shortened itinerary we recommend having had some experience before using crampons on a glacier. As you're only acclimatising for one full day it's essential you arrive physically fit.
If you want to make sure you're ready, join us on our UK Winter Skills trip or our North Wales Mountaineering Intro course before you come. Not sure whether you're ready? No sweat! Drop us a note and we'll be happy to talk it through with you. Or take our Mont Blanc 'Readiness' test and find out Test
Adventure Overview

Duration

5 nights

Start Location

Chamonix, France

Date(s)

June - September

Guide Ratio

1:2

Ability

Level C

Level C

You have a fair amount of experience climbing, hiking or skiing more technical terrain. You're comfortable on sustained adventures and you call yourself a 'hardened' adventurer. You're not quite George Mallory but you subscribe to his 'because it there' attitude.

Price

From €2200.00
LIVE THE ADVENTURE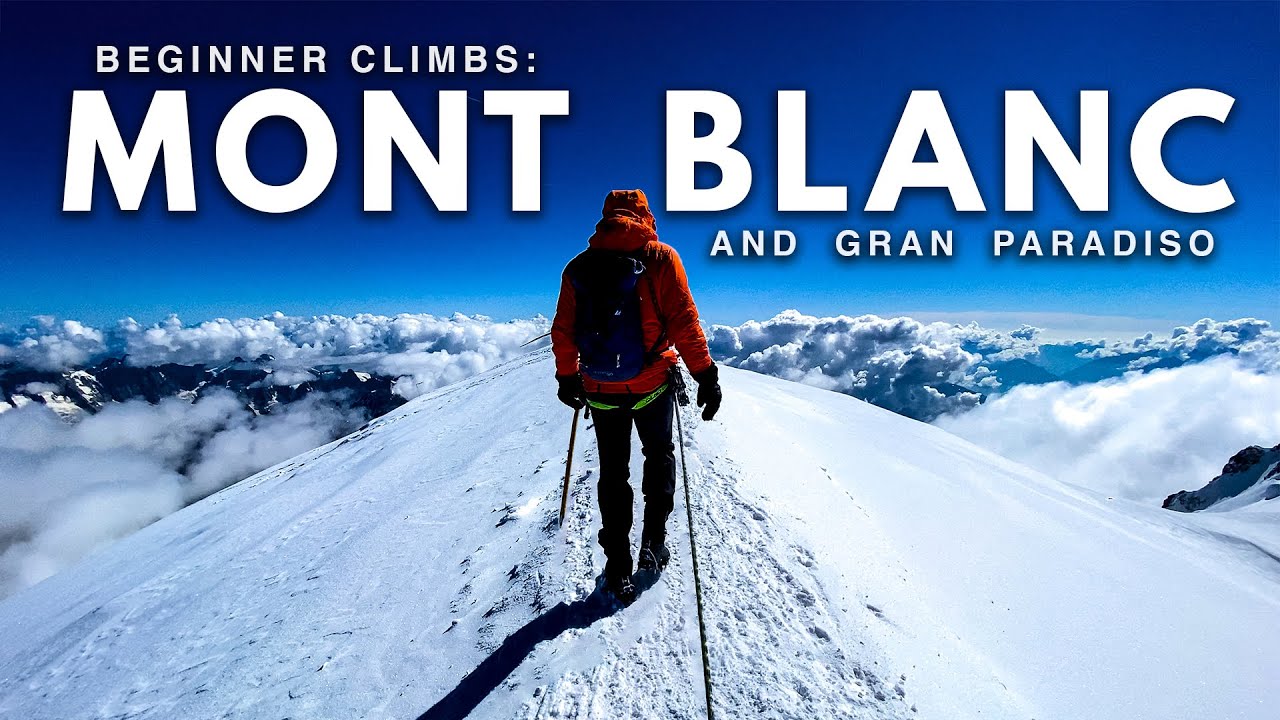 A Visual Guide To Climbing Mont Blanc
03:33
A quick look at what it's like on our Mont Blanc trip.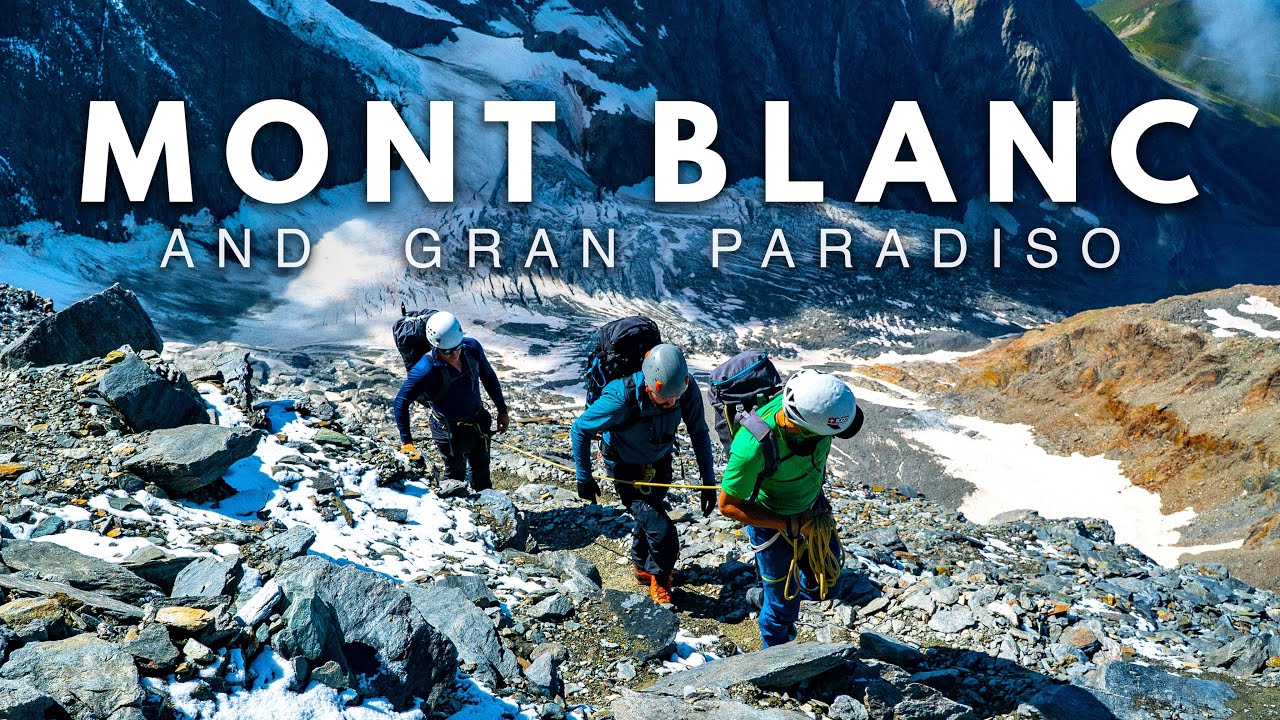 Beginner Climbs Mont Blanc & Gran Paradiso - The Goûter Route (4810m)
15:08
David tackles Mont Blanc with us and gives a detailed account of what it's like. Strap in for a 15 minute insight in to what it takes to climb Western Europes highest mountain.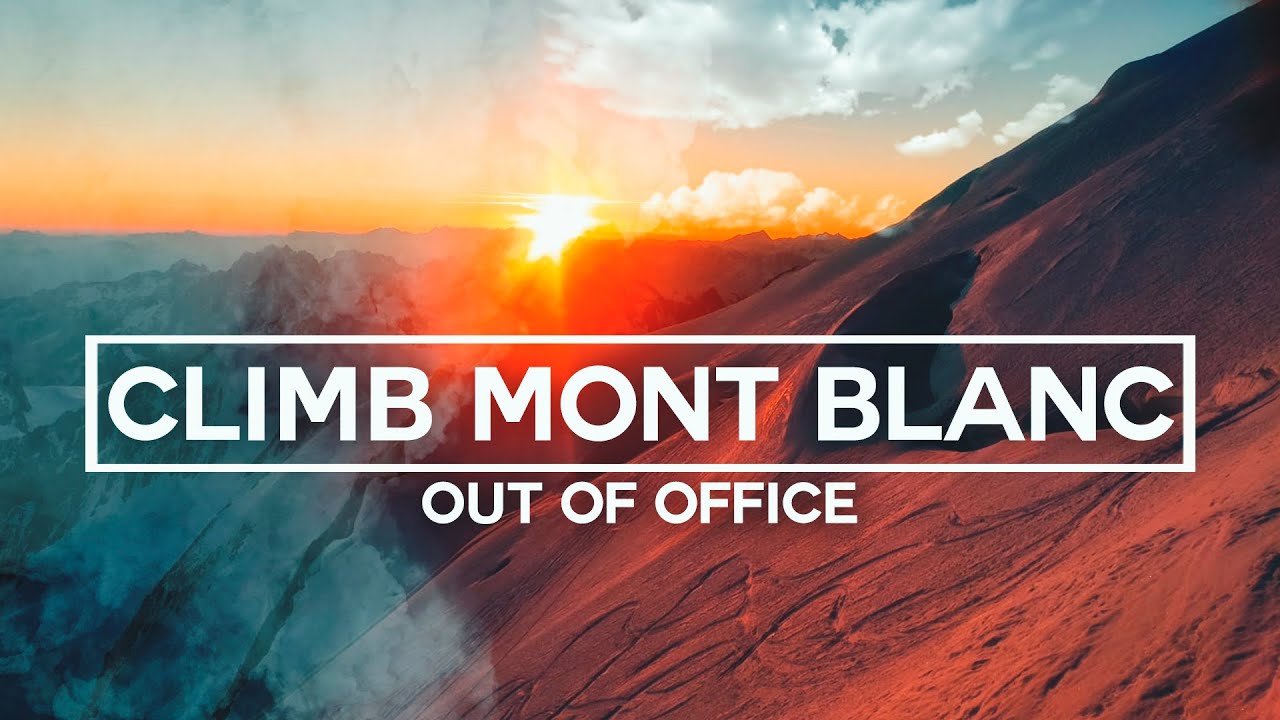 The Mont Blanc Climb
07:54
A little insight in to the Mont Blanc climb.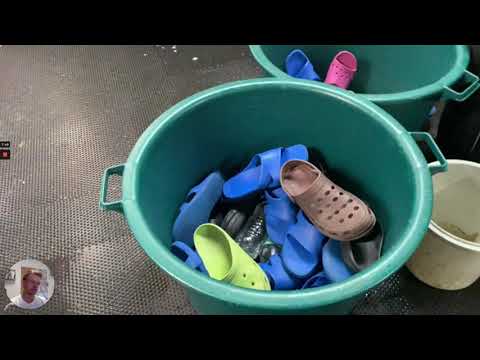 What It's Like To Climb Mont Blanc
11:35
A step by step guide to climbing Mont Blanc.
Adventure Base: Through our clients eyes.
0:53
We asked our clients to let us know how their trips went. They decided to show us instead. Below is footage captured by our clients on some of our favourite adventures. Thanks guys.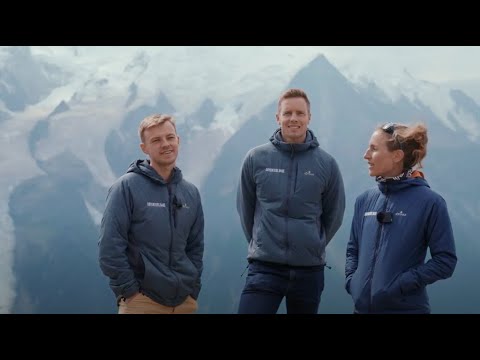 Meet The Team
01:48
Introducing our crack squad of mountain lovers and adventure junkies. We spend most of our days plotting, planning and building some of the very best trips out there for you all to enjoy.
EQUIPMENT REQUIRED FOR THIS CLIMB
Certain items can be rented from Adventure Base such as crampons, ice axe, helmet and harness (You are able to add these to your cart at checkout). We use the latest kit from Black Diamond meaning you'll be using quality equipment and our rental options are cheaper than if you were to rent it from a local shop when you get here. Win! (Note: Your kit might vary sightly from the images below)
Please note this is a guide and you may be required to rent or purchase last minute equipment on arrival dependent on the weather and changes in itinerary. For the full downloadable Mont Blanc kit list please click here.
Rent locally
Ice axe
Straight shaft for general mountaineering
Rent locally
Crampons
12 point steel mountaineering crampons
Rent locally
Helmet
Standard hard plastic climbing specific helmet.
Rent locally
Harness
Standard climbing harness
Trekking Poles
Foldable or telescopic poles are best
Down Jacket
Lightweight and thin down jacket.
Hardshell Jacket
GORE-TEX® or Similar
Softshell Jacket
Light technical jacket, ideally with a hood.
Thermal Tops
Keep them light and thin.
Tech T-Shirts
Highly breathable, lightweight synthetic technical t-shirt.
Lightweight fleece
Something light and thin.
Hardshell Trousers
GORE-TEX® or similar
Softshell Trousers
Stretch, durable mountaineering trousers.
Thermal Bottoms
Keep them light and thin.
Sun Hat
Choose your hat of choice as long as it shields you from the sun.
Warm Hat
Ideally thin and single layered so it can fit under the helmet.
Rent locally
B3 Boots
Rucksack
Mountaineering-specific 35-40L backpack
Water bottles
You must be able to carry at least 2L of water in your backpack
Sun cream
Factor 30-50 High Mountain sunscreen
Sun block
For your nose and lips
Sunglasses
Goggles
Just in case you hit bad weather
Thermal socks
Good walking socks are required
Mountaineering Gloves
Thick and built for the cold
Lighter gloves
Thinner to be used for mid mountain conditions and glacial walking.  Look for a pair with good grip.
Hiking shoes / Trail Shoes
Good grip and ankle support is recommended
Shorts
Good to have for approaches to the mountain huts especially in warmer temperatures
Head torch
Don't forget to pack spare batteries. They're essential
Sleeping bag silk liner
You don't need a sleeping bag itself, as blankets are provided in the huts
Earplugs
Highly recommended for the mountain huts
First aid kit
Blister kit, paracetamol, etc
Boot gaiters
To protect your trousers from crampons and to keep any snow out if it's deep
Cash / credit card
For extra costs such as drinks and snacks
ID and documents
Passport / Driver's license, Visa, Insurance
"I'd recommend Adventure Base 100%. I want to be an Adventure Base guide!"
"The summit was like a dream. It was so overwhelming I began to cry with joy for making it to this magical world at the top of Europe."
"It is quite possibly the best most rewarding week I've ever had pursuing my passions."
"Having no previous mountaineering experience Adventure Base were on hand to help at anytime with answers to my questions. It really was a trip of a lifetime."
"A fantastic trip that I will never forget. The team behind Adventure Base, along with its guides are nothing short of excellent. Professional and likeable with expert knowledge of all aspects of the climbs."
"Having great guides is crucial and I can't recommend their guides highly enough. I am already (after just being home for a week) itching for the next climb."
"The route was stunning and the guides were great. Logistics were really seamless which makes a huge difference. All this contributes to a stunning experience for the participants."
"Having received a glowing recommendation, I was surprised that Adventure Base exceeded my extremely high expectations. Olly and Jo ensured that the chalet was comfortable, homely and friendly, whilst also providing very useful information and advice.
"Adventure Base. The name says it all. It is the perfect base for setting in motion, adventures in the mountains, and beyond, that you dream about! I was impressed by the quality of service and professionalism, and how the Adventure Base team makes sure you get the most out of the entire experience.
FINER DETAILS
YOUR ADVENTURE PACKAGE
On arrival day you meet with your guides and fellow climbers at the accommodation for a welcome briefing in the evening. Here you will have an opportunity to ask any last minute questions as well as share your pre-trip excitement with your group.
What's Included?
Climb Mont Blanc (4808m)

Training and acclimatisation in the Mont Blanc Range

Welcome dinner on the first night

All accommodation and guiding services during the trip

2 nights mountain huts at half-board (Breakfast and 3 course evening meals)

3 nights Chamonix accommodation with breakfast included

En suite rooms in Chamonix on twin shared basis (single supplement €550)

2:1 Hand-picked Adventure Base mountain guides

All transport within itinerary
What's not Included?
Airport Transfers (approx. €45 each way)

Uplifts according to itinerary (approx. €50)

Evening meals in Chamonix on D2 and D5

Personal equipment rental

Personal travel insurance

Personal snacks, lunch and drinks

Gratuities for the guides
This Trip is running on the following dates
Availability
3 spots available
Availability
4 spots available
OUR CHAMONIX ACCOMMODATION
When not climbing the mountain we know the importance of having a comfortable base. That's why we've chosen this mountain lodge with it's super comfortable rooms and warm atmosphere. But don't let that nice linen and chocolate on the bed win your favour just yet. Wait until you've experienced a good old mountain hut with its basic, but charming amenities and friendly hosts. We bet you go home missing the huts more!
+ 3
Valley Accommodation
Our lodge is an excellent base for the Mont Blanc trip. With stunning views of the mountain itself, it's well placed and just a few minutes walk from Chamonix centre. Rooms are on a twin or triple share basis with en suite bathrooms. A single room supplement is available for €550. You will spend the first, middle and last nights of your stay here. The other nights will be spent in mountain huts. Dinner on the first is included, as well as breakfast each morning. If you want to dine here on the other nights a set menu is approx. €25. The lodge has a cosy bar and some lovely outdoor space to relax in after the climb. Free WiFi.
Duration

3 nights

Internet

Wifi included

Beds

Twin / Triple share (single supplement €550)

Food

Breakfast + 1 Dinner
+ 1
Rifugio Chabod, Italy / Refuge Tete Rousse, France / Refuge du Gouter, France
When heading up the mountain you will be staying in accommodation which boasts views that can't be beaten. The mountain huts of Rifugio Chabod, Refuge Tete Rousse and the Refuge du Gouter aren't going to win any five stars awards for service but will keep you warm, dry and fed. Just don't forget to pack your ear plugs... trust us!
Duration

2 nights

Internet

Not included

Beds

Dorm

Food

Half Board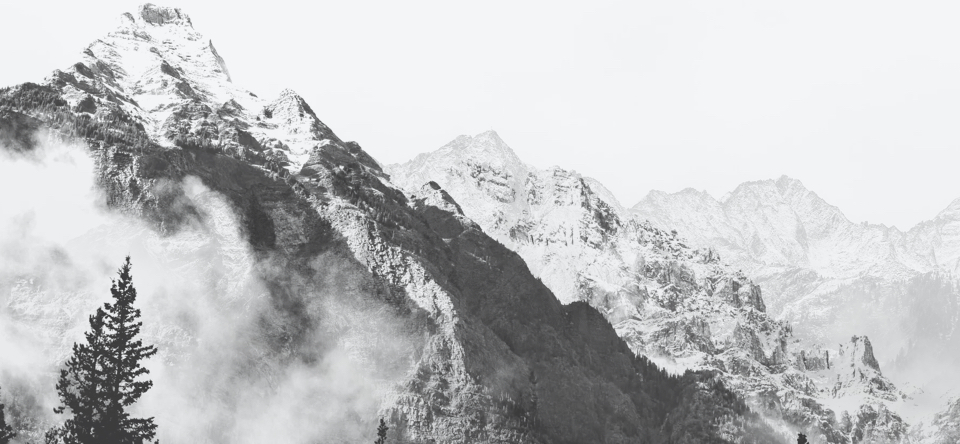 WHAT TO EXPECT
HERE'S YOUR ITINERARY
While we try and stick to the tried and tested itinerary below, the mountain and the weather sometimes has other ideas. We will always remain as flexible as possible, which is why we only work with experienced and knowledgeable guides, to make sure we can change any plans if required.
We meet in the evening at the accommodation to go through the plan for the week as well as the current weather and mountain conditions. You will meet with your fellow climbers and your guides so you can ask any questions and will have a chance to go through your kit.

Day 2:

Train and acclimatise in the Mont Blanc Range

We will head up the Aiguille du Midi at 3,842m to train and acclimatise in the Mont Blanc range. There is an endless supply of fantastic glaciers to walk and mountains to traverse to help prepare you for what's to come later in the trip.

Day 3:

Begin the Mont Blanc Climb

Climbing Mont Blanc takes two days, but we add in a spare day in case of bad weather to maximise your chance of success. We start by driving to Les Houches (10 min) and then taking uplifts on the Bellevue cable car followed by the Tramway du Mont Blanc train to the Refuge du Nid d'Aigle which sits at 2372m. From here we hike to the Tête Rousse hut (3167m) for an overnight stay in preparation for our summit attempt the following morning.

4km / 700m up / 0m down / 2 hours

On summit day we wake up early and ascend to the summit of Mont Blanc. This will take between 8-10 hours depending on conditions and your physical ability. On the descent from the summit, we spend the night in the Goûter hut (3813m). By having this second night in the Goûter hut we are less in a rush to make it down to the valley or the Tête Rousse hut, and it also means we cross the Grand Couloir early the following day. These are all carefully considered factors that we've analysed over many years guiding this route to maximise your chance of a successful summit.

10km / 1700m up / 1000m down / 8-10 hours

Day 5:

Return to Chamonix

In the morning we descend from the Goûter hut (3813m) to the Refuge du Nid d'Aigle (2372m) and take the Tramway du Mont Blanc followed by the Bellevue cable car down to Les Houches. The descent normally takes around 4-5 hours. You then travel back to the Chamonix and that signals the end of the climb. This will normally be around 13:00-14:00 in the afternoon. Usually everyone heads out into Chamonix for dinner or drinks together to round off the week.

7km / 0m up / 1500m down / 4 hours

Depart. Check out is at 10:00, and after one last hearty breakfast we sadly bid farewell. Please note: This itinerary is based on good weather and mountain conditions as well as hut availability. Sometimes we may opt for 2 consecutive nights in the Tete Rousse or Gouter hut or another variety of huts or days allocated to climbing Mont Blanc. Should an ascent of Mont Blanc not be possible due to dangerous conditions or bad weather, we will provide alternative options. During June and July we may opt for the Italian normal route (via Rifugio Gonella) if conditions allow. It is a stunning alternative route to the Gouter route and is often much less frequented.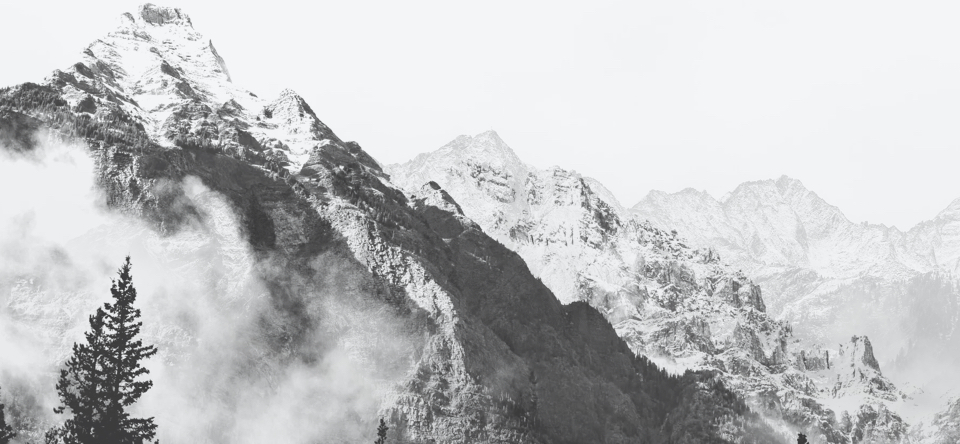 MEET THE GUIDES
Fabio
IFMGA Guide
Fabio has guided with us for close to ten years now and has summited Mont Blanc more times than we can remember. He's even helped Sir Richard Branson get to the top of Western Europe. When asked what his favourite mountain was his response was 'It's the mountain not known to many, in a remote country that provides opportunity for adventure. That said, I do love Cordillera Blanca (Peru) to guide in, Montserrat (Barcelona) because it's where it all started for me and Main De Fatima (Mali) because it's special to me!"
Lars
IFMGA Guide
Lars is a IFMGA Guide originally from Belgium, with over 20 years of experience climbing and splitboarding in the Mont Blanc massif, the Alps and the greater ranges of the world. Having lived in Chamonix for over a decade he has enjoyed the unique and unlimited climbing possibilities in and around the valley. Lars is also one of the most recognised and experienced splitboard guides leading expeditions to Kamchatka, Greenland, Iceland and more.
Miha
IFMGA Guide
Miha is an IFMGA guide from Slovenia based between the beautiful Julian Alps and Chamonix. He has been climbing for over 20 years all over the world, including expeditions to Nepal, Tibet, India, Pakistan, USA, Mexico and Peru. He summited an 8000er on his first expedition to the Himalaya, did a first ascent on the previously unclimbed Lasher peak in the Himalaya and climbed El Capitan and many routes over the Alps.
Pablo
IFMGA Guide
Pablo is originally from a small mountain village in Spain and came to Chamonix with only one dream to become a mountain guide. Based in Chamonix since 2013, Pablo made the Alps his playground as a guide and as an alpinist and has climbed many of the classic alpine routes. He combines mountain guiding with helicopter rescue work in Spain during the off seasons.
Roger
IFMGA Guide
Roger has spent over 15 years guiding around the world. He is a Guide instructor at the Spanish School of Guides and is fascinated by discovering mountains with clients. Roger has a big passion about showing people his beloved mountains and sharing climbs and descents with skis.
Faust
IFMGA Guide
Born in the Aran Valley, from parents who were ski teachers and mountain guides, the motivation inherited by nature has led him to practice all facets of mountain sports such as climbing, skiing and mountaineering. He has spent his alpine career as part of the FEDME team (Spanish Federation of Mountain and Climbing Sports) and his passion and profession have led him to travel to other continents to carry out his activity.
Fede
IFMGA Guide
"My favorite mountain is the Midi d'Ossau, in the Pyrenees. It is a volcanic and unique mountain, that a stands out from the other peaks around. It is a huge fortress with many different features that provides incredible rock climbing routes, and the most important thing is that is 20 minutes from my house ;)"
Jon
IFMGA Guide
"If asked about my favourite mountain or mountain range, it wouldn't be easy to answer since perfect places to climb, ski or explore can be found all over the world. But, if I had to choose one, I think I'd say the Pyrenees, not very high, but wild and still quite unknown: the mountains where I learnt when I was a child and where I can still live great adventures far from the crowd".
Are you ready?
Our adventures are attributed a difficulty level from A to E. This Mont Blanc Turbo trip is rated Level C, for accomplished adventurers We recommend you only book a trip that reflects your ability.
For beginners and newcomers
You're not quite sure where to start but you're hungry for an adventure
Little / no prior experience
Shorter time duration
No technical skills required but keen to learn
Basic level of fitness
For those with some prior experience
You have some previous experience in the outdoors, whether that's hiking, skiing or climbing, and are keen to build on that
You will either be starting to venture into more technical terrain or slightly more challenging environments
Some basic skills
Moderate fitness
For accomplished adventurers
You enjoy challenging yourself physically and mentally
You're comfortable on multi-day adventures and you call yourself an avid adventurer
You're not quite George Mallory but you subscribe to his 'because it is there' attitude
Strong level of fitness
Think you've got this?
This trip is at this level
You're ready to test your skills on the next challenge
You're comfortable in most types of alpine environments
Some level of technical skills
Strong level of fitness
You've been on multiple adventures and have built up a solid skillset to tackle most challenges out there
Good technical skills and knowledge
Experienced in alpine/mountains environments
Very high level of fitness
READY TO CLIMB MONT BLANC?
We hope you've found all the information you need above, but if not don't hesitate to get in touch. If you're ready to book, follow the link below.
Deposit/Book Now