Self Guided Treks
Tour du Mont Blanc Eastern Route 4 Days
Experience the best of the Tour du Mont Blanc trails on this self guided trip. Starting in Italy, you make your way over to Switzerland and finally end up in France over 4 days trekking. The trip has been designed so that you only need to take 2 days off work in order to experience this world famous trek.
Adventure Snapshot

Duration

3 Nights, 4 Days

Start Location

Courmayeur

Date(s)

June - September

Price

From €558.00
Book Now from €558.00
+ 10
ITALY, SWITZERLAND & FRANCE / 3 NIGHTS / 4 DAYS
This version of the Tour du Mont Blanc trek is an incredible opportunity to completely immerse yourself in the mountains and enjoy the natural beauty of the valleys that surround western Europe's highest mountain. The trek offers an unusual variety of spectacular scenery and varied walks and you are sure to come away from this trek refreshed and invigorated, if a little creaky at the joints.

The route crosses three borders (France, Italy and Switzerland) in 4 days, traversing beneath huge glaciers, and meandering through beautiful alpine meadows and picture-book villages. That's right, this is a truly memorable journey and one of worlds classic long-distance hiking routes. This trip is great for those short on time who want as much trekking 'bang for their buck' as they can manage.

Not sure whether you're ready? No problem. Take our Tour du Mont Blanc Trek 'Readiness' test:

Take our Tour du Mont Blanc Trek 'Readiness' test
Tour du Mont Blanc Trek Full Trip

YOUR ADVENTURE STARTS HERE
WHO IS THIS FOR?
The Tour du Mont Blanc Trek is well suited to fit hillwalkers, capable of trekking for multiple days carrying a midsized rucksack. We follow footpaths each day and the terrain is very hilly so expect big climbs and descents each day. We stay in a mixture of mountain refuges and local hotels during the trek, which all provide basic but comfortable lodging and good food. This helps keep our packs light carrying only snacks, clothing and essentials.
You must be 16 or over to take part on this trip as long as you are accompanied by an adult. If you have a group with children younger than 16 we can put together a bespoke private trip for you. Please get in touch to learn how. Not sure whether you're ready? No problem. Take our Tour du Mont Blanc Trek 'Readiness' test or drop us a note and we'll talk it through with you: Take our Tour du Mont Blanc Trek 'Readiness' test
Adventure Overview

Duration

3 Nights, 4 Days

Start Location

Courmayeur

Date(s)

June - September

Guide Ratio

Self Guided

Ability

Level A

Level A

You're not quite sure where to start but you're hungry for an adventure and can't wait to get going. Bring it on!

Price

From €558.00
See real footage of previous expeditions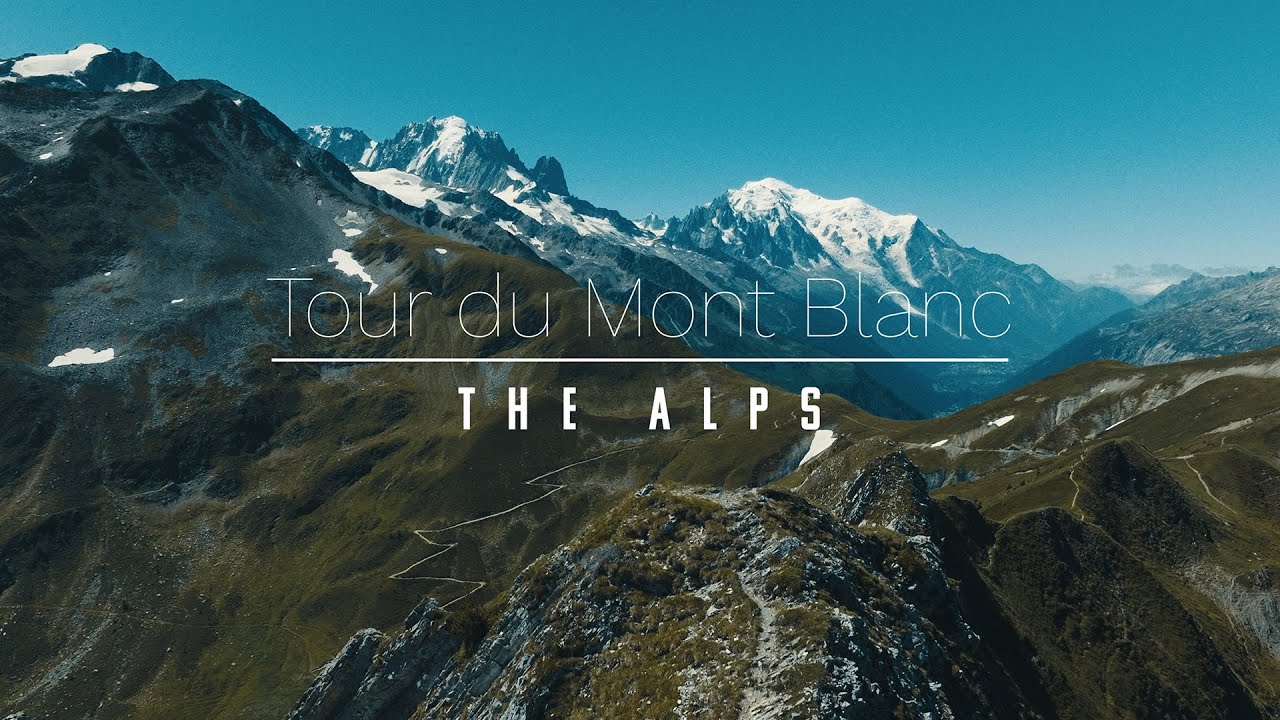 The Tour du Mont Blanc Trek
02:21
Stunning views and great memories. This is the Tour du Mont Blanc Trek.
What is Self Guided Trekking?
01:27
Olly and Charlie discuss what a self guided trip looks like.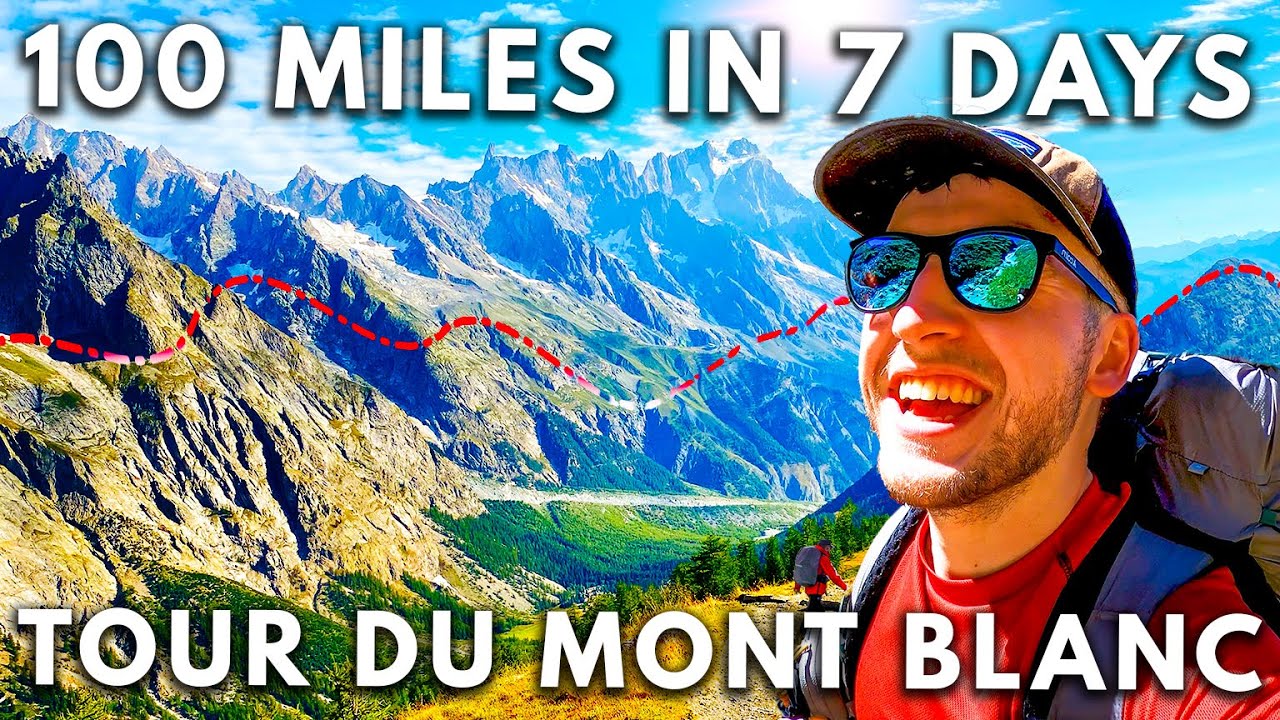 Beginner Hikes Tour Du Mont Blanc
25:55
Check out Dave's experience on the Tour du Mont Blanc with us.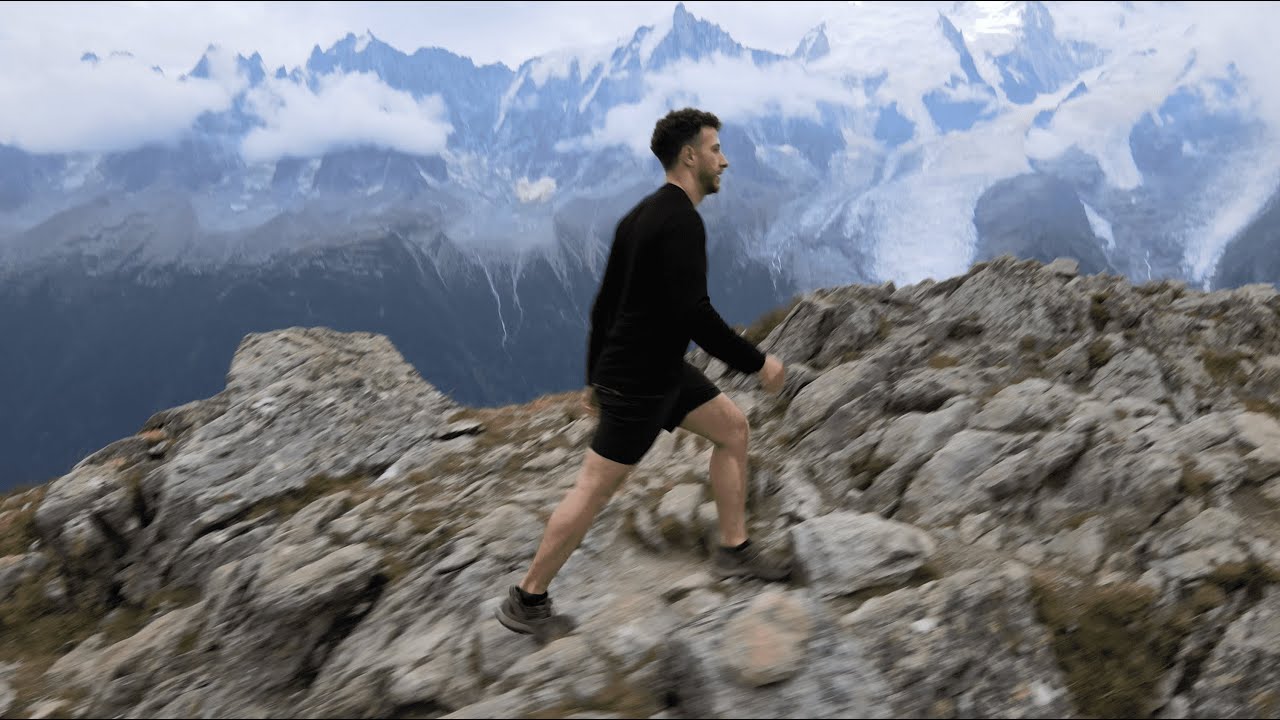 Omar's Trip
03:39
A snapshot at Omar's experience on the trails with us.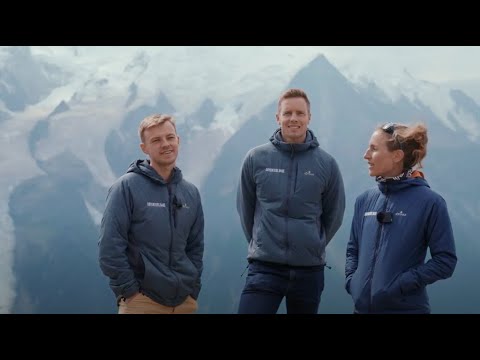 Meet The Team
01:48
Introducing our crack squad of mountain lovers and adventure junkies. We spend most of our days plotting, planning and building some of the very best trips out there for you all to enjoy.
EQUIPMENT REQUIRED FOR THIS TRIP
Please note this is a guide and you may be required to rent or purchase last minute equipment on arrival dependent on the weather and changes in itinerary.
For the full downloadable Tour Du Mont Blanc Trek kit list please click here.
Rucksack
Mountaineering-specific 35-40L backpack
Trekking Poles
Foldable or telescopic poles are best
Hiking shoes / Trail Shoes
Good grip and ankle support is recommended
Softshell Jacket
Light technical jacket, ideally with a hood.
Lightweight fleece
Something light and thin.
Thermal Tops
Keep them light and thin.
Tech T-Shirts
Highly breathable, lightweight synthetic technical t-shirt.
Thermal Bottoms
Keep them light and thin.
Softshell Trousers
Stretch, durable mountaineering trousers.
Warm Hat
Ideally thin and single layered so it can fit under the helmet.
Sun Hat
Choose your hat of choice as long as it shields you from the sun.
Waterproof jacket
Waterproof pants
Side-leg zippers are helpful
Thermal socks
Good walking socks are required
Shorts
Good to have for approaches to the mountain huts especially in warmer temperatures
Fleece windproof gloves
Sunglasses
Sun cream
Factor 30-50 High Mountain sunscreen
Water bottles
You must be able to carry at least 2L of water in your backpack
Sleeping bag silk liner
You don't need a sleeping bag itself, as blankets are provided in the huts
Trekking Towel
Head torch
Don't forget to pack spare batteries. They're essential
ID and documents
Passport / Driver's license, Visa, Insurance
Cash / credit card
For extra costs such as drinks and snacks
First aid kit
Blister kit, paracetamol, etc
Bandana / Buff
Earplugs
Highly recommended for the mountain huts
Insect Repellant
The direct, face to face meetings with both Beth Gavoille and Charlie Krarup left me feeling that they each genuinely wanted to understand my needs, wants and concerns and would do whatever they could to assist me as much as possible. I never felt that I was simply a customer in a financial transaction with them but rather that they authentically cared about me. You truly felt that you were being listened to.
We had an amazing experience planning the TMB with Adventure Base. Everything went well before and during our trip. Great support from their side.
Booked our 11 day self guided tour du mont blanc trek with adventure base who were great from the outset. From prior to booking in answering all of our questions, keeping us informed throughout the booking process all the way through to being readily available to answer any questions and provide alternative gpx and information on varient routes we wanted to take. Incredible team. Thank you
7 Day Self-guided TBM was an amazing trip. AB planned everything exceptionally well. No issues. I will use them again for my next trip.
5 stars for the Adventure Base team! We are so pleased with our self-guided 9-day Tour du Mont Blanc trek through Adventure Base. The company had clear communication with us the whole way- from making our itinerary, checking in before with left the US, checking in once we got to Chamonix, and then while we were on the trail as well. They helped us chose a different route mid hike, making us feel safe and supported. They also did a lot of small things that went a long way- holding our luggage + dropping it off at our hotel to be ready for us once we were done hiking, providing us with digital + paper maps, a mini trail first aid kit and buffs. We are so thankful to have used them!
The Adventure Base team was a complete pleasure to work with - friendly and knowledgeable. The team was super responsive from start to finish (from planning phase and throughout our trek) providing great advice, logistics and support. We will use AB again - 5 stars!!
We did the TMB with adventure base- family with 2 teenagers. We honestly could not have asked for a better organised self guided tour- the accommodation, bag transfers, food and the communication by Adventure base were amazing. Only trumped by Mother Nature- what a beautiful and bucket list walk. Olly, Beth and Virginia were superb and we highly recommend this tour company.
FINER DETAILS
YOUR ADVENTURE PACKAGE 
The trek begins in the Italian town of Courmayeur. Typically people will arrive the night before and overnight either in Courmayeur or in Chamonix, France and take bus to Courmayeur the morning to start the hike. If you would like us to book your accommodation for the first night please ask.
What's Included?
3 Nights accommodation

3 Breakfasts

3 Dinners

Planning and reservations

Welcome meeting with an Adventure Base representative (Virtually)

Welcome pack

First aid kit

A detailed itinerary

24/7 Support communication with our team in Chamonix
What's not Included?
Flights and transfers

Lunches, snacks and drinks on the trek

Luggage transfers
WHAT TO EXPECT FROM THE ACCOMMODATION
We know the importance of having comfortable accommodation on this trip. After a long day of trekking it's vital to have a comfortable bed and good food to enjoy in a scenic location. We've handpicked refuges and other mountain accommodation along the way that we're sure you're going to love. (A single room supplement is available where possible, please request this far in advance)
+ 1
ON THE TREK
The majority of the accommodation on the trip will be in dormitories and / or small shared rooms. You can upgrade in some of the accommodation options if requested in advance and based on availability.
Duration

3 Nights

Internet

Not included

Beds

Shared arrangements

Food

3 Breakfasts + 3 Dinners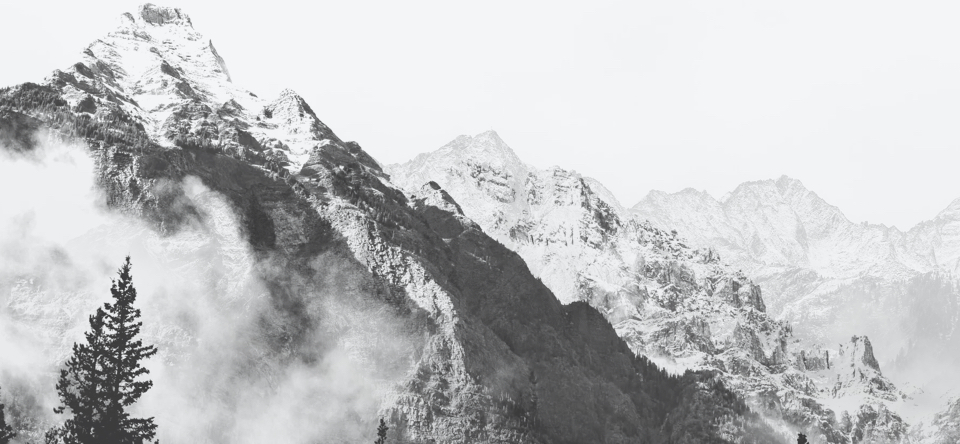 Immerse yourself in Nature
Adventure Itinerary
Here you'll find the full itinerary including distances (KM) ascents and descents each day and a rough estimate of how long it will take.
Start point: Courmayeur
End point: Chamonix
Length: 4 days
Day 1:

Courmayeur - Rifugio Bonatti / Elena

The trek starts with a steep push up to the Bertone hut for a late morning Italian coffee. Here, if the weather is good, you can take the variant to incorporate an extra peak: it takes a bit longer but it really is a stunning day – not many people, breathtaking scenery, and avoids the crowds down bellow in the Val Ferret. We spend the night at the Rifugio Bonatti or Rifugio Elena, from where you can watch the beautiful sunset behind Mont Blanc.

19km / 1500m up / 750m down / 7 hours trekking

Day 2:

Rifugio Bonatti / Elena to La Fouly

Today you take on the Grand Col Ferret which provides beautiful views of the Grand Combin over in Switzerland and back towards some of the bigger peaks of the Mont Blanc range including the Grandes Jorasses. Once over the border and into Switzerland, you make our way down barren slopes to Ferret, and continue to La Fouly, an alpine village with a few nice spots to stop for a late lunch and some refreshments. From here you take a short bus transfer to Champex-le-Lac, where you overnight in a cosy auberge.

17km / 1130m up / 1450m down / 6 - 7 hours trekking

You have two options to cross over to Trient today. One is the Fenêtre d'Arpette route, which is steeper and more challenging and can only be done in fair weather, and the second is the Bovine to the Col de la Forclaz which is less steep and cuts around the mountain with amazing views out over the Valais. Both routes offer spectacular scenery. Either way you will end up in Trient, a cute village of no more than a handful of houses, and a lovely family run Auberge to stay for the night.

14km / 1200m up / 1650m down / 7 hours trekking

And here you are already... your final day! You will leave Trient early and hike over the Col de Balme back into France. It is a fairly steep climb that will be mostly in the shade early on, and it leads us back to the sunny side and we are greeted by the panoramic views of Mont Blanc. From here you descend to Le Tour and then on to Montroc, from where you take the train back to Chamonix to end the trip in the afternoon. From here you can either transfer to Geneva for an evening flight, or continue your visit by staying on in Chamonix. Let us know and we can help with planning.

15km / 1100m up / 1300m down / 7 hours trekking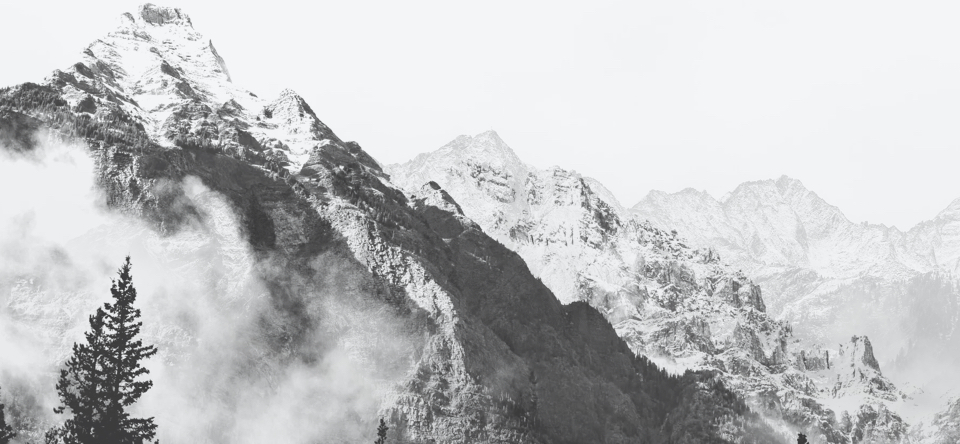 Are you ready?
Our adventures are attributed a difficulty level from A to E. This Tour du Mont Blanc Eastern Route 4 Days trip is rated Level A, for beginners and newcomers We recommend you only book a trip that reflects your ability.
READY TO TREK THE TMB?
We hope you've found all the information you need above, but if not don't hesitate to get in touch. If you're ready to book, follow the link below.
Deposit/Book Now