Treks
Tour du Mont Blanc Epic Mont Blanc 2.5 Days
Self guided Tour du Mont Blanc Chamonix Highlights over 2.5 days. Based in Chamonix visiting the famous trails of the Tour du Mont Blanc overlooking Mont Blanc.
Adventure Snapshot

Duration

2 Nights, 2.5 Days

Start Location

Chamonix, France

Date(s)

June - September

Price

From €365.00
Book Now from €365.00
+ 3
CHAMONIX, FRANCE / 2 NIGHTS / 3 DAYS
This 2 night / 2.5 day version of the Tour du Mont Blanc trek is an incredible opportunity to completely immerse yourself in the mountains and enjoy the natural beauty of the valleys that surround western Europe's highest mountain. The trek offers an unusual variety of spectacular scenery and varied walks and you are sure to come away from this trek refreshed and invigorated, if a little creaky at the joints.

This self guided Tour du Mont Blanc Epic Mont Blanc trip runs over 2.5 days. Based in Chamonix visiting the famous trails of the Tour du Mont Blanc overlooking Mont Blanc.

Not sure whether you're ready? No problem. Take our Tour du Mont Blanc Trek 'Readiness' test or join us on our Tour du Mont Blanc guided trips:

Take our Tour du Mont Blanc Trek 'Readiness' test


YOUR ADVENTURE STARTS HERE
WHO IS THIS FOR?
The Tour du Mont Blanc Trek is well suited to fit hillwalkers, capable of trekking for multiple days carrying a reasonably heavy rucksack. You follow footpaths each day and the terrain is very hilly. You can expect to do up to and over 1000m ascent and descent per day.  You stay in a mixture of mountain refuges, gites and auberges during the trek, which all provide basic but comfortable lodging and good food. This helps keep your packs fairly light carrying only snacks, clothing and essentials.
It might seem like a lot to take in so if you're not sure if you're ready.. No problem. Take our Tour du Mont Blanc Trek 'Readiness' test or join us on one of our Tour du Mont Blanc guided trips: Take our Tour du Mont Blanc Trek 'Readiness' test
Adventure Overview

Duration

2 Nights, 2.5 Days

Start Location

Chamonix, France

Date(s)

June - September

Guide Ratio

Self Guided

Ability

Level A

Level A

You're not quite sure where to start but you're hungry for an adventure and can't wait to get going. Bring it on!

Price

From €365.00
See real footage of previous expeditions

The Tour du Mont Blanc Trek
02:21
Stunning views and great memories. This is the Tour du Mont Blanc Trek.
What is Self Guided Trekking?
01:27
Olly and Charlie discuss what a self guided trip looks like.

Beginner Hikes Tour Du Mont Blanc
25:55
Check out Dave's experience on the Tour du Mont Blanc with us.

Omar's Trip
03:39
A snapshot at Omar's experience on the trails with us.

Meet The Team
01:48
Introducing our crack squad of mountain lovers and adventure junkies. We spend most of our days plotting, planning and building some of the very best trips out there for you all to enjoy.
EQUIPMENT REQUIRED FOR THIS TRIP
Please note this is a guide and you may be required to rent or purchase last minute equipment on arrival dependent on the weather and changes in itinerary.
For the full downloadable Tour Du Mont Blanc Trek kit list please click here.
Rucksack
Mountaineering-specific 35-40L backpack
Trekking Poles
Foldable or telescopic poles are best
Hiking shoes / Trail Shoes
Good grip and ankle support is recommended
Softshell Jacket
Light technical jacket, ideally with a hood.
Lightweight fleece
Something light and thin.
Thermal Tops
Keep them light and thin.
Tech T-Shirts
Highly breathable, lightweight synthetic technical t-shirt.
Thermal Bottoms
Keep them light and thin.
Softshell Trousers
Stretch, durable mountaineering trousers.
Warm Hat
Ideally thin and single layered so it can fit under the helmet.
Sun Hat
Choose your hat of choice as long as it shields you from the sun.
Waterproof jacket
Waterproof pants
Side-leg zippers are helpful
Thermal socks
Good walking socks are required
Shorts
Good to have for approaches to the mountain huts especially in warmer temperatures
Fleece windproof gloves
Sunglasses
Sun cream
Factor 30-50 High Mountain sunscreen
Water bottles
You must be able to carry at least 2L of water in your backpack
Sleeping bag silk liner
You don't need a sleeping bag itself, as blankets are provided in the huts
Trekking Towel
Head torch
Don't forget to pack spare batteries. They're essential
ID and documents
Passport / Driver's license, Visa, Insurance
Cash / credit card
For extra costs such as drinks and snacks
First aid kit
Blister kit, paracetamol, etc
Bandana / Buff
Earplugs
Highly recommended for the mountain huts
Insect Repellant
FINER DETAILS
YOUR ADVENTURE PACKAGE 
The trek begins in the Chamonix valley. Typically people will arrive the night before and overnight in Chamonix to be ready to start the hike the following day. If you would like us to book your accommodation for the first night please ask.
What's Included?
2 Nights accommodation

2 Breakfasts

2 Dinners

Planning and reservations

Welcome meeting with an Adventure Base representative

Welcome pack

First aid kit

A detailed itinerary

24/7 Support communication with our team in Chamonix
What's not Included?
Flights and transfers

Lunches, snacks and drinks on the trek

Luggage transfers
WHAT TO EXPECT FROM THE ACCOMMODATION
We know the importance of having comfortable accommodation on this trip. After a long day of trekking it's vital to have a comfortable bed and good food to enjoy in a scenic location. We've handpicked refuges and other mountain accommodation along the way that we're sure you're going to love. (A single room supplement is available where possible, please request this far in advance)
ON THE TREK
The majority of the accommodation on the trip will be in dormitories and / or small shared rooms. You can upgrade in some of the accommodation options if requested in advance and based on availability.
Duration

2 Nights

Internet

Not included

Beds

Shared arrangements

Food

2 Breakfasts + 2 Dinners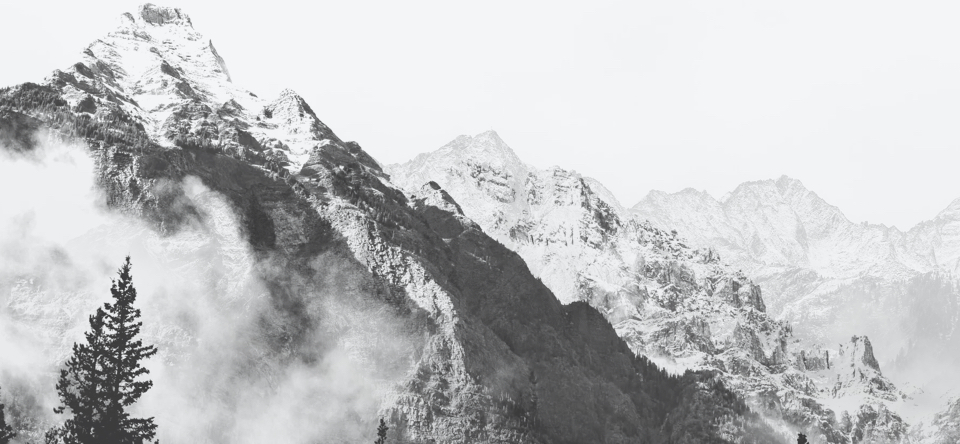 Immerse yourself in Nature
Adventure Itinerary
Here you'll find the full itinerary including distances (KM) ascents and descents each day and a rough estimate of how long it will take.
Start point: Chamonix
End point: Chamonix
Length: 3 days
Day 1:

Arrive in Chamonix – hike up to Refuge Col de Balme

The first day has been planned so you can arrive in Chamonix the same day and be up snoozing in a high mountain hut on your very first night! This itinerary is perfect for a long weekend arriving Friday lunchtime (or even mid afternoon) as the hike time for today is only 2.5 – 3.5 hours. Refuge Col de Balme, famous for it's bright red shutters, is perched on the French – Swiss border at an altitude of 2191m. The refuge is one of the oldest on the TMB trail and Henri, the owner, is a wonderfully welcoming character. Hiking up from 1470m it's all uphill with 721m of elevation to climb. Don't leave setting off too late – dinner is at 18h plus take extra time to soak in the view – from the refuge you'll have a birds eye view of the entire Chamonix Valley framed by the picture postcard Mont Blanc Massif.

4.5km / 750m up / 0 down / 2.5 - 3.5 hours trekking

Day 2:

Refuge Col de Balme - Lac Blanc

From Refuge Col de Balme you'll descend down to the saddle of Col des Posettes before ascending the rock spine ridge to L'Aiguillette des Posettes (2201m). L'Aiguillette des Posettes forms the beginning of the impressive northern flank of the Chamonix Valley. In good weather the 360 degree panorama here will take your breath away – the icy dome of Mont Blanc, the iconic spire of the Drus, the Aiguilles Verte as well as Glacier du Tour Lac Blanc and the Lac d'Emosson dam over your shoulder in Switzerland. Bear in mind this high route along the Posette ridge should never be taken in bad weather – the ridge is known for lightning strikes. The well marked trail has a knee jarring descent from the L'Aiguillette des Posettes eventually meandering through the forest to pop out on the main road winding up to the Col des Montets. From here you'll begin the 3 hours climb up to Lac Blanc. The route climbs steadily for between 1.5-2 hrs until you reach the infamous TMB ladders – a series of 13 ladders and metal ware built into the rock. It's the most exciting physical aspect of the entire Tour du Mont Blanc – teenagers will love it! See notes at the top of this page for how to avoid these ladders if you suffer from vertigo. A further hour up brings you to Tête aux Vents, a large cairn (2132m) which borders the national park. From there the trail ascends for a further 1hr 30 mins to reach stunning Lac Blanc (2,352m). The Lac Blanc refuge has legendary status on the Tour du Mont Blanc – this spot is simply unbeatable. When the mountains reflect in the still water you will genuinely feel humbled by your surroundings.

15km / 1150m up / 1500m down / 5 - 6 hours trekking

Day 3:

Refuge Lac Blanc – Les Houches

Today is a long day but there are exit options at 1h 15 (La Flégère) or 3hr (Plan Praz) via gondola. Our itinerary includes taking the Le Brévent cable car from Plan Praz which makes this days hike time around 7-8hrs. Without the Le Brévent cable car the entire trail would take almost 10 hours. From Lac Blanc you'll descend to pick up the trail along the Grand Balcon Sud on an easy undulating traverse to La Flégère and over to the Plan Praz plateau at Le Brévent. Drink in the extraordinarily spectacular views to your left of the Mont Blanc massif with it's gloriously jagged peaks, famous snowcapped dome and glacial tongues of ice. From Plan Praz you have an option to exit the trek here by descending direct to Chamonix town via the gondola. It will have been around 3 hours from leaving Lac Blanc. Our itinerary fast tracks to the top of Le Brévent via cable car which effectively lops two hours off the trail time. From the top of Brévent, historically argued to be the best view of Mont Blanc, the terrain changes to a dry rocky landscape as you start the descent down to Refuge Bellachat, a tiny refuge nestled into the rock with a large terrace boasting front row seats over to Mont Blanc, and then all the way down to Les Houches.

19km / 730m up / 1790m down / 7 - 9 hours trekking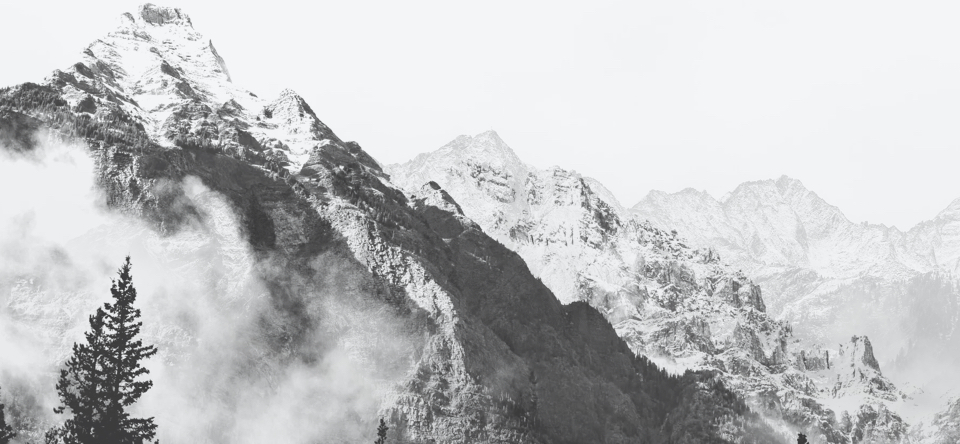 Are you ready?
Our adventures are attributed a difficulty level from A to E. This Tour du Mont Blanc Epic Mont Blanc 2.5 Days trip is rated Level A, for beginners and newcomers We recommend you only book a trip that reflects your ability.
READY TO TREK THE TMB?
We hope you've found all the information you need above, but if not don't hesitate to get in touch. If you're ready to book, follow the link below.
Deposit/Book Now