Self Guided Treks: Alta Via
Dolomites Alta Via 1 Self Guided 4 Days
Discover the Alta Via 1 Trek, an extraordinary adventure through the Dolomites, Italy. This itinerary has been designed for those who are perhaps a little short on time or just want a shortened Alta Via experience. Over 3 nights and 4 days you will experience some of the best the Alta Via has to offer, starting at the stunning Lago di Braies and finishing in the picturesque town of Cortina.
Adventure Snapshot

Duration

4 Days

Start Location

Lago di Braies, Dolomites, Italy

Date(s)

July - September

Price

From €536
Book Now €536
+ 22
Dolomites Alta Via 1: Highlights
Welcome to the Alta Via 1 highlights version. Read on to find out more about what you can expect when embarking on this trek.

Spectacular Scenery: The trek leads you through some of the most stunning alpine landscapes in the world. You'll encounter rugged peaks, lush meadows, pristine lakes, and dramatic rock formations that make the Dolomites a UNESCO World Heritage Site.

Challenging Terrain: Alta Via 1 includes challenging ascents and descents, rocky trails, and high-altitude passes.

Mountain Huts: Along the route, you will stay in a series of well-maintained mountain huts (rifugios) where you can rest, eat, and sleep. These huts provide a unique opportunity to experience the local culture and cuisine.

Cultural Immersion: In addition to the natural beauty, the trek also introduces you to charming Italian mountain villages and a rich cultural heritage.

Whether you're an experienced hiker or a newcomer to alpine exploration, the Alta Via 1 is an unforgettable adventure that combines the thrill of challenging trekking with the beauty of the Dolomites and the cultural richness of the region.

YOUR ADVENTURE STARTS HERE
WHO IS THIS FOR?
The Dolomites Alta Via 1 self-guided trek is recommended for hill walkers and trekkers with a good level of fitness who are keen to get stuck into the mountains and experience one of the world's finest treks. You should be capable of carrying a rucksack (~10kg) for 6-8 hours a day for 4 days in a row. You will be crossing high passes on most of the days and traversing valleys with, at times, fairly uneven hiking terrain.
Not sure whether you're ready? No sweat! Get in touch and we'll be happy to talk it through with you. 
Adventure Overview

Duration

4 Days

Start Location

Lago di Braies, Dolomites, Italy

Date(s)

July - September

Ability

Level A

Level A

You're not quite sure where to start but you're hungry for an adventure and can't wait to get going. Bring it on!

Price

From €536
LIVE THE ADVENTURE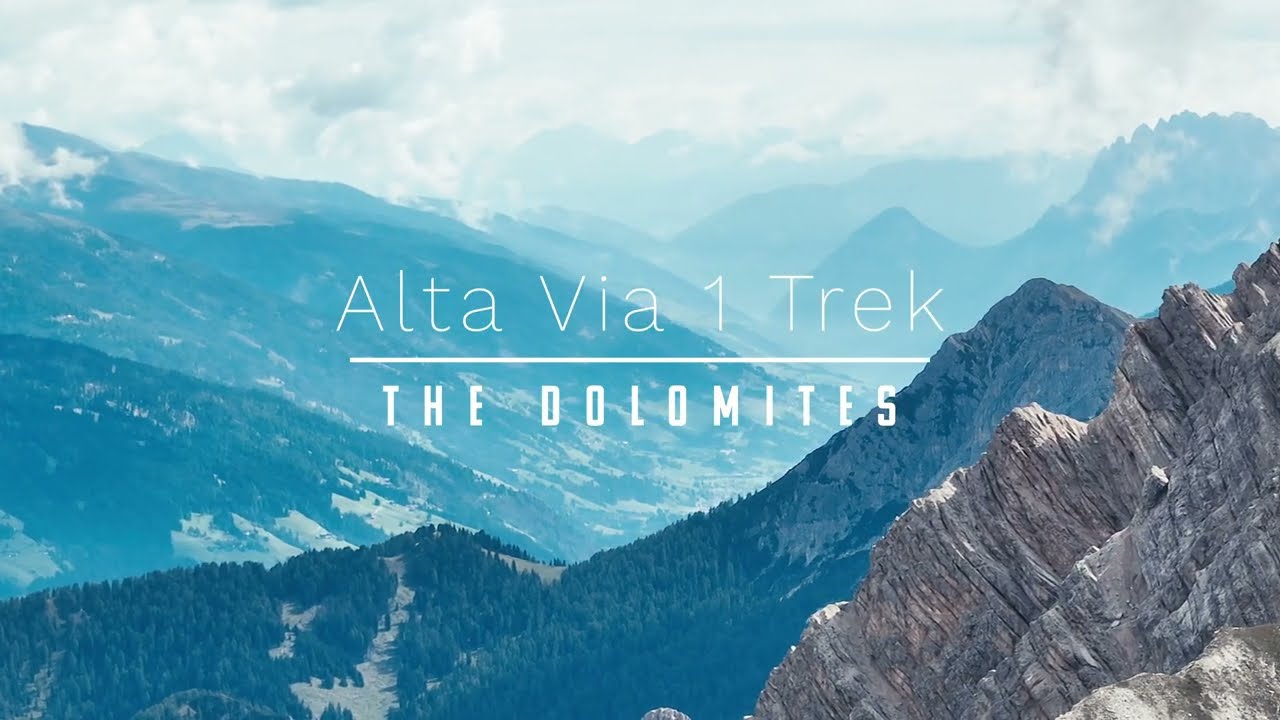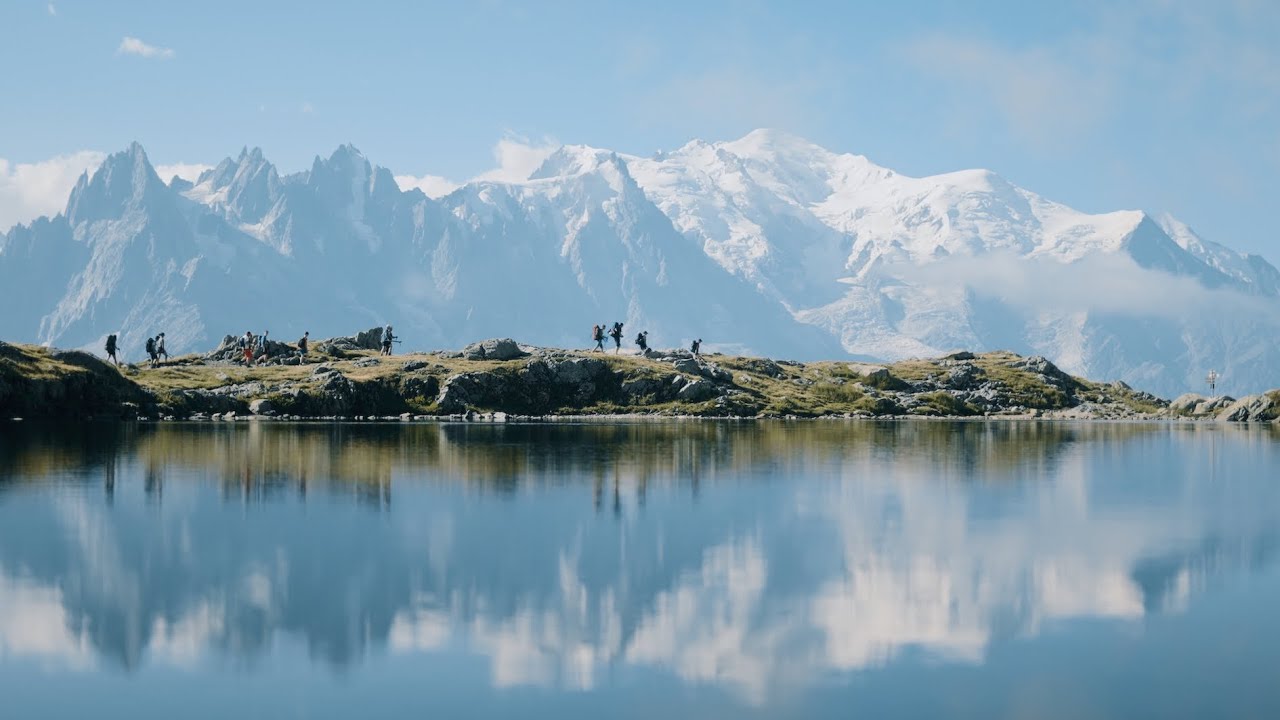 Trekking in the Alps - People
00:13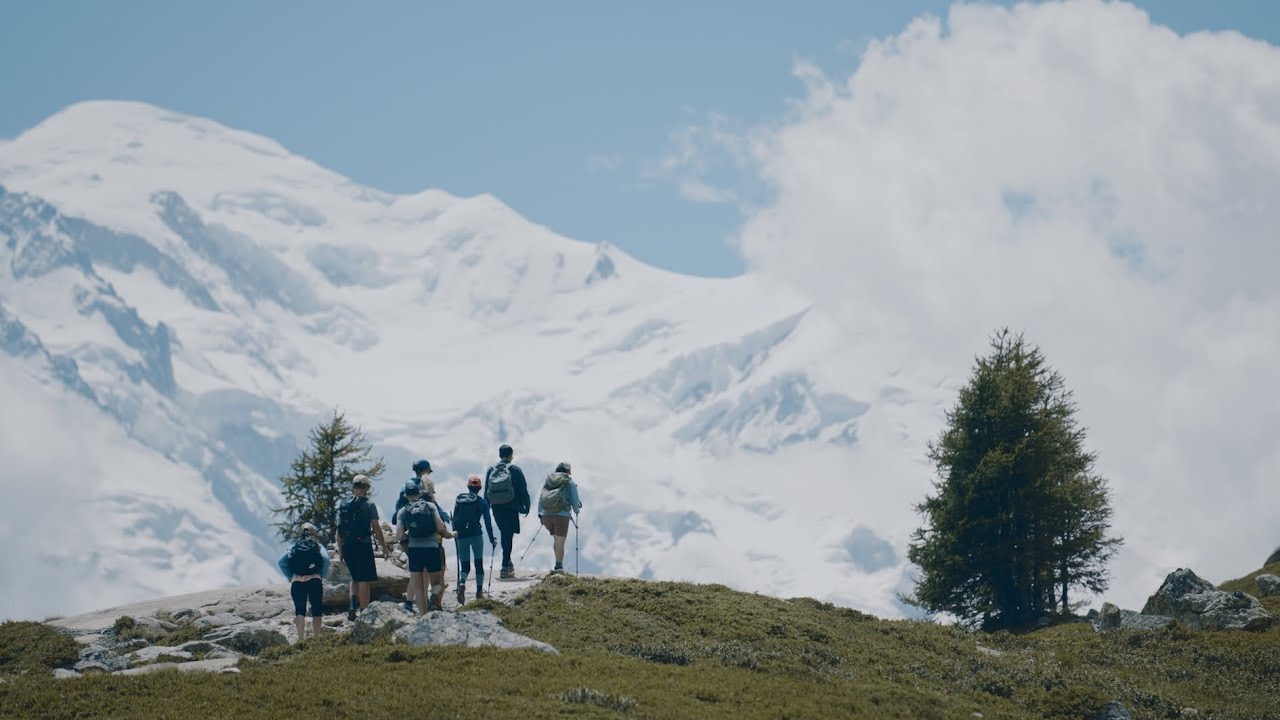 Trekking in the Alps - Glaciers
00:18
Kit & equipment required for this adventure
Please note this is a guide and you may be required to rent or purchase last minute equipment on arrival dependent on the weather and changes in itinerary. You can pre-book luggage transfers if you would like your main luggage back to be delivered to your accommodation each night (excluding mountain huts)
For the full downloadable Alta Via Trek kit list please click here.
Rucksack
Mountaineering-specific 35-40L backpack
Sturdy hiking boots
Solid hiking boots ideally B1 rated
Waterproof jacket
Waterproof pants
Side-leg zippers are helpful
Softshell Jacket
Light technical jacket, ideally with a hood.
Lightweight fleece
Something light and thin.
Thermal Tops
Keep them light and thin.
Tech T-Shirts
Highly breathable, lightweight synthetic technical t-shirt.
Softshell Trousers
Stretch, durable mountaineering trousers.
Thermal Bottoms
Keep them light and thin.
Sun Hat
Choose your hat of choice as long as it shields you from the sun.
Warm Hat
Ideally thin and single layered so it can fit under the helmet.
Thermal socks
Good walking socks are required
Shorts
Good to have for approaches to the mountain huts especially in warmer temperatures
T-shirts
Sunglasses
Sun cream
Factor 30-50 High Mountain sunscreen
Water bottles
You must be able to carry at least 2L of water in your backpack
Trekking Poles
Foldable or telescopic poles are best
Sleeping bag
Rated to -15 °C comfort temperature
Trekking Towel
Head torch
Don't forget to pack spare batteries. They're essential
ID and documents
Passport / Driver's license, Visa, Insurance
Cash / credit card
For extra costs such as drinks and snacks
First aid kit
Blister kit, paracetamol, etc
Midweight thermal underwear bottoms
Bandana / Buff
Hiking shoes / Trail Shoes
Good grip and ankle support is recommended
Earplugs
Highly recommended for the mountain huts
Insect Repellant
5 stars for the Adventure Base team! We are so pleased with our self-guided 9-day Tour du Mont Blanc trek through Adventure Base. The company had clear communication with us the whole way- from making our itinerary, checking in before with left the US, checking in once we got to Chamonix, and then while we were on the trail as well. They helped us chose a different route mid hike, making us feel safe and supported. They also did a lot of small things that went a long way- holding our luggage + dropping it off at our hotel to be ready for us once we were done hiking, providing us with digital + paper maps, a mini trail first aid kit and buffs. We are so thankful to have used them!
We had an amazing experience planning the TMB with Adventure Base. Everything went well before and during our trip. Great support from their side.
We did the TMB with adventure base- family with 2 teenagers. We honestly could not have asked for a better organised self guided tour- the accommodation, bag transfers, food and the communication by Adventure base were amazing. Only trumped by Mother Nature- what a beautiful and bucket list walk. Olly, Beth and Virginia were superb and we highly recommend this tour company.
Booked our 11 day self guided tour du mont blanc trek with adventure base who were great from the outset. From prior to booking in answering all of our questions, keeping us informed throughout the booking process all the way through to being readily available to answer any questions and provide alternative gpx and information on varient routes we wanted to take. Incredible team. Thank you
FINER DETAILS
YOUR ADVENTURE PACKAGE 
The trek starts from Lago di Braies and finishes at the stunning mountain town of Cortina. If you would like to book pre and post trek accommodation with us please let us know.
What's Included?
3 nights accommodation

3 Breakfasts

3 Dinners

Planning and reservations

Virtual meeting with an Adventure Base representative

Welcome pack

Detailed Itinerary

24/7 Support communication with our team in the Alps
What's not Included?
Flights and transfers

Lunches, snacks and drinks on the trek

Pre and post trek accommodation (option to pre-book with us)
WHAT TO EXPECT FROM THE ACCOMMODATION
We know the importance of having comfortable accommodation on this trip. After long days trekking it's vital to have a comfortable bed and good food to enjoy. We've handpicked accommodation along the way that we're sure you're going to love.
ON THE TREK
The majority of the accommodation on the trip will be in dormitories and / or small shared rooms. You can upgrade any of the accommodation options if requested in advance and based on availability.
Duration

3 nights

Internet

Not included

Beds

Shared arrangement

Food

Half Board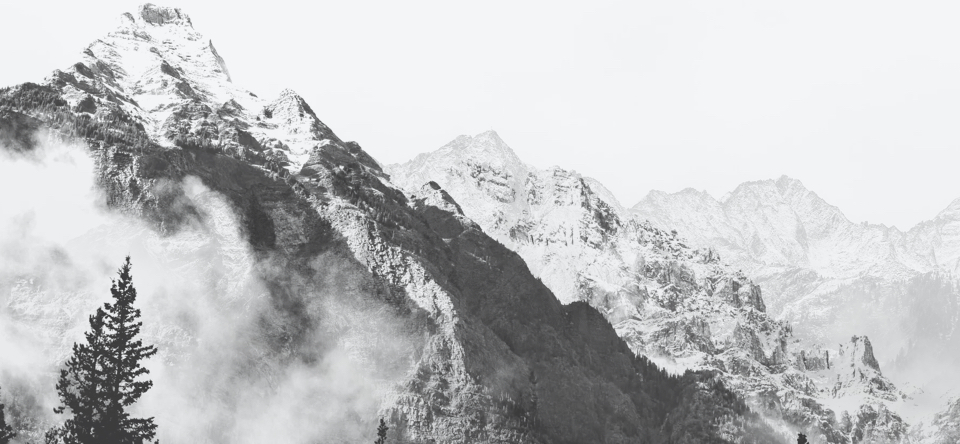 WHAT TO EXPECT
HERE'S YOUR ITINERARY 
Whilst you will try and stick to the tried and tested itinerary below, availability in some of the locations may not always be available. In this instance we will provide a suitable alternative and make sure you're aware of any changes. You can check out the full itinerary here.
Day 1:

Lago di Braies - Rifugio Sennes

The journey along the Alta Via 1 Trek begins from the picturesque Lago di Braies, a stunning alpine lake surrounded by soaring peaks. The trail starts gently, allowing trekkers to ease into the trek as you follow the shore of Lago di Braies, taking in the beautiful reflections of the mountains in the clear waters. As you continue, the path gradually ascends, taking you through lush forests and meadows, where wildflowers bloom in the summer months. One of the early highlights of this section is the opportunity to visit the idyllic Prato Piazza, a high-altitude plateau with sweeping views of the surrounding Dolomite peaks. As you approach Rifugio Sennes, the terrain becomes more rugged. The refuge is perched in a stunning location, offering panoramic views of the Sennes Plateau and the surrounding peaks. Here you enjoy a hearty mountain meal and get a good rest.

8.6km / 881m up / 240m down / 3-4 hours trekking

Day 2:

Rifugio Sennes - Rifugio Fanes

You continue your journey along the Alta Via 1, departing from the scenic Rifugio Sennes. The trail initially leads you through pristine meadows and rolling alpine hills. As you progress, the path becomes a little more challenging, taking you through rocky sections and high mountain passes. One of the highlights of this segment is the opportunity to visit Lago di Limo, a tranquil alpine lake surrounded by rugged peaks. Rifugio Fanes, your destination for the night, is nestled in a picturesque valley surrounded by towering cliffs and lush alpine meadows. Here you will be greeted by a warm and welcoming atmosphere, and will savour delicious mountain cuisine.

10km / 538m up / 608m down / 3 hours trekking

Day 3:

Day 3 Rifugio Fanes - Rifugio Lagazoui

Today you will hike to Rifugio Lagazoui. The trail begins with a gentle ascent through alpine meadows, but as you progress you may traverse rocky terrain as the path gradually leads you higher into the mountains. One of the most standout features of this section is the opportunity to explore the Lagazuoi Tunnels, a network of World War I tunnels carved into the mountainside. These historical tunnels provide a fascinating glimpse into the region's past and offer panoramic viewpoints from their entrances. As you approach Rifugio Lagazuoi, you'll be treated to breathtaking views of the iconic Cinque Torri rock formation. Rifugio Lagazuoi is perched on a ridge, providing a commanding view of the Dolomites. It's a perfect place to rest, enjoy a meal, and soak in the scenery.

12.2km / 1150m up / 450m down / 5-6 hours trekking

Day 4:

Day 4 Rifugio Lagazoui - Cortina

Day 4 of your Alta Via 1 Trek presents a change of pace as you leave the rugged terrain of the Dolomites and make your way down to the vibrant mountain town of Cortina d'Ampezzo. Starting from Rifugio Lagazuoi, you'll initially begin your descent through alpine meadows and rocky paths, offering a last look at the dramatic Dolomite scenery before the landscape gradually transforms into lush forests. The contrast from the high alpine regions to the valleys below is striking. Soon, you'll reach Cortina d'Ampezzo, a world-renowned mountain town nestled in a picturesque valley. Cortina is not only known for its stunning natural surroundings but also for its rich history and vibrant culture. The town offers a wide range of activities and amenities, from charming shops and restaurants to art galleries and cultural events, providing a fitting end to your Alta Via 1 Trek.

12.8km / 1100m up / 1275m down / 5-6 hours trekking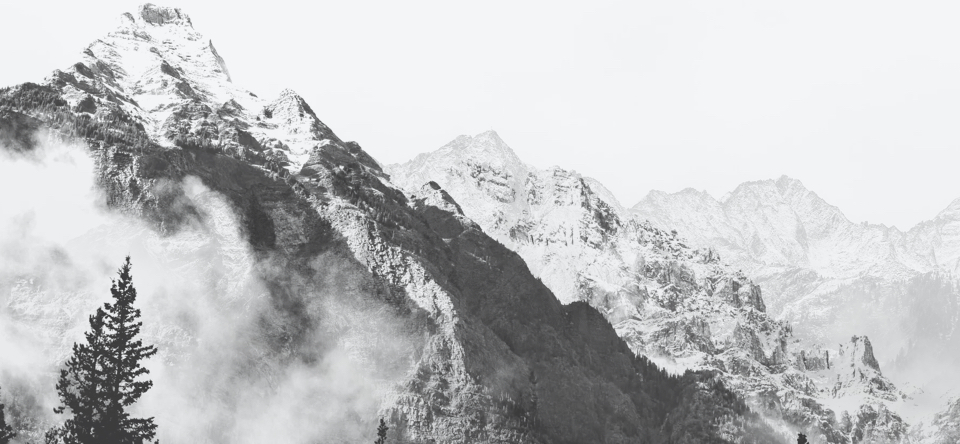 Frequently asked questions about this adventure
Are you ready?
Our adventures are attributed a difficulty level from A to E. This Dolomites Alta Via 1 Self Guided 4 Days trip is rated Level A, for beginners and newcomers We recommend you only book a trip that reflects your ability.
READY TO TREK IN THE DOLOMITES?
We hope this page has described all the information you need, but don't hesitate to ask us if you require a little more. If you're ready to book, follow the link below.
Deposit/Book Now